5 tips for publishing your Op-Ed
As reporter staffs shrink, an opportunity for PR pros and their clients has emerged. How can you take advantage and get the coverage your business requires?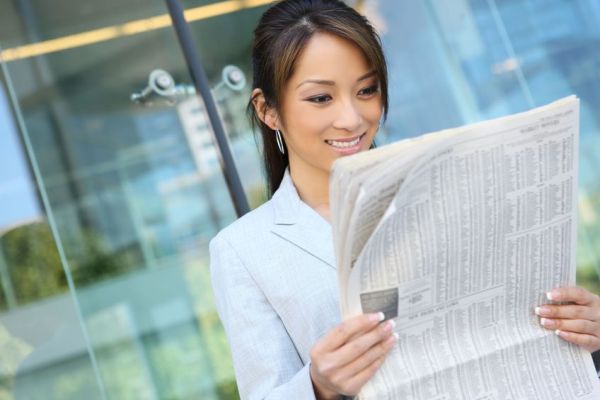 It is becoming more challenging than ever to secure earned media.
Not only do PR pros outnumber journalists 4-to-1, but journalists are increasingly asked to do more with less. Then, the media is consumed with the latest news from the tumultuous Trump administration.
Even when an issue is noteworthy, communicators face an uphill battle garnering media coverage. While it's harder than ever to secure media coverage, the desire for media attention is unrelenting.
One way to get your voice in print is through Op-Eds. These essays are guest columns usually between 700 and 800 words. They have one or two bylines and represent opinion—bolstered by provable facts.
If you're interested in pursuing opinion essays as a strategy to share your message, here are five tips to ensure your column is published:
1. Know the outlet and its audience.
In an age where journalists must do more with less, most editors won't bother to respond to a pitch or essay that isn't carefully tailored to their publication. While the sting of rejection is biting, Op-Ed writers can decrease the prospect of rejection by researching the angle of the publication prior to pitching. Reading the publication's opinion section provides insight into the content the publication is most likely to publish.
2. Review the publication's submission guidelines.
No two publications are the same. Some require exclusivity; some do not. Some accept anonymous columns, while others do not. Some require opinion essays to be between 700 and 800 words, and some want long-form essays or pieces containing at least 1,000 words. Since most media outlets include submission guidelines on their platforms, take care to ensure your essay conforms with what various outlets require. The submission guidelines are generally posted on the opinion section of online media outlets. In some instances, publications, such as The New York Times, Truthout and PR Daily write articles highlighting what they look for when considering guest pieces.
3. Include links supporting your position.
While an opinion essay is your opinion, if you're seeking to be published in a reputable outlet, you'll need to include supporting documentation to prove claims you make in the essay. Even if you believe your position is beyond dispute, insert links in your article to support point. Not only does it increase your credibility, it also saves editors time in researching the points made in your essay or column.
Separately, with persistent claims of #FakeNews, media outlets are under increasing scrutiny. To protect their interests and corporate reputation, they must verify claims published on their platforms.
4. Be the first to weigh in.
Like other journalists, opinion editors are inundated with content from policymakers, influencers and enterprising communicators. Waiting even a few days to respond to a breaking news item may be a few days too late. Some opinion editors accept the first well-written, error-free guest columns they receive. So, if you're seeking to share your message with the world via an opinion essay, strive to be the first to weigh in. This means submitting your essay within hours—a day at the latest—of breaking news.
The trick is to be timely without sacrificing quality. If you can do this, you'll likely see your name recurring in the opinion section of notable media outlets.
5. Know if exclusivity is required.
Many publications, such as the Washington Post, insist on original content, meaning they won't publish your work if it's been posted on publishing platforms (LinkedIn Pulse, Medium or Facebook), posted on a personal blog or shared with other media outlets. Prior to submitting an essay for publication consideration, understand whether exclusivity is required and then honor the publication's preferences.
If publication remains elusive, you could always post your content on self-publishing platforms such as a personal website, Facebook, LinkedIn Pulse or Medium. In fact, one of the keys to boosting traffic on your personal blog or website is regular, fresh content. So, if your goal is to increase traffic to your website, posting essays there may be your best route.
Jennifer R. Farmer is a strategic communicator and author of "Extraordinary PR, Ordinary Budget: A Strategy Guide." Follow her on Twitter at @Farmer8J. A version of this article originally appeared on her blog.
(Image via)
COMMENT