6 tips to ace your broadcast performance
Local TV appearances can be a great way to boost your visibility in your community. Here's how to make sure your message shines through in this highly structured environment.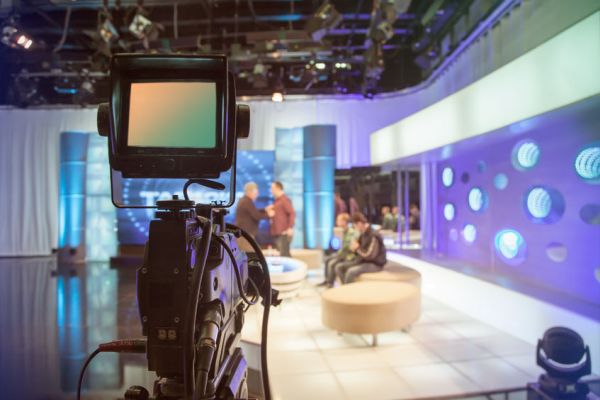 Broadcast television is a great way to reach a large local or regional audience.
It can also have a powerful impact on your PR goals. TV news is still the top platform for news consumption in the U.S.
Here are a few things to help you put together a successful pitch and ensure that the entire opportunity runs smoothly:
1. Educate and set expectations.
Broadcast stations operate on a last-minute basis, and breaking news always takes priority. Cancellations and unexpected changes are common, so a flexible approach is crucial. Set expectations so that these potential variables don't come as a surprise.
Your thought leaders and spokespeople may be used to revising their written work, but TV segments cannot be edited. Live interviews offer one chance to share your message. Prerecorded segments may utilize multiple takes, but they typically cannot be retaped. Remind the spokesperson that the interview likely cannot be reshot.
2. Determine if your story has what it takes.
There are a few simple questions to determine whether a broadcast pitch will stick or fall short:
Is there a strong spokesperson or someone who could become a strong spokesperson?
Is your topic newsworthy, timely or entertaining? It should be at least two out of these three.
Is it visual? Broadcast TV is a visual platform, and your story must have a strong visual element.
Does your story offer value for viewers? Don't waste your time on a story idea that will only get you referred to the advertising department.
3. Craft your pitch.
The best way to garner interest from broadcast is to make the jobs of reporters, producers and assignment editors as easy as possible.
Lead your pitch with the most important elements. Explain why it's visually compelling and relevant to their viewers. Stories with strong visuals, community impact elements and entertainment factors will be of most interest to broadcast media. The more creative, useful ideas you share, the more likely you are to secure another segment in the future.
4. Send your pitch wisely.
There are two routes you can take when pitching to broadcast media:
The news desk works best for events or timely/last-minute news . However, pitching to the news desk will only be successful if you are persistent. News stations get hundreds of emails daily, and different people work the desk throughout the day. Repeated follow-ups and a phone call or two are essential to getting their attention.
The second option is to send a pitch directly to a producer or reporter. This is most effective when you're targeting an in-studio segment or have a longer-lead story idea. Watch previous segments and research what is covered to gauge if the topic you're suggesting would be of interest.
5. Prepare your spokesperson.
The average sound bite is only seven seconds long, so have your spokesperson prepare several short phrases with your key messages. Share anticipated questions with them prior to filming if possible. If time allows, provide coaching around body language and gestures, such as facing the camera and avoiding excessive hand gestures, fidgeting and filler phrases.
Self-presentation matters when you're on television. Advise your spokesperson to avoid dressing in all black, all white or in funky patterns. Solid, bright colors work best (just be sure to avoid green). Consider the segment topic and location when making clothing recommendations. It would look awkward, for instance, if a spokesperson or client appeared in a summer-themed segment in business attire.
Get to the segment location or studio early so you can scout out the best shots to recommend to the camera crew. Coordinate with your spokesperson to use props to enhance the segment's visual elements. A visual display can determine how engaging and attention-capturing your segment is.
6. Build your relationship.
After the segment airs, connect with the reporter, assignment editor or producer to increase the potential of being asked back again.
Broadcast reporters are using social media more and more, both for hard news and entertainment shows. Share behind-the-scenes videos of filming along with the final segment on the appropriate social channels.
This shows that you're willing to promote your work together and drive additional viewers to their content. Always send a follow-up thank-you to the reporter or producer who coordinated the segment to express your appreciation for the time they spent on your piece.
TV offers a unique opportunity to bring together creative, newsworthy and visual elements to share your message in a powerful way. Follow these steps and you'll be on your way to engaging your audience through local broadcast news.
Savanna Frimoth is a senior associate at A.wordsmith, a boutique communications firm based in Portland, Oregon. A version of this article originally appeared on Muck Rack, a service that enables you to find journalists to pitch, build media lists, get press alerts and create coverage reports with social media data.
(Image via)
COMMENT