Barstool Sports founder's anti-union rant, Philly and VW ads banned in the UK, and Kohl's partners with Facebook to reach millennials
Also: Top obstacles for social media marketers, Swarovski apologizes to Chinese consumers, and Dunkin' gets ahead of Starbucks (and the autumn) with a pumpkin-palooza.
Good morning, PR pros:
Barstool Sports founder Dave Portnoy's anti-union rant has gone viral, making the rounds across social media platforms, as well as in headlines.
The tirade began after Portnoy, a vocal opponent of unions, threatened to fire any employee who spoke to Live Science reporter Rafi Letzter about unionization options:
If you work for @barstoolsports and DM this man I will fire you on the spot https://t.co/u9vG3VgfV1

— Dave Portnoy (@stoolpresidente) August 13, 2019
Along with amassing thousands of retweets and comments, Portnoy's threat caught the attention of the American Federation of Labor and Congress of Industrial Organizations and Rep. Alexandria Ocasio-Cortez (D-N.Y.):
Hi, paging the @NLRB. The National Labor Rights Act of 1935 (section 8a2) prohibits bosses from engaging in unfair labor practices, which include "to dominate or interfere with the formation or administration of any labor organization." https://t.co/kenHdId3u2 #1u

— AFL-CIO (@AFLCIO) August 13, 2019
If you're a boss tweeting firing threats to employees trying to unionize, you are likely breaking the law &can be sued,in your words, "on the spot."

ALL workers in the US have the protected freedom to organize for better conditions.

See @NLRB &union orgs like @AFLCIO for tips. https://t.co/bU7WlHrp1d

— Alexandria Ocasio-Cortez (@AOC) August 13, 2019
However, Portnoy leaned into his comments and the criticism, going so far as to sell a shirt with his face on it along with the words "Union Buster":
No Barstool Blogging Union. No Problem. @AOC pic.twitter.com/aivHLBsMst

— Dave Portnoy (@stoolpresidente) August 13, 2019
Now on sale. pic.twitter.com/zy03qEUaqz

— Dave Portnoy (@stoolpresidente) August 13, 2019
If your reaction upon reading this continuing story is similar to this GIF, you're not alone: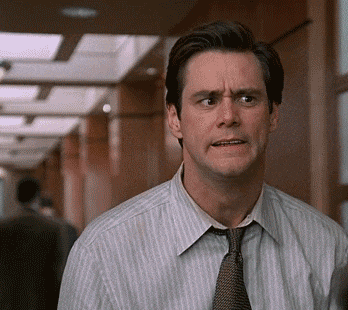 It's unclear whether Portnoy is trolling people to get free publicity or that he decided general PR rules (not to mention laws) don't apply to him, but we recommend you not follow his lead at your office.
Here are today's top stories:
Mondelez and VW ads banned in the United Kingdom
The UK organization Advertising Standards Authority has banned ads for Mondelez' Philadelphia Cream Cheese and Volkswagen's eGolf for perpetuating gender stereotypes.
Many people are interested in our rulings today that depicted harmful gender stereotypes. Here's the full text of our ruling on Mondelez UK's Philadelphia ad: https://t.co/3Z1a0lpAd0

— ASA (@ASA_UK) August 14, 2019
And here is the full text of our ruling on Volkswagen's ad: https://t.co/LEcYBUdnzn

— ASA (@ASA_UK) August 14, 2019
The bans follow rules introduced this year seeking to cut out marketing messages "limiting how people see themselves and how others see them and the life decisions they take."
In the ad for Philadelphia, the Mondelez-owned cream cheese brand, two new dads were shown eating lunch at a restaurant where food circulated on a conveyor belt. While chatting they accidentally find their babies are whisked away on it. "Let's not tell mum," one of them says.

… The ad for Volkswagen's electric eGolf vehicle showed a series of scenes including a man and a woman in a tent on a sheer cliff face, two male astronauts, a male para-athlete and a woman sitting on a bench next to a pram. Text stated: "When we learn to adapt we can achieve anything."
Why you should care: You might not have to worry about advertising regulations, but that doesn't mean you should embrace stereotypes. Instead, consider the growing call for diversity and inclusion in brand voice and messaging. and direct your campaigns to a diverse and global audience.
Related reading:
---
MEASURED THOUGHTS
What are the biggest pain points for social media agencies in developing new business and winning new clients?
A new study from Sprout Social asked about the biggest challenges facing social media marketers and communicators and found that the most common complaint focused on catering to clients.
What are the biggest challenges you face with your social media strategy? Share your thoughts with us with the hashtag #MorningScoop.
Kohl's is partnering with Facebook
The retail chain announced that it's using Facebook's consumer information to create a product collection called "Curated by Kohl's," which will launch both online and in stores in 2020. The collection will include products from trending brands on Facebook and Instagram that Kohl's has not yet sold in its stores or through its website.
Why it matters: Use social listening analytics and data from consumer trends and interactions to identify and drive current and future campaigns.
The move is smart for both Facebook and Kohl's: The former seeks to cement its purchasing power, and the latter must embrace the move toward digital shopping to stay afloat.
Facebook (FB) and its Instagram app are trying to become shopping hubs. Kohl's sees an opportunity to glean insights from the social media company to add brands that got their start online. By using Facebook as a funnel for hip digital brands, Kohl's hopes to create an experience that customers can't replicate at rival stores.
Related reading:
---
TACTICALLY SPEAKING
Dunkin' is beating rival Starbucks to the pumpkin-flavored punch by debuting an entire line of pumpkin-flavored menu items on Aug. 21. Starbucks is purportedly offering its popular Pumpkin Spice Latte beginning Aug. 27.
It's not the first time Dunkin' has attempted to steal Starbucks' thunder—and this year, it's also offering a version of the Instagram-worthy drink.
The donut dealer is even launching its own Pumpkin Spice Latte, under the much-longer yet lamely similar name, Cinnamon Sugar Pumpkin Signature Latte. Available hot or iced, the syrup is pumpkin and cinnamon-flavored and the drink is topped with a dollop of whipped cream, a drizzle of caramel, and a dusting of cinnamon sugar. For contrast, Starbucks' version is pumpkin, cinnamon, nutmeg, and clove-flavored and topped with whipped cream and pumpkin pie spice.
You might say Aug. 21 is too early to celebrate fall (and you'd be correct), but Dunkin' reported in a press release that "consumers' passion for pumpkin is rising, with annual sales of pumpkin flavored products up 15.5% in 2018 and setting an all-time high for the past five years, according to Nielsen."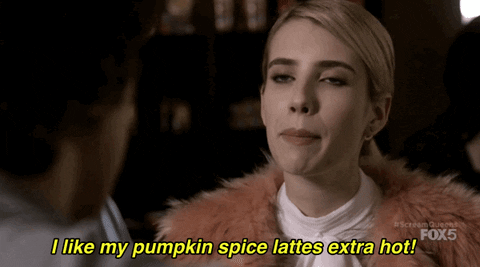 Swarovski apologizes to China
Following mea culpas from designers including Versace, Coach and Givenchy, Swarovski apologized to Chinese consumers for implying that Hong Kong is an independent country.
Considering the recent happenings in China, Swarovski takes full responsibility and sincerely apologizes to the people…

Posted by SWAROVSKI on Monday, August 12, 2019
The public apology came just days after several other high-end retailers, including as Calvin Klein, Givenchy and Asics, apologised for similar mistakes in how they referred to the semi-autonomous cities of Hong Kong and Macau as well as the self-ruled island of Taiwan.
Why it matters: In today's digital media landscape, your messages can quickly and easily be seen worldwide, so consider global audiences as you craft your messages. If you're launching a campaign in another country, keep abreast of that country's news, and remember that simply translating your message from English into another language can deliver unintended consequences.
The recent backlash from Chinese consumers is even more severe considering that protests in Hong Kong's airport have forced the cancellations of flights over the last several days.
In its apology, Swarovski wrote:
We have strengthened our global brand awareness and we will continue to review all our digital platforms globally to correct any inaccuracies.
Related reading:
---
WHAT YOU SAID
We asked what the best tool is for reaching reporters in our Tuesday Twitter poll.  The big winner: a well-crafted email headline.
What's the best tool at your disposal to grab an overworked journalist's attention? Tell us what works for you with the #MorningScoop.

— PR Daily (@PRDaily) August 13, 2019
The telephone came in second, and Twitter was third. Coming in at 0% was the news wire press service.
Are the results surprising? They seem to match a study from Muck Rack saying most reporters prefer to be pitched via email.
---
SOUNDING BOARD
There are media cycles, and there are cycles in the media. What kinds of stories have an extra edge for making it into a publication or news segment?
Question of the Day: What kinds of stories are the easiest to pitch right now? Are there ways to angle your pitch for the current news cycle that ensures a reporter will stop and read?

— PR Daily (@PRDaily) August 14, 2019
Share your thoughts @PRDaily with the #MorningScoop.
PR Daily News Feed
Sign up to receive the latest articles from PR Daily directly in your inbox.
COMMENT