Don't believe these 3 PR myths
The narrative about the industry as portrayed on TV and film isn't always accurate.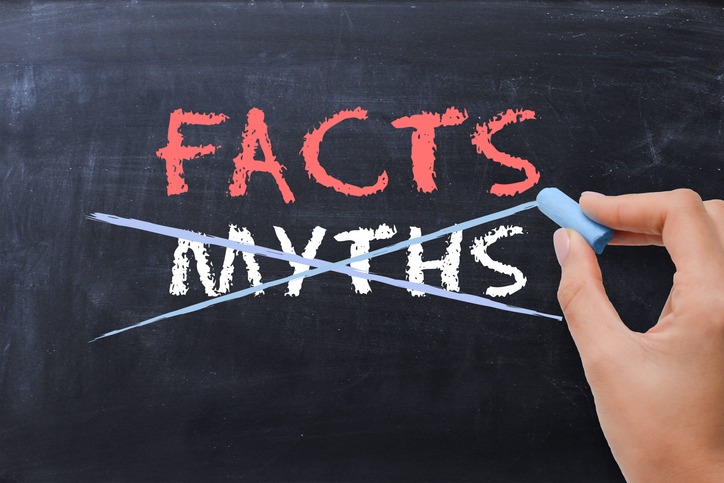 For individuals not familiar with public relations, the industry and its day-to-day activities might seem like a mystery. TV shows and movies tend to depict one of two extremes: luxurious parties and red carpets or high-stress crisis communications.
These are just two examples of how the industry and its professionals are misunderstood. Here is the truth behind three of the most common PR myths.
1. No boys allowed.
According to the Bureau of Labor Statistics, women make up 66.4% of the PR industry. That's a far cry from the architecture and engineering sectors, where they make up 16.5% of the workforce.
While there has been no real research into why there are more women than men in PR, the conventional notion holds that PR is appealing to women as a career choice because it requires a substantial investment in building relationships and expanding lines of communications, two areas in which women are said to excel compared to their male peers.
But, contrary to popular belief, PR is not an all-girls club. It's actually well documented that men hold the vast majority of CEO positions in the top PR agencies, with some estimates topping nearly 80%. Though this does demonstrate a notable gap between men and women, it also showcases the role men play in the industry at large.
2. PR equals parties and fun.
If you're like me, your first impression of a public relations professional came from watching Samantha Jones from Sex and the City. PR seemed like it was all about attending star-studded events, dining at the hottest and newest restaurants, and going to the most glamorous parties. Though partying in New York City certainly sounds fun, there's a whole lot more to the industry than how Samantha Jones portrayed it.
PR pros regularly monitor news cycles, they know what reporters cover and when they move to a new publication, they provide media training, and counsel clients on messaging. They organize press tours, set up trade events, conduct media outreach and coordinate client interviews. And they write—a lot. From PR plans to contributed content, pitches, speaking and award submissions, PR pros are expert writers and storytellers.
Before I completely ruin the rosiness of on-screen public relations, there are several fun aspects of the job. The most fun for me is the people I get to connect with, from subject matter experts and CEOs to reporters and videographers. And of course, nothing feels quite as good as securing results and hearing how happy a client is with my team's hard work.
3. It's all about spin.
Cambridge Dictionary defines spin as, "a particular way of representing an event or situation to the public so that it will be understood in a way that you want it to be understood." Or rather, a way to save face and alter a story to avoid a negative reaction.
According to PR Week, "spin" is too simple a term for the work PR practitioners do. Sure, they seek to influence, but also counsel, market, promote and advocate for their brands and clients. Simply put, PR is much more than spin.
It's understandable why people are cynical when it comes to the purpose of public relations. The average person only sees a PR professional when they are advising a politician or apologizing for a corporate scandal. However, PR is much more than that.
PR is brand development—building an image that showcases personality, values, industry expertise and talent. It is remaining accountable, transparent and honest when something doesn't go to plan. It is engaging audiences and producing excellent content.
There's so much more to PR than meets the eye—especially as it's depicted in pop culture. At its core, public relations is "a strategic communication process that builds mutually beneficial relationships between organizations and their publics."
Megan Nielson is a senior account executive with Communiqué PR.
COMMENT
One Response to "Don't believe these 3 PR myths"
Tony Jaques

says:

The "myth" about spin would be greatly helped if PR professionals stopped using the word spin to describe anything we do. Let's not use the word at all