How to turn one media placement into multiple
Breaking through with earned media should just be the start of your campaign. Here's how to build on your success.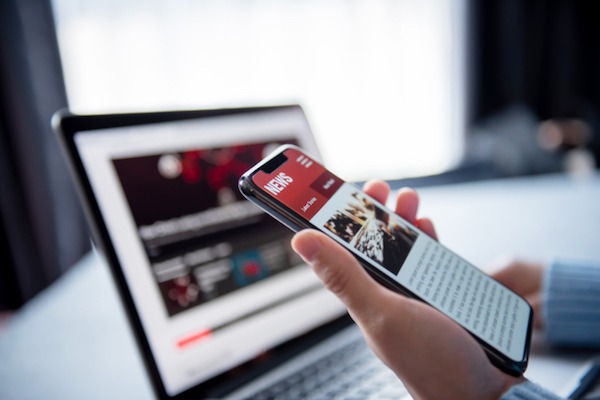 While we all might be tired of hearing how COVID-19 has drastically changed everything, we can't ignore the fact that it has upended the media landscape, making it more difficult to land placements. In fact, 60% of public relations professionals admit that media relations is harder now than it was in 2019.
Given that the landscape is crowded and difficult to penetrate, when you do place your client in the media, it feels that much sweeter. But rather than just resting on your laurels after finally landing a placement for your brand or client, why not turn that one opportunity into multiple? Media begets more media, but you're missing out on viable opportunities to easily convert one placement into another if you aren't proactively seeking them out.
There a few ways PR pros can start implementing strategies to make their placements work for them, and ultimately, work smarter not harder:
Amplify, amplify, amplify
Landing a media placement really should be the first step of your brand's media relations journey.  On average, it takes 28-62 touchpoints before someone considers buying or closing on a sale. With this in mind, PR placements can be strategically used to cultivate touchpoints beyond the publication where a story originated. By strategically using other networks and platforms, not only are you increasing brand awareness and reach of the placement, you're increasing company impact.
One way you can amplify your content is to pitch content aggregators like blogs and newsletters that either have a high domain authority or reach a specific, targeted audience. A quick side note: Domain Authority (DA) is a search engine ranking score that predicts how likely a website is to rank in search engine result pages (SERPs). The higher the DA score, the more likely your placement will show up on the first page of Google's search results—prime real estate for brand managers.
By reaching out to newsletters and other content creators, you're increasing the reach of your original placement as well as landing more coverage in front of your brand's niche audience. More exposure means audiences are more likely to engage with your brand and eventually convert.
Lastly, don't forget about local media. My team has seen a lot of success with pitching trend-based stories that have landed in big outlets like The New York Times or The Wall Street Journal, and then amplifying its reach by offering your original source as a local expert on a trending topic. But don't forget to offer a sound explanation as to why a local audience would be interested in this trend or content.
Build credibility in your pitches
There is a reason why top executives or clients name The New York Times when you ask them what outlet they want to be covered in. Mainstream media holds notoriety and when your brand is featured in these publications people pay attention. So, if you're lucky (read: strategic) enough to land a placement in tier-one media, use it to your advantage. Include that your client has been featured in publications like this as to why they are a credible source directly in your pitch (note: be careful about pitching the same topic—which isn't a best practice anyway—to a competing publication).
When working with an emerging travel brand that operated in a crowded space, my team leveraged this strategy and the results speak for themselves. We were able to take advantage of the brand's quotes in The New York Times and turn that into additional coverage in outlets like USA Today, The Washington Post, Cheddar, CNN and so on. Media wants to work with experts, and you need validation to back it up.
Also, this doesn't solely have to be tier-one placements, either. You can leverage this strategy with quality trade placements too. Of course, there is a bigger shock value when you can back up your expert with placements in The New York Times, but producers specifically are looking for subject matter experts and look often to trade coverage.
Aim for syndication
A strategic way to turn one placement into many is by targeting national and local syndicate publications. Syndicate newspapers or stations essentially take one story and republish it across a network of other publications. One of the most notable syndicate publications is the Associated Press, which has syndicates spanning across multiple trade industries and local markets. In this instance, your team would pitch a relevant beat reporter or producer at the outlet and after it runs, it would be republished across the network.
Syndicates are a great way to increase reach, target a national and local audience, as well as increase searchability for your brand. Some often overlooked syndicates include NBC News Channel, GoBankingRates, InsideSources, etc.
Another way to potentially attain syndicate coverage is to reverse engineer the above advice. If you secure a local placement in a syndicated network (i.e. ABC News, CBS News, NBC News, Gannett newspapers, etc.) that discuss a trend or topic that could be of national interest, you can pitch that segment to the main network in hopes they will run it and increase your reach.
Making your media placements work for you at times takes a bit of effort and work to identify the proper channels and outlets. But once you have a system in place, it won't be long before you're turning one placement into multiple.
Tori Simmons is a media relations strategist and the media relations supervisor at Geben Communication. You can find her on LinkedIn.
COMMENT