Kraft Heinz breaks up with agencies, Coca-Cola embraces purpose, and Facebook challenges Pinterest
Also: Delta Air Lines commits $1B to carbon-neutral initiatives, Amazon cinches most-intimate brand spot, tips for adding love to your writing, and more.
Good morning, PR pros:
Delta Air Lines' chief executive, Ed Bastain, pledged to becoming "fully carbon neutral," starting March 1.
The airline's efforts include committing to spend at least $1 billion in the next 10 years to reduce its environmental impact. It's the largest commitment an airline has made regarding environmental initiatives.
The company, which has made environmentally conscious moves in the past, will still rely on jet fuel.

"We will continue to use jet fuel for as far as the eye can see," Bastian said. "We'll be investing in technologies to reduce the impact of jet fuel, But I don't ever see a future where we'll eliminate jet fuel from our footprint."
Here are today's top stories:
Kraft Heinz to break up with agencies
In an effort to turn around a year of declining sales, the company announced it's going to cut ties with half its creative and design partners, dropping from 36 agencies to 19.
"Knowing you have problems is the first step," CEO Miguel Patricio, who was brought in last year to revitalize the food company, said on a conference call.
Kraft Heinz will put the money into media ads instead, boosting the budget for TV and social media campaigns by 30%. It will also reduce its innovation projects to streamline its efforts and will focus on a few initiatives that Kraft Heinz hopes will boost its bottom line.
Why you should care: As consumer behaviors shift and as traditional and digital channels fill with branded content, more organizations are making tough choices to slim their strategies and overhead. Ensure that you're a valuable contributor within your organization or as an agency partner by making sure your skill set and offerings are well-rounded and approach communications holistically. You can also boost your worth by understanding and using data, along with showcasing the ROI of your efforts.
---
MEASURED THOUGHTS
 Just in time for Valentine's Day, MBLM published its 2020 Brand Intimacy Study, which shows Amazon narrowly beating Disney for the most intitimate brand. Apple, Ford, Jeep, Netflix, BMW, Chevrolet, Walmart and PlayStation rounded out the top 10.
 The report revealed that 33% of consumers say they can't live without Amazon, with a growing number of them sticking with the company for the long term. (Nearly 30% have used the e-commerce giant for more than 10 years.) That familiarity and closeness can boost profits, too: Twenty-one percent of consumers are willing to pay 20% more for products on Amazon than they are through Walmart.
 Coca-Cola Europe embraces purpose
 The beverage company is launching a marketing campaign across 10 European markets that is focused on bringing consumers together in an "increasingly divided and hostile world." It's not Coke's first unity campaign, of course.
The new campaign tagline is: "Everything is better when we're open."
Speaking at an event today (13 February) Coca-Cola's Western Europe marketing director Walter Susini said: "There is a fundamental truth that no matter where you look today, in any country around the world, we are more divided than ever. Coca Cola is a brand that needs to embrace different angles and facets, and we need to talk about the problems that are relevant today. We will never shy away from social issues."
The campaign will focus on delivering empathy as well as beverages to consumers, but Coke won't directly address any political issues nor take a formal stand on hot-button current events.
Why it matters: The move underlines the importance of purpose-driven communications, but also shows an example of how organizations can join the conversation without inserting themselves into a controversy. Coca-Cola's campaign could earn kudos without angering a group of consumers who are already polarized on certain political and social issues.
---
FROM THE EXPERTS
For Valentine's Day, communicators can take their cue from songs and poems to put some heart into their writing. Check out the latest from Rob Reinalda, executive editor for Ragan Communications, on how to share your love for your various audiences.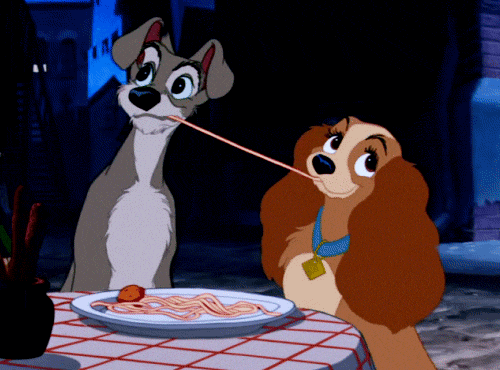 Facebook app challenges Pinterest
A new app from Facebook called Hobbi "looks an awful lot like Pinterest," The Information reported. It was first released in Belgium, Spain, Colombia and Ukraine, but The Verge reported finding Hobbi in the U.S. App Store on Feb. 13. Following the news, Pinterest's shares fell more than 4%.
Why it's important: Imitation might be the sincerest form of flattery, but whether you're representing a social media platform or an organization that uses it to reach target audiences, all is fair in love and war. The new app is certainly worth keeping an eye on, especially considering the success of Instagram Stories (and Snapchat's slowing user growth). The app also emphasizes the importance of visuals within your content marketing and social media strategies.
---
WHAT YOU SAID
 We asked how important social listening is for your organization, and many of you said it was a crucial part of your strategy:
How important is social listening for your organization? Share your thoughts about using this kind of technology with the hashtag #MorningScoop.

— PR Daily (@PRDaily) February 13, 2020
Social listening is an essential element of many PR strategies, including crisis response and management, social media outreach, newsjacking—not to mention accurately measuring your efforts.
Tell us how you are using social listening for your strategy with our hashtag #MorningScoop.
---
SOUNDING BOARD
 How is your organization talking about climate change and sustainability? Is it a top-priority message, or is it something you are pursuing quietly behind the scenes? Does your organization have a public position on environmental issues?
Is your organization taking a stance on climate change and sustainability? How are you trying to tell that story? Share your thoughts with our hashtag #MorningScoop.

— PR Daily (@PRDaily) February 14, 2020
Share your thoughts with our hashtag #MorningScoop.
PR Daily News Feed
Sign up to receive the latest articles from PR Daily directly in your inbox.
COMMENT