PR DAILY
FREE WEBINAR
In partnership with
10 Stories PR Pros Need to Share with Their Audiences
Tuesday, June 28, 2022 • 11am-12pm ET
In today's crowded, competitive content environment, it's sometimes difficult for companies to find a foothold for sharing compelling stories with their customers, investors, clients and future top-tier talent. PR pros and corporate communicators are trying to produce inventive ways to get their news in the spotlight, but figuring out what to pitch, how to pitch and who to pitch it to can be challenging.
On June 28, join Issuer Direct | ACCESSWIRE's CEO Brian Balbirnie and Executive Vice President of Sales and Marketing Jennifer Hammers to review today's best PR practices that will help you deliver the stories you need to share with shareholders, stakeholders and the public. You'll also get tips on how to pitch and get your stories noticed by relevant media contacts. The duo will detail 10 stories that are so important in today's business world and need media attention. Topics to be covered include:
How to talk about your ESG, DE&I and CSR initiatives
Today's definition of crisis communications and how to discuss the world's "hard stuff"
The importance of tooting your company's own horn regarding awards and accolades
What kinds of internal hires and promotions are newsworthy
Annual reports and company performance that get attention
Bonus Takeaways: Press Release Resource Guide
PRESENTER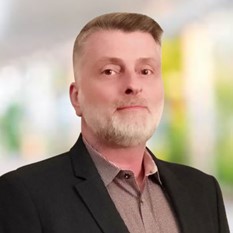 CEO
Issuer Direct Corporation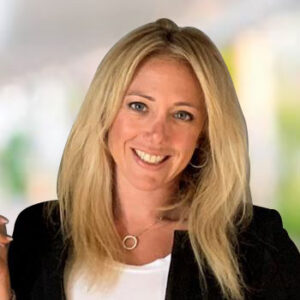 Executive Vice President, Sales & Marketing
Issuer Direct Corporation
MODERATOR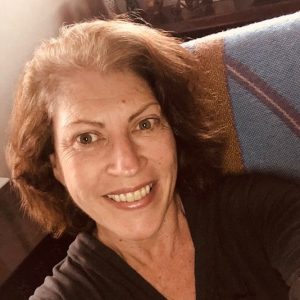 Director of Content & Programming
Ragan Communications
Top reasons to attend this webinar
It's FREE.

You'll receive all the slides and handouts.

You'll get access for you and your entire team to watch.

You'll have access to the recording for 12 months.
PRESENTERS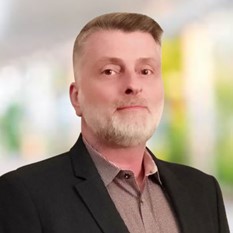 Brian Balbirnie
CEO—Issuer Direct Corporation
Brian Balbirnie is a member of the board and president and CEO of Issuer Direct. He established Issuer Direct in 2006 with a vision of creating a technology driven back-office compliance platform that would reduce costs as well as increase the efficiencies of the most complex tasks; today the company calls it Platform id. Balbirnie is responsible for the strategic leadership of the company and oversees day-to-day operations. Under his direction, the company has grown and worked with more than 6,000 customers in 2020. Balbirnie is an entrepreneur with more than 20 years of experience in emerging industries.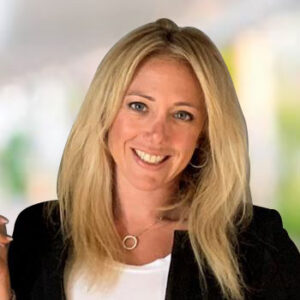 Jennifer Hammers
Executive Vice President, Sales & Marketing—Issuer Direct Corporation
Jennifer Hammers is the executive vice president of sales and marketing at Issuer Direct Corp. She joined Issuer Direct in May of 2021 and has brought her 20 years of outstanding experience and know-how to the company as an insightful and creative leader of the sales and marketing teams. Throughout her career, she has taught countless sales professionals and corporate communicators how to successfully execute the fine art of storytelling and brand messaging. Her expertise in project management, creative direction, inside and outside B2B sales leadership, employee coaching/development, and aggressive growth planning has served her well in her current role.
MODERATOR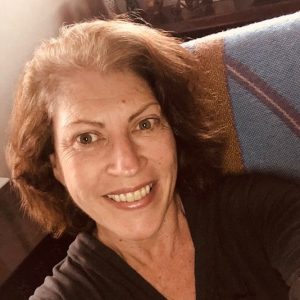 Joyceann Garippa
Director of Content & Programming—Ragan Communications
Joyceann Garippa is the director of content & programming at Ragan Communications where she oversees the content direction of Ragan.com, PR Daily and Ragan's Workplace Wellness Insider, as well as Ragan's Communications Leadership Council (CLC) and PR Daily Leadership Network (PRLN). She also leads Ragan's conference team, which creates strategic programming for conferences (live and virtual), workshops, bootcamps and webinars for Ragan's vast audience of internal communications, external communications, wellness professionals and human resources.
ABOUT Issuer Direct Corporation®
Issuer Direct is a leading communications and compliance company, providing solutions for both public relations and investor relations professionals. Its comprehensive solutions are used by thousands of customers from emerging startups to multi-billion-dollar global brands, ensuring their most important moments are reaching the right audiences via our industry leading newswire, IR website solutions, events technology and compliance solutions. For more information, visit www.issuerdirect.com.
ABOUT ACCESSWIRE™
ACCESSWIRE is a newswire service standout and fast becoming an industry disruptor. It provides regional, national and global news to thousands of clients around the world, and is leading the way in social engagement, targeting and analytics. Its mission is to be your corporate storytelling service of choice, where you will uncover new audiences (customers, investors) that drive clear ROI.
WHO SHOULD ATTEND:
You should attend this FREE webinar if you spend at least a quarter of your time in any of these areas:
Public Relations • Digital Marketing • Brand Storytelling  • Content Marketing • Corporate Communications • Internal Communications • Executive Communications • Social Media • Diversity, Equity & Inclusion Communications
For questions, please contact customer service at