SEO Bootcamp: A Communicator's Primer on All Things SEO
Tuesday, June 28, 2022 • 1-3:30 p.m. ET
Any communicator with an eye toward SEO knows keywords are important, but are they the most important aspect when getting started with SEO? With so many abbreviations flying around like UX/UI, BERT, EAT, and so many more, it can feel overwhelming to know exactly what to focus on.
Join us on June 28 for this SEO Bootcamp with Rachel Vandernick, trainer and founder of The Vander Group, as she takes you on a journey to make the most of contemporary SEO practices and learn how to prioritize your website investments. Plus, you'll hear first-hand on how comms pros like you are optimizing their SEO strategies.
Top 4 things you'll learn in this bootcamp:
Important questions: What you need to ask yourself before even getting started
How to problem solve: Technical issues to avoid early and fix quickly
The importance of planning: Why planning for updates is just as important as getting started.
Valuable techniques: Trend sourcing, differences in key copy types, and how the user's journey plays into all of it
TRAINER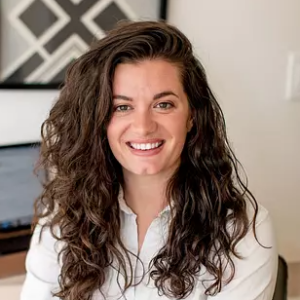 MODERATOR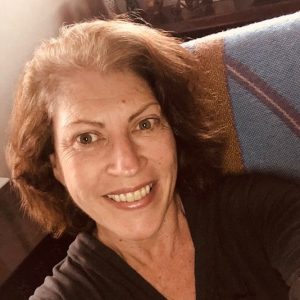 Director of Content & Programming
Ragan Communications
Top 5 reasons to attend this workshop
You'll listen to and interact with some of the nation's top communications experts.

You'll receive all presentations and handouts.

You'll get access to an on-demand recording of the event for twelve months.

You're guaranteed extensive, how-to instruction that you can use immediately.

You can attend this immersive session without having to leave your desk.
What questions should you be asking before you even start crafting your content? In this opening session, you'll get answers to these questions and many more:
How your content helps you be found by new prospects
If your audience already knows you, how your content helps them pick you over a competitor
How your content bridges that final step to a purchase, donation or other action
How to introduce your own content and purchase bias into your website
1:30-2:00 p.m. ET
Auditing Your Website and Diagnosing Common Issues
Many websites fall prey to development maximalism: hot features, heavy images and code overload. A website that doesn't work as intended will only take you so far with good content. We'll look at common website issues and how to create a roadmap to prioritize fixes, including:
Slow homepage load times
Options for hosting images and media both on-site and off-site
Creating clear user journeys and decluttering the path to conversion
Good website content displays expertise, authoritativeness and trustworthiness. We'll discuss who should write your web content, how to incorporate on-page SEO best practices without feeling clunky and how web copywriting differs from other traditional communications writing styles. You'll learn how to:
Interview and record your SMEs so you can capture their unique insights without making them take time to write on their own
Use online tools to gather topic ideas and turn that into valuable content for your audience
Understand the major differences and functions between different types of copy for search
The danger of beginning the process of SEO is thinking that it is a once-and-done effort. This session will discuss how to plan for updates to your website, content and processes, including:
Measurement and data to understand if your tactics are working
Knowing when a Google update has the potential to impact your site directly, and when you should ignore the online chatter
How to create and manage content workflows to keep track of what has been updated (or not)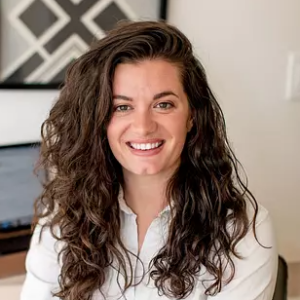 Founder
The Vander Group
Rachel Vandernick is the founder and lead consultant of The Vander Group, a digital marketing company for internet-obsessed brands. She has spent the last decade working with medium-to-large tourism, beauty/retail, ecommerce and food/beverage brands globally. As a consultant, she specializes in helping consumer-facing brands build profitable and scalable digital marketing channels including paid (PPC) and organic search (SEO), paid social and influencer activations. She is a frequent conference speaker on special topics in SEO and writes regularly for industry publications including Search Engine Journal and Moz.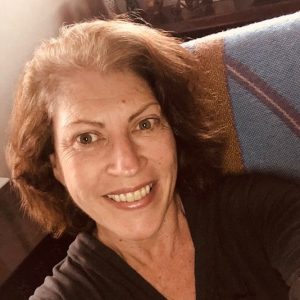 Director of Content & Programming
Ragan Communications
Joyceann Garippa is the director of content & programming at Ragan Communications where she oversees the content direction of Ragan.com, PR Daily and Ragan's Workplace Wellness Insider, as well as Ragan's Communications Leadership Council (CLC) and PR Daily Leadership Network (PRLN). She also leads Ragan's conference team, which creates strategic programming for conferences (live and virtual), workshops, bootcamps and webinars for Ragan's vast audience of internal communications, external communications, wellness professionals and human resources.
WHO SHOULD ATTEND?
You should attend if you spend at least a quarter of your time in any of these areas:
Brand Journalism • Writing & Editing • Executive Communications • Media Relations • Marketing • Content Marketing • Strategic Communications • Digital Marketing • Community Relations • Storytelling • Public Relations
PRICING
Register now for SEO Bootcamp: A Communicator's Primer on All Things SEO:
Early Bird Rates
(Until 06/14/22)
Regular Rates

Registration

$499

$575

Ragan Insider Registration

$399

$475

Nonprofit Registration

$349

$425
Phone registrations and group pricing: For group orders please contact our customer service team at 800-878-5331 or cservice@ragan.com
QUESTIONS
Registration
For questions related to event registrations, please contact:
Shallon Blackburn
Customer Service & Sales Manager
ShallonB@ragan.com
Sponsorship
If you're interested in sponsoring this event, please contact:
Hannah Lavelle
sponsorship@ragan.com
Program
For information on programming and speakers please contact:
Joyceann Garippa
Director of Content & Programming
joyceanng@ragan.com