The Daily Scoop: The rise of antisemitism and Islamophobia on social media
TikTok and X in particular are facing weighty battles over anti-Jewish content.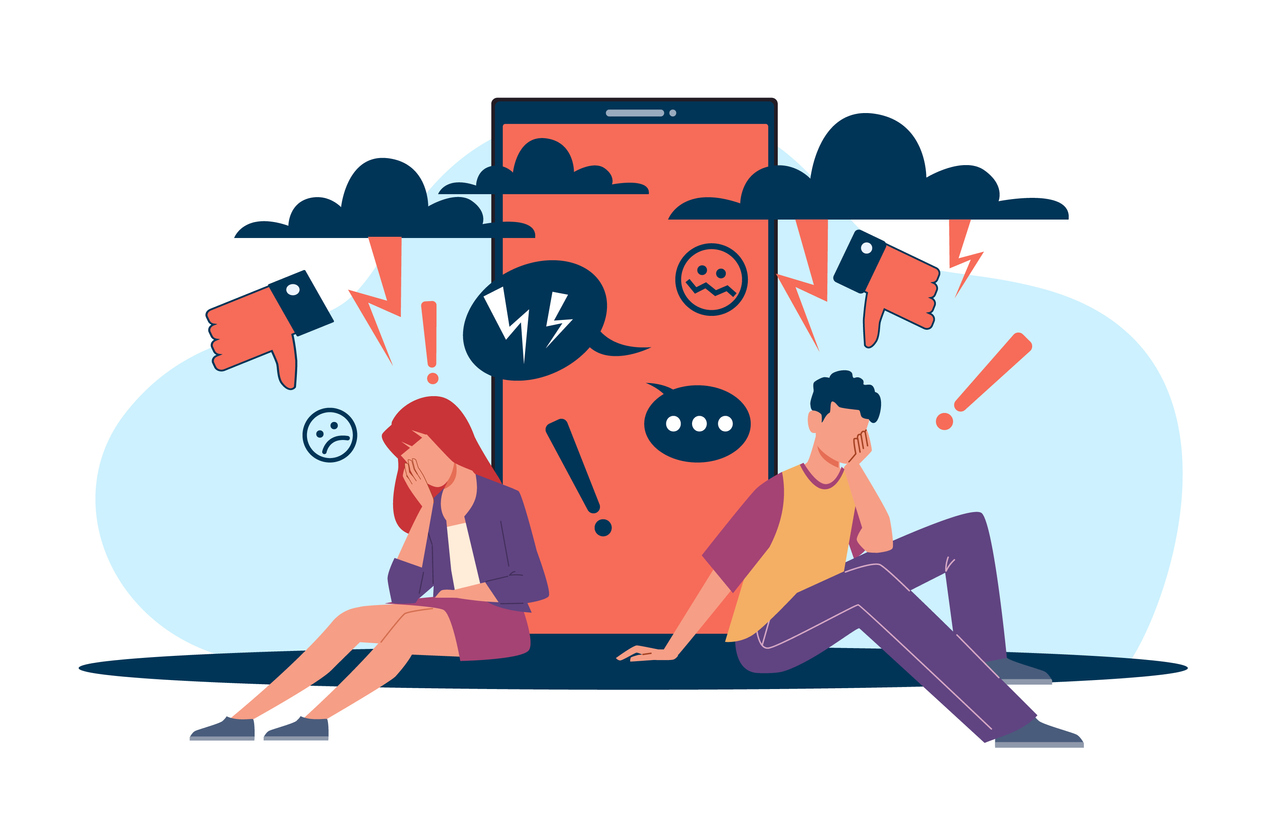 Antisemitic and Islamophobic content is surging across social media. 
Today, we're dedicating our entire Daily Scoop to this issue.  
Proceed with empathy. 
Three major news stories in the last 24 hours have made it clear thatmultiple major social media platforms that are grappling with a wave of aggressive and hate-fueled sentiment tied to the Israel-Hamas war. 
In some cases, the social networks are taking steps to fight back. In other cases, their leadership is actively part of the problem. 
The New York Times reports that antisemitic content on X has increased 919% since the Hamas terrorist attacks on Oct. 7, and Islamophobic content has increased 422%. And while the problem may be the most severe on X, it's hardly alone in its struggles with hatred.  
TikTok is being criticized for not doing more to stem the wave of anti-Jewish hate surging on the microvideo platform. Prominent Jewish celebrities, including Sacha Baron Cohen, Debra Messing and Amy Schumer, were part of a meeting with two TikTok executives — both also Jewish — to express dismay over comments such as "Hitler was right" or "I hope you end up like Anne Frank," the New York Times reported.  
The phrase "from the river to the sea," a popular call by people who support Palestine, is seen by some as antisemitic, while others see it as a political statement about Palestinian freedom. TikTok says the situation is nuanced, with room for interpretation by its 40,000 moderators. 
"Where it is clear exactly what they mean — 'kill the Jews, eradicate the state of Israel' — that content is violative and we take it down," TikTok Operations Head Adam Presser told the group of influencers. "Our approach up until Oct. 7, continuing to today, has been that for instances where people use the phrase where it's not clear, where someone is just using it casually, then that has been considered acceptable speech." 
Antisemitic comments aren't the only issue TikTok faces at the moment. A video by a creator with just 371 followers featured the words of terrorist Osama bin Laden's "Letter to America," where he justified the 9/11 attack on the World Trade Center because of the United States' support of Israel.  
While the letter garnered some attention, it wasn't until journalist Yashar Ali posted about it on X that it gained traction and widespread media attention, the Washington Post reported.  
Some claimed the video was Chinese propaganda intended to radicalize viewers against the U.S. and Israel.  
TikTok now says the videos are being "proactively and aggressively" removed.  
While TikTok says it is taking steps — successfully or unsuccessfully — to curtail these behaviors on the app, X is a different story. 
Owner Elon Musk responded to a tweet with an antisemitic conspiracy theory by calling it "the absolute truth," the Wall Street Journal reported. He also continued his battle against the Jewish Anti-Defamation League, which he claims is working to suppress advertising on X.  
X CEO Linda Yaccarino attempted to damage control for the platform, but her words have reached comparatively few next to Musk's.  
X's point of view has always been very clear that discrimination by everyone should STOP across the board — I think that's something we can and should all agree on. When it comes to this platform — X has also been extremely clear about our efforts to combat antisemitism and…

— Linda Yaccarino (@lindayaX) November 16, 2023
Why it matters: 
The war and political situation in Israel and Palestine is deep-seated, complex and emotionally fraught. Good people can and do disagree about it. 
But antisemitism and Islamophobia, which are both on the rise, amount to only hate. Hateful sentiment against both groups has surged across social media platforms and in the physical world as well. But because of generational divides in attitudes, pro-Palestinian voices — a portion of which are antisemitic — are more visible on some social networks.  
Moderating networks on the huge scale of TikTok, X or Meta's platforms is difficult — perhaps impossible. But the current system is currently not doing enough to make marginalized groups feel safe. 
Our organizations have a chance to make a difference by standing for the religious freedom and respect that people of all (and no) faiths deserve and supporting employees and consumers alike.  
We can do that by speaking out publicly, giving a name to hate and making it clear that our organizations will not lend credence to it. 
We can do that by offering resources, including mental health services, to Jewish and Muslim people alike. By making it clear everyone has a place in your organization — but hate doesn't.  
We can do that by encouraging civil dialogue via ERGs to express our shared humanity.  
We can do that by examining the social media networks we post on and ensuring they align with our values.  
We can do that by being kind and thoughtful in our interactions with both business colleagues and the people around us. 
This is a difficult moment. It's frightening. And for those of us here in the United States, we can feel helpless about the images and news emerging from the Middle East.  
But we can be thoughtful counselors within our organizations and make incremental steps to stand against blind hate of entire groups of people. 
Be kind to yourselves and each other.   
These resources might help:
Allison Carter is executive editor of PR Daily. Follow her on Twitter or LinkedIn.
COMMENT
One Response to "The Daily Scoop: The rise of antisemitism and Islamophobia on social media"
"Our lives begin to end the day we become silent about things that matter"- Martin Luther King. Let's not be cowardly and learn to stand up for what's right.