Twitter apologizes for misusing data, Dick's Sporting Goods mulls ditching all guns, and why employers must support mental health
Also: Many consumers think social media has too much sway on news, WeWork to lay off 500 employees, insights on 'snackable' content from Amazon, and more.
Good morning, PR pros:
Stress and burnout are growing issues for retaining younger workers, according to a recent report by Mind Share Partners, Qualtrics and SAP.
Roughly 50% of millennials and 75% of Gen Z employees have left jobs due to mental health reasons, and 86% of the survey's respondents say organizations' cultures should support mental health.
Especially considering that "PR executive" made the list of CareerCast's most stressful jobs of 2018, consider cutting the stress, packed schedule and long hours instead of wearing them as badges of honor. Your mental health and productivity might thank you.
How are you managing the demands of a busy PR pro? Share your thoughts on work/life balance with us under the hashtag #MorningScoop.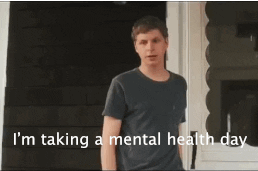 Here are today's top stories:
Twitter apologizes for 'inadvertently' using user data for ad targeting
The social media platform recently admitted that the email addresses and phone numbers users submitted for two-factor authentication and other security features have been used to help Twitter's advertising partners target their posts. Twitter fixed the issue and promised that no user data was shared externally.
"We cannot say with certainty how many people were impacted by this, but in an effort to be transparent, we wanted to make everyone aware," Twitter said in a blog post.
Why it matters: As privacy and security concerns loom large, take extreme care when handling consumers' data. If a breach or mistake occurs, own up to it immediately to start the process of regaining consumers' trust. The news that Twitter was matching users' emails to marketers' lists to target ads won't inspire confidence in users, but its immediate apology and transparency on the misstep might do so.
Related reading:
---
MEASURED THOUGHTS
Many people in the U.S. are uncomfortable with social media's power to deliver and distribute news. That's the takeaway from a new Pew Research Center study.
However, plenty of Americans get their news from social media, and brand managers would do well to consider how they can deliver their messages on the platform without irking readers.
Here's what users say are their concerns about news on social media:
Make sure you offer balanced and nuanced information and look at a problem from multiple perspectives. Otherwise, you risk losing your audience.
Dick's Sporting Goods considers pulling all firearms from shelves
 The retail chain's chief executive officer, Ed Stack, revealed on "CBS Sunday Morning" that the company had destroyed more than $5 million of semiautomatic rifles and was considering whether to discontinue all gun sales in its stores.
"So many people say to me, you know, 'If we do what you want to do, it's not going to stop these mass shootings,'" Mr. Stack told CBS. "And my response is: 'You're probably right. It won't. But if we do these things and it saves one life, don't you think it's worth it?'"
Why you should care: Taking a stand on a hot-button issue, though a risk, can boost stakeholder trust and consumer loyalty in ways that far outweigh revenue loss from critics or removed products and services. However, leading with values must be carefully considered and added to PR campaigns as well as media training programs, so it's a coordinated and deliberate effort. Otherwise, you might end up in hot water like the Houston Rockets, instead of receiving kudos like Dick's.
Related reading:
---
FROM OUR EXPERTS
Nearly half of consumers will stop reading your message after 111 words—and considering that people check their email an average of 74 times a day, that's a lot of missed opportunities.
Kristin Graham, Amazon's principal of culture and communications, says the way to capture attention is in "snackable" content. Eschew the "pretty nothings," and instead focus on elements such as short videos and important messages delivered in bite-size chunks. Read more on Graham's insights, as reported by Ragan Communications' vice president of editorial, Roula Amire.
By the time you finish reading this Tweet…49% of you will have stopped reading it. @kristingraham breaks it down. #WordNerd #RaganMSFT pic.twitter.com/Al1xEvIccm

— Arthur J. Baker (@arthurjbaker) October 3, 2019
WeWork to lay off 500 employees
 The beleaguered co-working startup is reportedly going to lay off 350 corporate employees and cut an additional 150 positions on its software engineering, data science and product management teams. The layoffs might mount to 2,000 as WeWork looks to trim its overhead costs ahead of its eventual IPO—which has been put off after a slew of negative headlines and the departure of its co-founder and chief executive, Adam Neumann.
 Why you should care: Cutting costs isn't the only aspect of a startup (or established organization) that appeals to investors and other stakeholders. Also focus on establishing your organization's messaging to get ahead of the narrative, which could easily turn negative if reports about a toxic workplace culture or chaotic leadership circulate.
Related reading
---
WHAT YOU SAID
We asked what your biggest obstacle is for successfully executing your PR campaigns and efforts. Forty percent of you say measuring and reporting your ROI stands as the biggest stumbling block, while the rest of you are evenly split on a lack of budget, siloed departments and getting buy-in from your organization's leaders:
PR pros, what's the biggest obstacle to your PR campaigns and efforts?

Share your thoughts below for tomorrow's #MorningScoop!

— PR Daily (@PRDaily) October 8, 2019
---
SOUNDING BOARD
With measurement being your biggest stumbling block, what metrics are the most important to you?
Many of you say that measuring and reporting on PR success is your biggest obstacle. What metrics are currently the most important to you? #MorningScoop

— PR Daily (@PRDaily) October 9, 2019
Share your thoughts (along with your favorite tools and resources) under the hashtag #MorningScoop.
PR Daily News Feed
Sign up to receive the latest articles from PR Daily directly in your inbox.
COMMENT