15 PR, marketing and journalism pros to follow on Twitter
Looking to gain insights from reporters, writers, communicators and social media experts? Check out this list for savvy insights and current trends.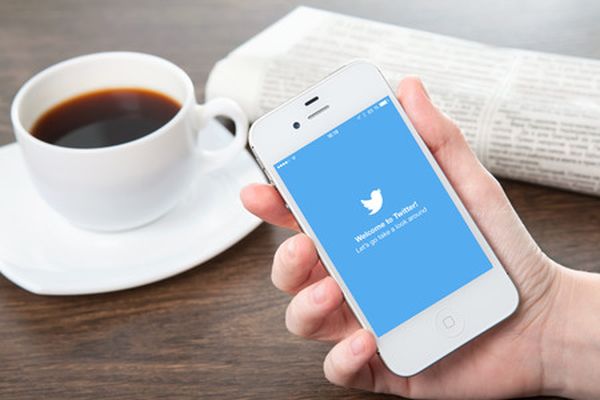 This article originally appeared on PR Daily in December of 2017. Twitter can be a great way to keep up with current news and industry best practices.
The platform can serve you best when you follow and interact with those offering information you seek—and for PR pros, that can be a variety of tweets covering crisis communications, B2B best practices, media relations, grammar tips and more.
Start with this list of 15 communication professionals who are experts in journalism, PR, marketing, social media and writing:
Journalism
1. Lauren Young (@LaurenYoung)
Lauren Young is the editor for Reuters Money, and she tweets and retweets items throughout the day regarding financial news, politics and more. She also shares information requests if a fellow journalist is looking for sources or quotes, which could be a great opportunity for your client or organization.
The Fix is The Washington Post's political analysis section, and following this account gives you insights and story alerts from reporters Amber Phillips, Eugene Scott, Callum Borchers and Aaron Blake. You can follow each journalist individually, but the account can give you a good overview—along with helping you stay updated on the increasingly stormy political landscape.
3. Adam Schefter (@AdamSchefter)
Adam Schefter is a sports writer, television analyst and National Football League insider for ESPN. Most of his tweets are about NFL news, but you don't have to be a football fan to take a nod from Schefter's social media style. Though he shares links to news releases and articles, most of his tweets are short updates of breaking news (along with the source), game statistics and images. He showcases how to get news circulated quickly and effectively.
The 27 semi-finalists for the Pro Football Hall of Fame, Class of 2018: pic.twitter.com/B3ETpuqkI7

— Adam Schefter (@AdamSchefter) November 22, 2017
Public relations
4. Christoph Trappe (@CTrappe)
Christoph Trappe is a PR leader, speaker and the vice president of content marketing strategy at ScribbleLive. His tweets showcase the intersection between PR and marketing and highlight the importance of building a thriving and engaged audience. Trappe is also a good example of what engaging with your Twitter followers looks like—and he bluntly shares thoughts on communicators' pitfalls and pain points.
Geesh, I wonder why this impersonal video is not making a personal connection. #contentmarketing #digitalmarketing

— Christoph Trappe (@CTrappe) November 22, 2017
5. Tressa Robbins (@tressalynne)
Tressa Robbins is the technology director and past president of PRSA's St. Louis chapter, as well as the implementation vice president at BurrellesLuce. You can often see her in PR-related Twitter chats, and she shares articles from across the web geared toward helping PR pros develop their skill sets, embrace video content, stay current on social media trends and successfully pitch reporters.
6. Brad Phillips (@MrMediaTraining)
Brad Phillips is the president of Phillips Media Relations and the author of "The Media Training Bible" and the Mr. Media Training Blog. Phillips tweets breaking news and trends along with his blog posts, which cover media training, public speaking, pitching and crisis communications. His feed can keep you up to date on developments that might affect your organization or client—and contains his PR insights sprinkled in practically every tweet.
Two things are true: 1. Charlie Rose absolutely deserved to be fired, and CBS made the right call quickly. 2. I found him to be a spectacularly gifted interviewer and will miss his program.

— Mr. Media Training (@MrMediaTraining) November 21, 2017
Marketing
7. Mark Schaefer (@markwschaefer)
Mark Schaefer is a keynote speaker, executive branding coach, podcaster, author and marketing expert who tweets about a wide range of marketing topics, including data and measurement, content marketing, social media and influencer insights. His feed is a well-curated collection of articles from across the internet about current trends and best practices.
8. Doug Kessler (@dougkessler)
Doug Kessler is a co-founder and the creative director of London-based B2B marketing agency Velocity Partners. Though he tweets a mix of technology trends, social media, writing and marketing, a good amount of the content and articles he shares on Twitter is geared to B2B communicators—helpful for those who want to stay current but don't regularly deal with B2C marketing and PR strategies.
Content is for brands too, not just for demand gen. Bravo to @Xerox for this excellent example. https://t.co/OnxWiRJKHK

— Doug Kessler (@dougkessler) November 17, 2017
Pam Hughes is the marketing chief at Agile Alliance and was named one of the top 20 female influencers in social media by Forbes in 2016. Her stream is a mix of digital marketing best practices and social media trends, as well as tips for improving your website, boosting mobile content strategies and increasing your productivity.
Social media
10. Darren Rowse (@problogger)
Darren Rowse is the founder of ProBlogger, as well as a speaker, author and podcaster. If you're looking to launch a blog or increase traffic to yours, Rowse tweets tips and links to blog posts aimed at helping you hone search engine optimization, write better content, attract readers and find tools to help your blog be the best it can.
11. Jenn Herman (@jenns_trends)
Jenn Herman is a blogger, consultant and social media expert, especially when it comes to Instagram. Her blog, Jenn's Trends, has been named one of the top 10 social media blogs by Social Media Examiner for the past three years. Following her can give you the inside scoop on Instagram's search function and other features, along with tips to create an effective strategy on the platform and properly use hashtags.
Do Faces Generate More Likes on Instagram? https://t.co/LLK6LL6i3d #LearnFromJenn

— Jenn Herman (@jenns_trends) November 21, 2017
Cathy Hackl is a virtual reality evangelist for HTC's Vive headset, a marketing committee co-chair for the VR/AR Association, and the founder of XR Marketing. She tweets about social media, especially as it relates to both VR and augmented reality. Hackl is also a former journalist for CNN, Discovery Communications and ABC News, so she has a handle on both traditional and holographic press releases.
Ayam Brand embraces VR as it turns 125 https://t.co/XDCgOWnPR5 #VRMarketing #FutureofMarketing #VR #VirtualReality pic.twitter.com/Mn4XVCptOS

— Cathy Hackl #VR #AR (@CathyHackl) November 22, 2017
Writing
13. Jon Winokur (@AdviceToWriters)
Jon Winokur is the author of "The Portable Curmudgeon" and a bevy of other books, as well as an editor and the creator of the Advice to Writers blog. His Twitter feed mirrors his blog and is a trove of writing tips and insights. You might cull a story idea or consider a new angle for your copy after following him.
14. Lauren Edwards (@LaurenEdwardsSV)
Lauren Edwards is the founder of WriteCulture, where she offers workshops focused on helping technology PR and marketing pros overcome obstacles with their press releases and content. As a former Associated Press reporter, Edwards has experience recognizing jargon, grammar mistakes and other writing pitfalls. Her feed is a snappy list of tips for communicators to write cleaner and more compelling copy.
Beware these 3 classic mistakes on milestone press releases: ego-centric, misleading & old news. Here's what to do instead, along with examples. https://t.co/ENff3EuVqO #PressReleaseTips pic.twitter.com/rQVM6WQfNC

— TechPR Writing Coach (@LaurenEdwardsSV) November 16, 2017
Paula Froke is AP Stylebook's editor and special liaison editor, and she often join's #APStyleChat to tweet entries and answer questions. Following her can give you a peek into a newshound's life, along with lots of AP style tips and reminders. (You can also learn more from her in our upcoming AP style webinar onDec. 5.)
Who are some of your favorite communicators to follow on Twitter?
(Image via)
COMMENT