3 purposeful steps corporate America can take to address racism
Action—not words alone—is the only way the business community can move forward. Not sure what to do or where to start? Here's some guidance.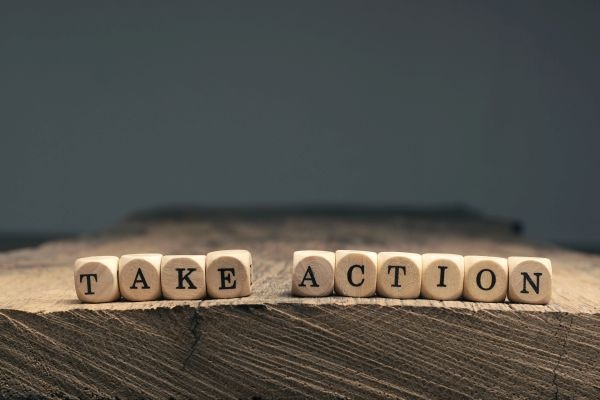 It's time to go beyond the "statement" to address systemic racism.
As the adage goes, "things come in threes." We are facing a global health pandemic, economic uncertainty and instability, and national protests to end systemic racism and police brutality. Each individually is challenging but together they create a perfect storm, a trifecta of circumstances that combined could have a devastating impact on corporate America.
Yet, in all of this, there is a great opportunity for corporations to reaffirm their purpose, lean in to affect change to address systemic racism and show their commitment to their people. While the national discourse has addressed them as disparate issues, they are connected, and corporations must embrace the dual responsibility of achieving business goals and making a positive impact on society.
A global pandemic
Let's start with the coronavirus pandemic. The business community has stepped up and taken action to address the needs of their employees, constituents and the community at large. While certainly not an easy decision, it was the right thing to do. They released statements committing to do their part and took actions to back it up, even in the midst of economic uncertainty. Now, after three months, the economic outlook for most corporations remains unclear as this pandemic persists with a potential second wave on the horizon. Nonetheless, the resolve of the business community to weather this storm is clear.
As we grappled with a pandemic, the images and stories of Ahmaud Abrey, Breonna Taylor and George Floyd flooded on our television screens and news feeds. Incensed by the injustice, Americans and citizens across the world are protesting to dismantle the systems that are at the heart of these untimely deaths. Black Lives Matter protests and a collective national outcry for change have once again triggered greater scrutiny of the values and actions of corporations.
The business community has a choice to make. Will there be the same comfort and confidence in speaking out on such a "sensitive" topic?
The good news is early indications show some corporations are stepping up. Many have released statements condemning racism and expressing support for the black community. Others have taken action by donating funds to support organizations active in this effort. This is important and broader society is taking notice.
Recent Morning Consult data from May 31-June 1 shows 73% of millennials said they view brands that support protesters on social media more favorably. But not all were quick to act. We see some companies struggling to find their voice and position when time is of the essence. Silence is not an option and companies are making a statement in their failure to make a statement.
It begs the question "what role does the business community play in solving the complex issues that sit at the intersection of these issues?" Is issuing a statement enough? Due to the pandemic, there are more than 46 million people unemployed; many of whom are people of color running the gamut of professional experience. We know that the economic situation will improve and transition from recession to growth in 2021, according to the International Monetary Fund. Will the business community be prepared to go beyond their statement of support to take meaningful action to address the culture of racism within corporate America or will it go back to "business as usual."
The danger is the potential for corporate leaders to settle back into their comfort zones when the pressure subsides as the weeks turn into months and the national focus shifts to the presidential election and economic recovery. Yes, companies will look ahead to recover and rebuild their staff as they start to emerge more agile and profitable but are they doing this with a plan of how to build a more equitable and inclusive organization, which we know will ultimately be more profitable as well.
Now is the time for the business community to take purposeful and meaningful action. Here are three areas for corporations to consider:
1. Do your purpose and actions align with your public persona? Businesses are keen to reassess and optimize their strategy and services. A core part of this process is determining the higher purpose for the business and its alignment with core offerings. As companies wade into broader public discourse about social justice issues, there will be a greater need to ensure alignment between public posture and how the company operates.
This process should not be done haphazardly or without guidance from the experts to ensure a strong outcome. Consumers are paying attention and connecting the dots. They will be asking tough questions and challenging companies who show inconsistency with what they say and what they do.
2. Is your leadership team reflective of your public commitments? According to U.S. Equal Employment Opportunity Commission, African Americans remain underrepresented in positions of senior leadership in corporate America. This is unfortunately reflective of the implicit bias in most corporate hiring and promotion processes that keep people of color from advancing at the same rate as their white counterparts.
As businesses take a visible stance on racism in America, they should be prepared to answer questions about their organization's leadership composition. Admitting failure and the need to address this gap is a first step and businesses should show intentional action to change. The data is clear here as well, in that diverse perspectives yield stronger outcomes for business, increasing its profitability over the long term.
3. Are you planning for an inclusive future? While we may not have yet seen the bottom of layoffs due to the coronavirus pandemic, businesses are already planning for the future. This includes analyzing changes in core offerings and the ideal staffing skills mix to bring this work to fruition. While most corporations would point to their diversity and inclusion lead as evidence of their commitment to an inclusive workforce, this is often a role with marginal influence on business decisions in the organization. Diversity and inclusion are not nice to haves, they are a business imperative.
As a society, we are quick to give the business community kudos for issuing a statement; however, they can do better than that. We need to require more than that. This is a real "do unto others" social justice moment where business companies can be allies in the fight for social justice and position themselves for a strong economic future.
The question for leaders across corporate America is: Do you have the will and the fortitude to see this moment through?
Ayanna Robinson is executive vice president, reputation management, at Porter Novelli.
COMMENT
3 Responses to "3 purposeful steps corporate America can take to address racism"
Spot on information! I was downsized right out of my company in April. We had just come back from a National Sales meeting. I had been with the company almost 3 years. A Billion dollar water company at that let go 600 people. We sell water all over the U.S. I was asked to be a change leader. We were discarded with very little time to figure out how to care for ourselves and families in the middle of a pandemic. I really have no respect for companies who do this.

Thank you for this insightful message Ms. Robinson. Challenge happily accepted!

Ayanna Robinson

says:

Verneata, this is very disappointing. Companies often don't take the opportunity to plan with the long view in mind, resulting in disenfranchised former employees. While it is challenging for companies to manage through a financial downturn, there has to be thought about what happens on the other side and how to be humane to their employees. Now, there will be little forgiveness for companies that mistep and don't have a history of purposeful action. My hope is that you have landed with a different kind of organization that meets your financial needs, values you and provides the ability to engage in impactful, purpose-filled work.