3 ways media metrics can help you handle PR crises
Preparing for reputational firestorms can be easier and more effective for communicators who heed data and draw relevant insights. Learn from these examples.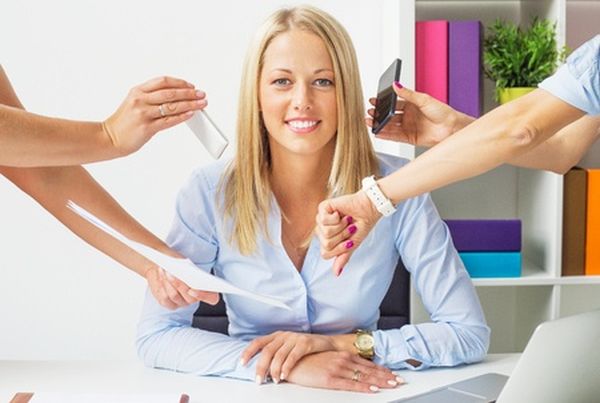 This article originally ran on PR Daily in January of 2017.
Making your brand or client look good is different from making them look un-bad.
The latter is often the territory of crisis PR experts, but if you're in PR, you should know the basics of defusing a bad situation before it gets bigger—and how to keep clients out of harm's way while the experts rush in.
There are media disruptions, and there are media crises.
Media disruptions set off alarms for the brand/client but are short lived and relatively easy to remedy. Think of things like a snarky comment that casts a brand in an unflattering light or an executive going publicly rogue in an embarrassing way.
Media crises, on the other hand, often emerge out of left field and threaten to compromise an organization's credibility and livelihood. Such was the case when a consumer's wide-reaching complaint about McDonald's third-degree-burn-producing coffee turned into the fast-food chain's worst nightmare.
It's difficult to predict such situations, and it's easy to be caught off guard. Here's a three-step "Stop, Drop and Roll" method of crisis triage to help you prevent bad news from spreading and buy you time while you plan and implement a course of action.
1. Stop bad media coverage in its tracks.
Many times bad press is the result of miscommunication or factual errors. Many crises can been easily avoided by providing journalists information that will result in a story written on your terms, not theirs.
If you know that journalists for a given news outlet are poking around to find information about your company or client, step in and work with them. Chances are they're going to write the story either way, so do your best to answer their questions and shape a story that minimizes damage to your brand.
If the initial flame has already been lit, what you do next is crucial to ensuring the news doesn't spread like wildfire. Start by determining every place the story is being told. Closely monitoring your client across all channels arms you with the right information, ideally in real time, so that you can systematically offer updates—and correct any misinformation—before their story speads too far.
Remember the Rutgers University debacle in 2013? When ESPN aired a video of its coach physically and verbally abusing his players, the once-internal problem went from bad to worse as the university received significant backlash from the campus community and the public—ultimately losing brand trust and confidence.
The situation could have been handled before it ever got into PR crisis mode, however, if only Rutgers officials had not underestimated how quickly the leaked video was gaining attention. Monitoring the story in real time could have helped steer a more favorable conversation around the incident, rather than losing control of the perpetuating idea that the university was to blame.
2. Drop what you know, and become open to new options.
During the 2014 Winter Olympics, Under Armour's sponsorship of U.S. speed skating included newly designed skin suits, featuring a back ventilation system. However, when the team failed to win a medal, some in the news media pointed fingers at Under Armour's suit design.
When The Wall Street Journal published an article titled, "Sochi Olympics: Under Armour Suits May Be a Factor in U.S. Speed Skating's Struggles," claiming that the back vents created too much drag, Under Armour stock suffered a 2.4 percent drop in value.
Under Armour decided to face the negative press head on and stand behind its choice to amend the suits. They immediately scheduled two key executives for several TV and print interviews, in order to relentlessly defend the suits' technology.
Further, Under Armour's sponsored athletes were asked to engage their social media audiences and defend the suits without specifically addressing the PR crisis. Michael Phelps, with more than a million Twitter followers, helped the positive posts go viral as well as reach audiences that didn't traditionally consume TV or online publications for news.
In today's digitally driven world, you must be willing to drop rigid thinking and be flexible in responding across many channels. Thanks to Under Armour's creative crisis management strategy, it successfully renewed its sponsorship with U.S. speed skating through 2022.
3. Roll out a proactive plan based on what you know works.
Crises require immediate responses, and PR teams should seek to use their access to real-time media data, as well as historical data, to better understand their earned media conversations. That makes it easier to shape and control the conversation, given that you'll know which audience(s) to address, where to address them and what kind of messaging will be most effective.
Having access to at least two years of media data across digital channels, TV, social media and even radio will provide the historical context that lends itself to a proactive approach. Shaping your response around repeating success and avoiding past mistakes will keep you ahead of the game. Your team will be better prepared with a strategy that enables quicker and more effective responses in the midst of chaos.
For example, with growing concerns over the Zika virus leading up to the 2016 Rio Olympics, a multi-state health care system took a proactive approach toward a potential health crisis—the spread of the virus. The organization closely monitored mentions of Zika throughout media outlets to understand the context in which it was being talked about, and it crafted an appropriate response to curtail the story's potential escalation.
Knowing the basics of crisis PR might not solve all aspects of a problem, but often it's enough to buy time while a more comprehensive strategy is put into place. PR pros can then pass along to the crisis experts all the information they've gathered and steps they've taken to get in front of the issue. The crisis pros can take it from there.
Ashley Deibert is the vice president of marketing at iQ Media.
(Image via)
COMMENT