4 things every marketing and PR pro can do during coronavirus
If part of your team who can't do their normal tasks during the COVID-19 lockdown, here are some ways to still put these resources to use.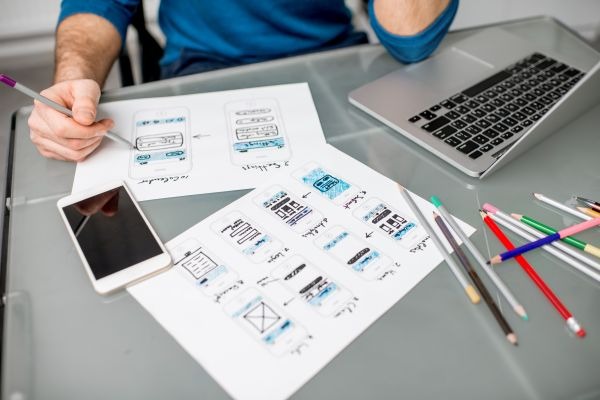 Many of us remember the post-9/11 shutdown, particularly those of us who were living in Washington, D.C. or New York City. This is completely different.
There is no set end date on our current shutdown. Numbers are scary, people are worried, and businesses are closing.
For those fortunate enough to be working through this crisis, it's a period of change and readjustment. Our daily routines have been upset. Instead of deciding what suit I should wear to a meeting, I have to decide when—if ever—I will trim my beard again.
If you've been on LinkedIn during the crisis, you've seen how many companies are struggling to keep up with the news and appropriate tone. Just about everything feels trivial unless you're promoting a service or technology that directly helps people right now. Particularly when it comes to media coverage, there is little attention being paid to anything unrelated to COVID-19, and rightfully so. Your customers, both current and future, likely have far more pressing concerns than what you're selling, unless it's food or technology to help you work from home.
Now, active marketing campaigns and media pitching are impacted and require a more deliberate, selective approach. You might have a new solution or initiative that is ready to launch but is temporarily on hold.
Regardless, there is still plenty to do. There will be a return to an open market in the future, so the goal now is to take advantage of this window and turn it into a positive for your company.
Here are four things every marketing and PR pro can focus on:
Awards
How many times have you scrambled to finish up an award nomination because everyone was too busy to focus on it before the deadline arrived? This has been a constant source of angst during my career, both in in-house and agency roles.
Despite the onslaught of coronavirus, awards will not be going anywhere. Though deadlines might get moved and live events celebrating winners might shift, the awards themselves are going to remain alive.
Take this time to source the information you need and get ahead of awards through the end of year. There are awards coming up in the second half of the year that you know about and can figure out what info is needed based on the previous year's nominations.
Content Development
In normal times, developing thought leadership content can be pushed aside for more pressing matters, whether that's events, media interviews or sales collateral. As with awards, this is a moment to engage your subject matter experts and gather a collection of thought leadership ideas.
Whether that's a media op-ed, a white paper, blog posts, or graphics for social media, there is a wide range of potential for companies now that many people will have more free time from a lack of in-person meetings and live events. Even though this content might not be needed or desired from a promotion standpoint until the summer or fall, having it ready will remove an item from your to-do list when life starts to return to normal and the rate of business activities jumps dramatically.
Research
Every company does research. However, it's tough to budget for and prioritize research during normal business hours, when so many daily items seem to take precedence.
This is the opportunity to have staff, especially those most impacted by shutdowns, focus on research. With some guidance, anyone can do research—and anyone can make an impact. Identify members on your team that might be short of work in the interim (i.e. staff members who focus on live events) and point them to completing research that will inform your marketing and public relations activities for the future.
Get creative
Even beyond the standard work hours, we are largely confined to our homes with our family. We are alone with our thoughts, probably far more than any of us have ever wanted. That's not necessarily a bad thing.
Encourage everyone on your team to think creatively about their roles, about campaigns and about media narratives. What could you be doing better? What could you be doing differently?
These are the questions that we always want to ask, but rarely have the time to focus answering during the madness of daily life. If Shakespeare could write multiple plays, including King Lear and MacBeth, during the bubonic plague centuries ago, I'm sure our best and brightest marketing and PR pros can figure out a better way to do things.
Let your mind wander. It's one way to keep us sane, as we work through this crisis together.
Sean O'Leary is a vice president for Susan Davis International.
COMMENT
One Response to "4 things every marketing and PR pro can do during coronavirus"
Ronald N. Levy

says:

Whether or not you trim your beard as this writer considers doing, five additional "things to do" can be a blessing to your management and get your leaders to admire your face shorn or hairy.

.1. PROTECT YOUR MANAGEMENT by updating yourself on qualifications of great PR firms your management can consider. Delete those with an account bigger than your company in the same field. Add those that have succeeded in exactly the kind of work your management may need.

Get on mailing lists for each PR firm's announcements. If the day comes as it does to nearly all that your management gets an accusatory call from media that can destroy your company's good name, management will bless you if you have a dossier of six firms to call in immediately or for maximum safety even before then.

.2. PROTECT YOUR MANAGEMENT by compiling a corporate resume showing six or even a dozen or more things that your company does to protect the public's safety. This way, if as happens repeatedly there are eventually accusations of endangering the public through product safety flaws, pollution or whatever, you can tell the calling journalist: "Within 30 seconds after this call is over I'll start calling around to get for you the very best available information on that and right NOW I'll email you information on how we protect the public's safety which is a huge priority around here."

When major news of a problem breaks, the media may gladly be open to something from your side for the sake of at least appearing to have balanced news, and behold all your hard work results in more balanced coverage, not just a blast that makes the masses hate you.

Compare that with the effect on public opinion when the media announce–which can make a company sound guilty as hell–that "a company spokesman declined to comment" or "said that the charge will be thoroughly investigated."

Imagine a journalist asking whether your CEO is guilty of rape but a "say nothing" order requires you to answer: "that charge will be thoroughly investigated." Or "we take rape very seriously."

Better to say "speaking personally, that sounds extremely ridiculous, I'll get you all kinds of facts on why, and right now I'll email you factual information on how our CEO and the rest of our company protect the public's lives and safety."

.3. PROTECT YOUR MANAGEMENT by checking with your home economist, head of engineering and others to compile a file on the many ways you do things that save the public money. This way if an accuser says you are making too much money on the public, you have solid facts—plus maybe charts, photos and film—showing how you SAVE the public money.

.4. PROTECT YOUR MANAGEMENT by encouraging at least one of your people from each non-PR department to take one or two of those PR Daily and Ragan courses on PR. In each department of your company when the movers and shakers have meetings and make major decisions, they may be better decisions if at least one person at the meeting has taken a PR course to have an educated grasp of PR realities. The more they know, the more likely it is that the movers and shakers can move better and shake less.

.5. PROTECT YOUR MANAGEMENT by reviewing the company's annual donations to good causes so you do at least something for women's groups plus African-Americans, Hispanic-Americans, non-binary Americans, older Americans plus other such groups, and SUBSTANTIAL donations to some health-protection groups.

All men of all parties can be grateful for the life-saving urology research of Dr. Jaspreet Sandhu and Dr. Sherri Donat at Memorial Sloan Kettering Cancer Center. Both men and women can thank God for the anti blood cancer research of Dr. Andrew Zelenetz at Lymphoma Research Foundation. And once you show the public that your management is spending heavily to protect our lives, the pubic and most media will STRONGLY want the government not to do anything that could interfere with your company's life-protection donations.

This could move you, after the crisis, to a breathtakingly better job whether you trim your beard or not and even if you have no beard at all.