4 user-generated content success stories
Learn from these brands that are building stronger relationships with their fans by sharing customer-created content online.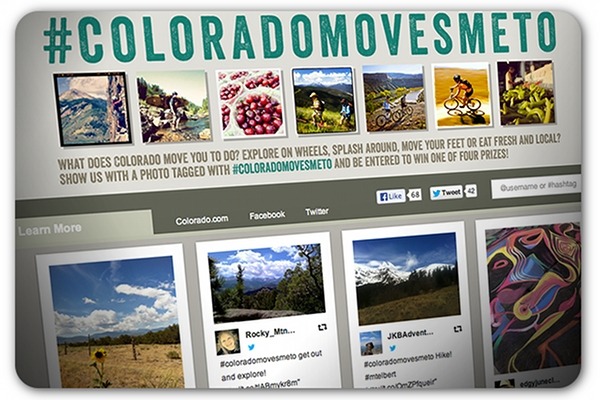 One of the best things about user-generated content is that it has opened new lines of communication between brands and the people who love their product or service.
As consumers have embraced Instagram, visual marketing has become more powerful than ever. Just how powerful, you ask? This will give you an idea:
Here's a look at how four different brands—in four very different categories—are employing user-generated content to start conversations and celebrate the relationship between their brand and their fans.
Sprout it
In celebration of the launch of its new iPad gardening app, our client Sprout it is giving fans a chance to win a backyard revamp.
By snapping a photo of a spot in their "yard in need" and tagging it with #GrowInspired on Instagram or Twitter, fans are entered for a chance to win great daily prizes. So far we've received photos of everything from shoddy sheds to desolate patios to weed-invaded flowerbeds. It seems everyone has a spot in their yard that could use a little sprucing up.
One grand-prize winner will receive a free backyard design plan courtesy of DIY home design bloggers Chris and Julia Marcum of Chris Loves Julia, plus a budget of $1,000 to make it happen. Thanks to the blogger partnership, Sprout it has connected with a new community of DIYers, and its Facebook page has grown by more than 200 fans in less than a week.
San Diego Zoo
The San Diego Zoo uses regular Instagram campaigns to engage its fans, solicit user-generated content, and spur ongoing conversations. As a bonus, everyone is having lots of fun.
The zoo hosts regular Instagram challenges based on monthly themes. In February, zoo fans were asked to snap photos of "cool cats," tagging them with #SanDiegoZoo and #CoolCats. The contest was not exclusive to zoo visitors, however. As a way to engage cat lovers and zoo fans at home, even tagged photos of domestic cats qualified as valid entries. One winner received the grand prize, a behind-the-scenes tour with a zoo guide.
This summer the zoo is hosting a season-long challenge, "Nighttime Zoo," asking fans to tag and share their photos of The San Diego Zoo after sundown. In addition to scoring a prize, each week one zoo lover's photo will be featured on the Nighttime Zoo website.
Colorado Tourism Office
As America's least sedentary state, Colorado visitors and residents are always on the go, enjoying the splendor of the outdoors. To spotlight Colorado's healthy and active lifestyle, the Colorado Tourism Office has invited fans to share photos of what Colorado moves them to do.
Photos hashtagged with #ColoradoMovesMeTo are aggregated from Instagram and Twitter. Each photo that fans share while hiking, kayaking, or biking enters them for a chance to win prizes packs from local Colorado outdoor brands such as SmartWool.
As photos are being snapped by real people and shared with their personal networks on Instagram and Twitter, the images serve as an authentic and organic promotion of Colorado's active lifestyle. By interacting with participant's photos, the Colorado Tourism Office is able to connect with fans, fostering a community that promotes all the things they love about Colorado amongst their friends. Photos highlighting the state's activities are being displayed on both a custom gallery for the campaign as well as on The Colorado Tourism Office's Facebook page, giving everyone a chance to check in on the wonders of Colorado.
Brisk Iced Tea
Jones Soda knows a thing or two about leveraging user-generated content and turning it into a successful marketing strategy. For years, the Seattle-based brand (known for unusual flavors such as "Brussels sprouts and prosciutto," "turkey and gravy," and "jelly doughnut," in addition to classics such as "strawberries and cream") has designed their soda labels using crowd sourced images uploaded to the website gallery by eager, JS-loving fans.
In 2011, Brisk Iced Tea took a page from the Jones playbook, upping the game with help from Instagram. Brisk asked fans to post a photo on Instagram hashtagging images with #BriskPic for a chance to become one of 4,000 winning photos to appear on a limited edition can to be rolled out at SXSW. Though Instagram was still in its infancy at the time, Brisk's early adoption of Instagram's crowdsourcing potential ended up being a huge hit, generating a ton of buzz.
What user-generated content campaigns have impressed you?
Amy Taylor is the director of content and community at Geben Communication. A version of this article originally appeared on PRTini.
(Image via)

COMMENT