5 ways PR pros can assist during the pandemic
Put your expertise to work for local nonprofits in your community and help your organization to serve your many audiences with compassion.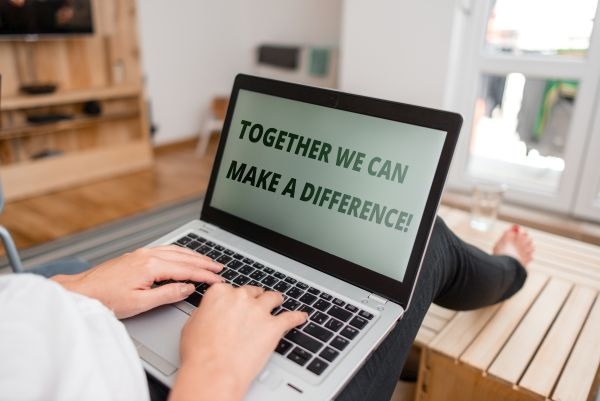 I am not a healthcare worker. Nor am I a first responder, teacher, truck driver, grocery store worker or scientist. I am a professional communicator.
Every day I am grateful for my family members, friends and neighbors who are at the front lines, battling the COVID-19 pandemic or playing their part in keeping supply chains open and shelves stocked. As they dutifully carry out their daily tasks as essential workers, I find myself asking what can we as public relations professionals do to assist in the overall effort to inform, influence and inspire others during this trying time.
Communicators who work for or with health care systems or government entities have already been using their skills to develop and deliver critical messages. But what about the rest of us?
Here are five things PR practitioners can do personally and professionally to help during pandemic:
Do some pro bono work for a local charity.
You have the writing, editing and media relations skills that can help local charities that are making a difference in your community. Volunteer to help get their stories out and help them raise funds or promote their services to individuals and organizations in need.
A friend of mine sits on the board of directors of a charity dedicated to serving vulnerable children. They have partnered with a local caterer to provide free meals to low-income families whose children are missing out on meals due to school closings. With a little effort, I've helped them get coverage on local media outlets and in a popular food blog.
Keep your company's/clients' messages empathetic and on point.
I'm sorry, but I'm just not thinking about visiting an outlet mall for a big sale right now, thank you very much. We've all seen tweets, ads and emails that appear tone deaf or oblivious to the current situation.
If you aren't already involved in the creation and review of external messages, diplomatically interject yourself and help develop thoughtful communications that are not insensitive or exploitative.
Promote local businesses on your personal social media accounts.
According to the U.S. Department of Labor Statistics, about 417,000 jobs were lost in "food services and drinking places" in March—about 60% of total job losses. Are your favorite restaurants offering delivery or curbside pickup? Share posts and give them some love on social media.
Likewise, give a shout out to your favorite businesses selling gift cards, establishing GoFundMe campaigns for their staff, or otherwise offering new services or products in order to stay afloat. Express your appreciation, tag local businesses, and use hashtags as appropriate.
Share good news and encourage acts of gratitude.
The New York Times recently reported that people are craving good news right now. Think about good stories or gestures that your company or clients can share. Promote them on owned media and pitch them as appropriate to journalists.
Although I and my colleagues at WGU North Carolina are currently working from home, we did manage to deliver our office supply of unused hand sanitizers to a local hospital and to have goodie boxes delivered to several hospitals across the state. We shared photos on social media and with a local business editor who was soliciting "news of gratitude" for his online column.
Publicly thank everyday heroes.
When this crisis is over, perhaps we will better appreciate doctors, nurses, teachers and others in professions directly impacted by COVID-19. In the meantime, a simple proclamation of thanks from your company or your clients can help shine the spotlight on these heroes and make them feel appreciated.
As our nation endures this pandemic, PR professionals can use our skills and play our part, however small it may be, to promote the greater good in our little corners of the world. Stay safe, everyone.
Glenn Gillen, APR (@ggpr) is the public relations manager for WGU North Carolina (@wgunc), an accredited nonprofit online university.
COMMENT
One Response to "5 ways PR pros can assist during the pandemic"
Glenn, these little assist ideas got me thinking, so thank you for writing this! I'm gonna make a list and reach out to folks to see how I can help. Take care, man.