50 underrated PR pros to follow on Twitter
Looking for fresh industry insights? This diverse collection of unsung heroes will enrich your feed.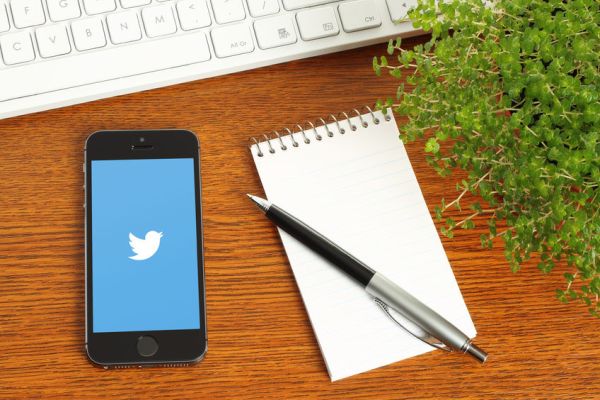 You've seen those listicles that sing the praises of PR superstars you "must absolutely follow" for crucial industry insights.
Typically, it's been the same people on these lists for the last 10 years. How about we highlight a list of worthy colleagues who deserve more recognition?
Here are 50 exemplary PR pros to follow on Twitter:
1. Carri Bugbee, digital marketing and PR consultant, nominated by 2. Lisa K. Hawes, who wrote:
"Carri shares helpful tips and articles and asks questions that make me think."
3. Michelle McIntyre, of Michelle McIntyre Communications
4. Keith Pillow, CEO, Caddy Marketing
5. Benjamin Daniel, creative director, Write Right Publications, nominated by 6. Julia Angelen Joy, who wrote:
"He [Keith] just knows his stuff and has totally mastered social content development and management. [Daniel is] very insightful and clear on the distinctions between traditional PR and social media strategies."
7. Deanna Tomaselli, account supervisor for Havas PR, who wrote:
"My feed is a steady stream of tweets on women in business, career advice and practical PR tips from sources I find."
8. Heather Whaling, founder and president of Geben Communication, nominated by 9. Alexis Marina and the Geben team.
10. Paul Roetzer, CEO, PR 20/20 and 11. Lorraine Schuchart, CEO, Prosper for Purpose, nominated by 12. Christian Hunter, who wrote:
"He's [Paul] created a niche using AI and an agency blueprint that is making strides in the community. She [Lorraine] is leading the way in social consciousness as a business leader and PR professional."
13. Diana Berryman, 14. Dot Lung, 15. Maya Middlemiss and 16. William Harris: This eclectic group of nominees was submitted by 17. Jennifer Riggins, who offers "tech and culture" insights in her own Twitter feed.
18. Marie O'Riordan, senior marketing manager, PFS
19. Karen Lee, 20. Jessica V. Piha and 21. Erika Brown Ekiel, nominated by 22. Krista Canfield, who wrote:
"Karen is the vice president of marketing at Bessemer Ventures and before that, she was handling digital and social media at Stanford University. Jessica is the director of public relations at Funko and prior to that she was at Porch and CNN. Erika owns her own consultancy and is a brand and story producer, but before that, she was at Greylock and Forbes."
23. Jered Martin, COO of OnePitch PR, who was nominated by 24. Cassie Gonzalez, who wrote:
"Jered is constantly hearing from and relaying feedback from journalists about how PR pros can better work with their media counterparts."
25. David Erickson, vice president, Karwoski & Courage PR—nominated by 26. B.L. Ochman, who wrote, "David is always ahead of the curve with new tools, strategies and tactics."
27. Lisa Buyer, CEO, The Buyer Group—nominated by 28. Krista Neher, who wrote:
"She seems to often fly under the radar but is one of the smartest and most practical PR people I know. Her book, 'Social PR Secrets,' is jam-packed with actionable tips. Few people have the high-level strategy plus the chops and experience to implement—and she has both."
29. Chi Zhao, CEO, Hokku PR, 30. Trevor Moore, media relations, EZPR and 31. Dan Jensen, senior PR strategist, Tableau—nominated by Ed Zitron.
32. Barak Kassar, partner, BKW Partners, who wrote:
"Not internet famous."
33. Alvin J. Woods, CEO, The Media Model PR
34. Morey Altman, account manager, Silicon Valley Communications, who wrote:
"Honestly, no one knows me—except tons of tech writers and CEOs. I engage, and I offer honest advice. I've been quoted in articles like in Buzzfeed and The Next Web."
35. Kate Ryan, managing director, Diffusion, nominated by 36. Lauren Curlett,who wrote:
"I'm nominating Kate as I find she tweets truly interesting articles and then shares the PR standpoint or takeaway rather than tweeting an article about PR and explaining further why it's relevant to PR. I also find her mix of PR thought leadership and personal anecdotes refreshing—she is a person (and a mom) outside of a successful PR pro after all. No one expects people to be all business all the time."
37. Brenda Christensen, CEO, Stellar PR
38. Rafe Gomez, co-owner of VC Inc.—who wrote:
"I have a background in sales, so I focus on gaining hits in the specific media outlets that are read and followed by my clients' target customers."
39. Juda Engelmayer, president, Herald PR, nominated by 40. Jillian Mushman, who wrote:
"Juda has worked on some of the largest … PR campaigns nationwide, and is often consulted on crisis matters from other experts."
41. Rich Borden, president, Borden Communications Consulting—nominated by 42. Rhonda Rees, who wrote:
"[Richard is] a wonderful, creative, talented and overall outstanding PR person."
8 more stellar PR pros to follow
43. Stacey Miller, director of communications, Auto Care Association
44. Michelle Garrett, freelance writer and PR consultant
45. Tressa Robbins, vice president, BurrellesLuce
46. John Barnett, independent consultant
47. Lou Hoffman, CEO, The Hoffman Agency
48. Dorothy Crenshaw, CEO, Crenshaw Communications
49. Scott Kaminski, marketing and PR manager, Hafele America
50. Bob Geller, president of Fusion PR
Do you have someone you'd like to nominate? Please do so in the comments.
Frank Strong is founder of Sword and the Script Media. A version of this post first appeared on Business 2 Community.
(Image via)
COMMENT