66% of employees in the U.S. are working from home
In a report on the state of remote work during the COVID-19 pandemic, Clutch found that nearly half of U.S. workers are remotely working five days a week. Collaboration is a top challenge.
Just how many workers are working from home during the COVID-19 crisis?
According to data from Clutch, the number is around two-thirds of respondents. Only 17% of workers were remote five days a week before the crisis. Now 44% say they are working remotely for the entire work week.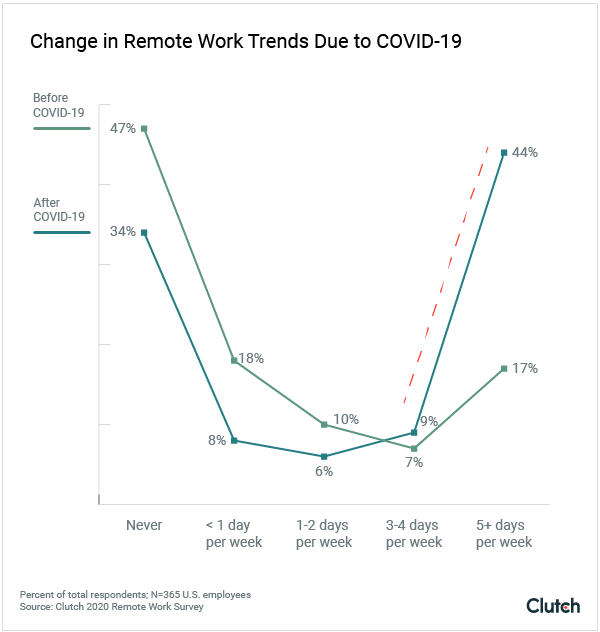 Collaboration is the top challenge for workers who log on remotely (33%). Interruptions and a lack of routine are second and third, respectively.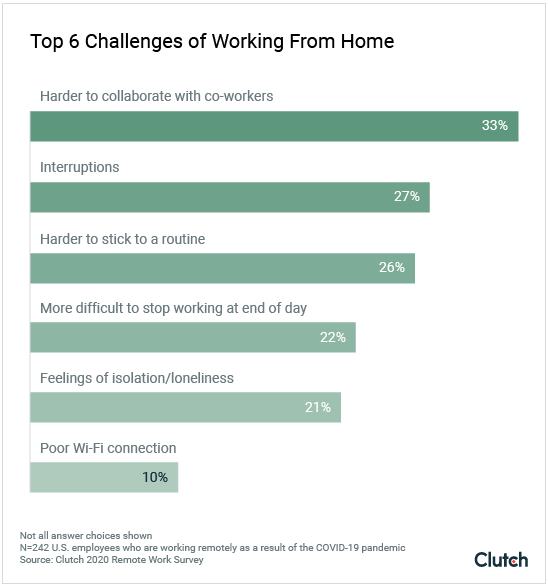 These finding show the importance of communications as the workplace faces unprecedented disruption.
Some tools can be helpful as well. According to the survey, the videoconferencing platform Zoom is the most popular technology for improving collaboration for remote teams.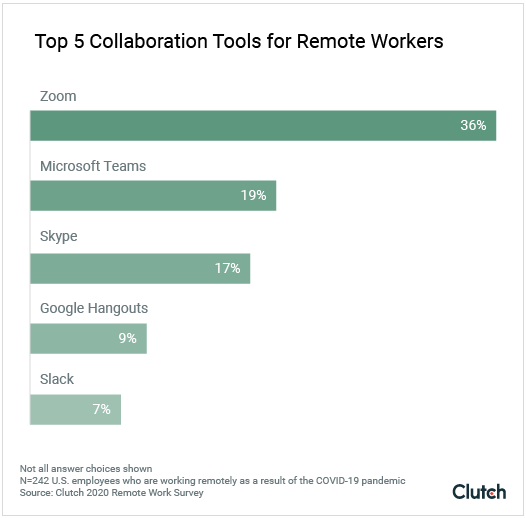 To learn more, read the full report.
COMMENT