7 essential marketing podcasts
If you're looking for instructive audio content, try 'Know Your Audience,' 'Perpetual Traffic' and 'The Growth Show.'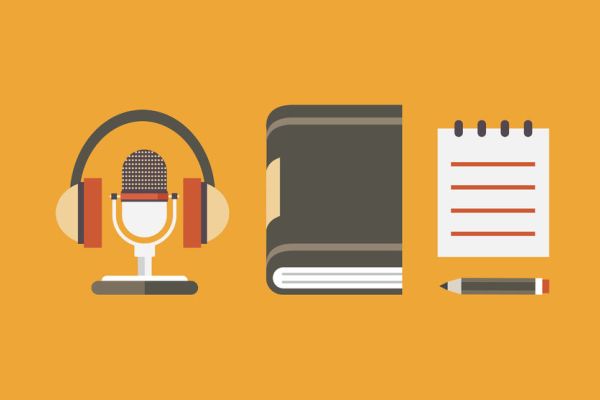 Marketing is among the most volatile industries, making it hard to stay current.
Every week brings new platforms, new ways to communicate and new guidelines to follow. It's crucial to stay on top of trends and consumer preferences, but who has the time?
Podcasts to the rescue. Here are seven marketing-themed programs worth your valuable time:
1. "Know Your Audience"
If you don't deeply understand the audience you're targeting, how can you reach them? The days of focusing on "males ages 18–34" are over. You must be much more specific to find modern marketing success.
The "Know Your Audience" podcast offers smart insights and case studies that demonstrate how to conduct market research. Listening to this program will help you better understand your target audience, which is the first step toward successful marketing campaigns.
2. "Perpetual Traffic"
How can you distinguish yourself from the competition?
"Perpetual Traffic" explains how to discover, drive and sustain traffic, which is the lifeblood of marketing content.
Each episode is just 20 minutes, but the hosts pack plenty of helpful guidance into every installment.
Each "Marketing Over Coffee" show is dedicated to one topic, such as SEO, email marketing or content marketing. Grab a mug, put your earbuds in, and build marketing knowledge as you start your day.
4. "The #AskGaryVee Show"
Gary Vaynerchuk's podcasts are high-energy, and they provide practical advice on how to use marketing to drive sales and loyalty. Most of Vaynerchuk's shows revolve around user-submitted questions, which offers a chance to learn about problems that others in your field are facing. You could also submit a question of your own to get specific help and advice.
5. "This Old Marketing"
If you're keen to build brand affinity and drive more conversions, hosts Joe Pullizi and Robert Rose can point you in the right direction. They discuss trends in pop and consumer culture, highlighting how you can take advantage of cutting-edge tactics and techniques.
The last segment of each "This Old Marketing" episode features a case study or other real-world example of how what was discussed on the show plays out in real life.
6. "The Growth Show"
This podcast offers higher-level insight into how marketing supports overall business growth. "The Growth Show" can help you develop strategies that fit into the bigger organizational picture and help your team become more indispensable.
7. "Content Convergence"
Steve Rubel, the creator of "Content Convergence," offers expert takes on an array of content marketing strategies.
A version of this post first appeared on Matthew Royse's Knowledge Enthusiast blog.
(Image via)
COMMENT