8 PR superstitions to avoid
You might not have to deal with black cats and killers this Friday the 13th, but there are fatal communications missteps you should ward off.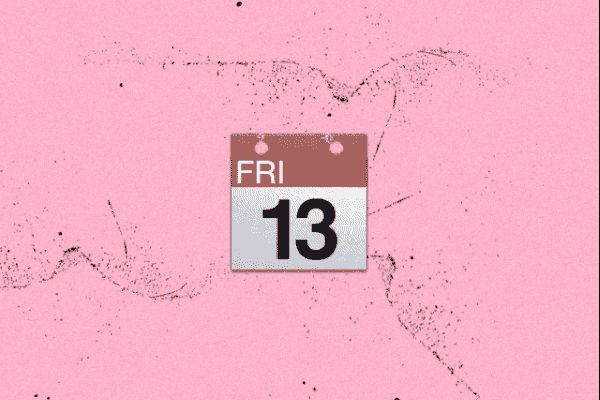 Friday the 13th can elicit fear and excitement in even the least superstitious.
Far from worrying about knife-wielding serial killers or curses that can bring on your doom, PR pros can deal with frightening crises, communications missteps and insurmountable requests.
Stay safe, PR pros. Here are eight PR superstitions you should avoid:
1. Embargoing your news makes it more exciting.
You might think an embargo signals that a reporter is getting an exclusive jump on your news, but most of the time, it's non-news that no one cares about.
Think twice about sending a pitch with an embargo date for your new product launch, app or merger announcement. Often, these pitches and press releases go unanswered, and a more effective solution would be to practice good brand journalism.
2. Persistence pays off.
Though there's often anecdotal proof that being persistent with a journalist landed a PR pro a media relations win, this is often the exception and not the rule.
Heeding follow-up best practices is a good start to ensuring that you're not harassing a reporter, and thereby destroying a potential relationship. However, you can go farther by doing your research and working to establish a mutually beneficial relationship.
Make sure you know the background and beat of the reporter you're pitching. Give them news and information that fits in with what they cover and what would entice their readers. Reach out to ask them if you can assist in an upcoming story by providing subject matter experts, relevant stories or data. Retweet and share their other stories on your own social media profiles. Taking time to do these things can pay off, without you having to incessantly follow up.
3. If your organization does nothing wrong, crises won't hit.
Crises hit for a number of reasons, and not all of them are because your organization or its members have made a mistake.
You might be thrown into crisis mode due to a natural disaster, such as Hurricanes Harvey and Irma, or because of a tragedy such as the mass shooting at Orlando's Pulse Nightclub. These are situations you cannot always foresee, but you can be prepared. Create and update your crisis communications plan well before you might have to use it, so you can dive in at a moment's notice. Train your staff to do the same.
4. There's no such thing as a bad idea.
Many PR headaches would be avoided if there was someone in the room to tell PR and marketing pros how awful an idea truly was before it went live.
Pepsi removed its protest-themed video after online backlash grew. H&M was slammed for featuring a black child in a sweatshirt that read, "Coolest monkey in the jungle." Dove apologized after people complained that a Facebook ad was "tone deaf," and Heineken said it "missed the mark" after consumers called its latest ad racist.
You can avoid similar mistakes by questioning how an ad or social media post might be construed. Having a diverse staff within your PR and marketing meetings can also help identify issues that a group with similar ethnic and socio-economic backgrounds might miss.
5. Any publicity is good publicity.
A controversial marketing campaign or snarky tweets can get you attention, but not always in a good way. Savvy PR pros know that effective communication goes beyond engagement numbers and media mentions—it's about how your brand is perceived in stakeholders' minds.
Carefully consider what you, your executives and your employees do and how that can affect your organization's reputation. The last thing you want to do is destroy weeks, months or years of PR and branding efforts with an errant comment.
6. You've made it once you snag a headline in The New York Times or Forbes.
If a client or executive has ever given you this charge as a media relations goal, you're not alone.
PR veterans know how to effectively push back on ideas that will not produce results—or those that are doomed from the start. (For example, does your organization actually have news or insights that would interest a journalist from these publications?)
Show your clients and executives the value of building relationships with reporters, along with pitching smaller, local or vertical publications. Depending on your goals, an article in a nationwide publication might not effectively reach and persuade your audience to act.
7. You can't measure the value of PR.
If you chose a PR career because you're not a "numbers person," the truth might sting.
PR pros are becoming increasingly pressured to prove their worth and the ROI of their efforts, just like their marketing and social media counterparts. The more you learn about metrics and analytics, the better.
Learning your way around Google Analytics or being able to add context to digital communications metrics such as reach and sentiment can help you better target audiences, help you hone your content and other PR efforts before you create your messaging and also give you a leg up on the competition.
There are many ways you can measure the effectiveness of your PR campaigns, including the "funnel" approach—but don't rely on worthless metrics such as advertising value equivalents.
8. PR pros can fix anything.
You might fantasize that you're the Olivia Pope of your organization or agency, but crises aren't so easily contained.
Many PR pros are considered "fixers," as crisis communications response is one crucial element of the job. However, it can take a long time to repair a damaged reputation and build back trust with stakeholders.
The more prepared you are for a crisis, the easier your job in fixing brand reputation and image will be. You can also effectively clean up a crisis by starting with the basics of good PR, including a sincere apology that contains an outline of how you're going to fix the problem.
(Image via)
COMMENT