9 tips for starting your freelance practice
As many reconsider their career options during the current job market, hanging out your own shingle might be a worthwhile risk. Here are some important considerations.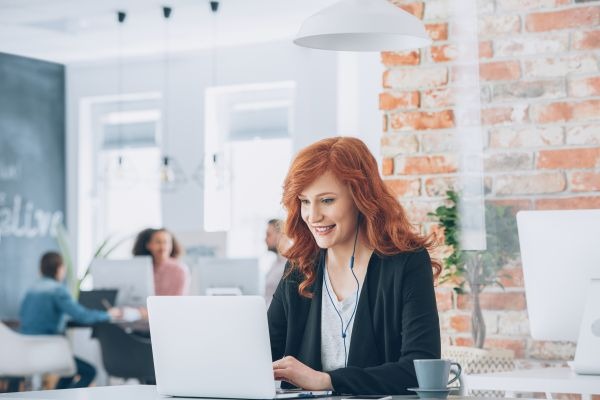 If you're thinking about freelancing as a PR or marketing pro—or are suddenly faced with self-employment while you look for a full-time role—here are the nine things you need to do to set up your business.
The great news is that you can get most of the tasks done in day.
1. Legally set up your freelance business.
You can do this through a lawyer, but it's easier and often less expensive to use an online service like Incorporate.com. There are several different types of business entities. The most common ones are: Sole Proprietor, LLC, Partnership, S-Corp, C-Corp and DBA (Doing Business As). Most freelancers register their business as an LLC.
2. Get a Federal Employer Identification Number (EIN).
This nine-digit number is assigned by the IRS to businesses for tax filing and reporting. Getting an EIN takes only a few minutes by going to this page on the IRS website.
3. Download a Federal W9 form.
On your first day of work at a full-time job, you typically fill out a W2 form to have taxes taken out of your paycheck. As a freelancer, you fill out W9 forms, which designates your status as an independent contractor. Note that taxes are not taken out of your paycheck.
To make life easier for you and your client, submit a W9 form with your first invoice. This ensures that the client's accounting department has all the proper information to send you an accurate year-end 1099 form for tax filing. You can get a W9 form from the IRS website. 
4. Open a business checking account.
You should separate your business and personal funds. In addition to making it easier to track expenses and file taxes, banks won't allow you to co-mingle business and personal accounts.
5. Set up a website.
While a website isn't mandatory, it's highly recommended. A website gives your business more credibility and is a way for potential clients to get to know you and your work before they start a conversation. Having your own website helps to reinforce your value and showcase your areas of expertise.
Your website doesn't have to be loaded with bells and whistles, but it should be professionally done. You can expect to spend around $3K for a decent website. Also, while there are lots of places to register your website's domain name, NameCheap often offers the best deals.
6. Get health insurance.
Some freelancers opt to purchase COBRA from their previous employer, but keep in mind that it typically runs out after 18 months. You might also be able to purchase health coverage from state and/or federal government subsidized plans made available through the Affordable Care Act. Before you make a decision, comparison shop and consider the impact on your finances if you join a health plan offered by a spouse or partner's employer.
7. Plan for quarterly taxes.
While the federal government just announced that this year's April quarterly taxes are not due until July, you'll have to prepare to pay state and federal taxes on a quarterly basis based on an estimate of your annual earnings. It's recommended that you set aside 25-30% of every freelance check you receive in a separate tax savings account so that you have it when it is tax time. For more information about paying estimated tax payments to the IRS, go here.
8. Use a professional email address.
Avoid using a personal email address. Along with further establishing your credibility and separating work from play, a professional email address helps ensure your messages don't get caught in spam filters.
9. Update your LinkedIn profile and check out LinkedIn ProFinder.
Update your LinkedIn profile to reflect what you're doing now and your areas of expertise as a freelancer. Also, check out LinkedIn ProFinder. It's a professional services marketplace that helps connect freelancers with opportunities
Most of the actions required to set up your freelance communications business can be done in a day. (The exception is your website.)
Kathy Keating is the founder of ProsInComms.
COMMENT