Adjusting your social media messaging during a global pandemic
With many searching for virtual connection, brand managers are perfectly positioned to facilitate connection and community in the face of the COVID-19 crisis.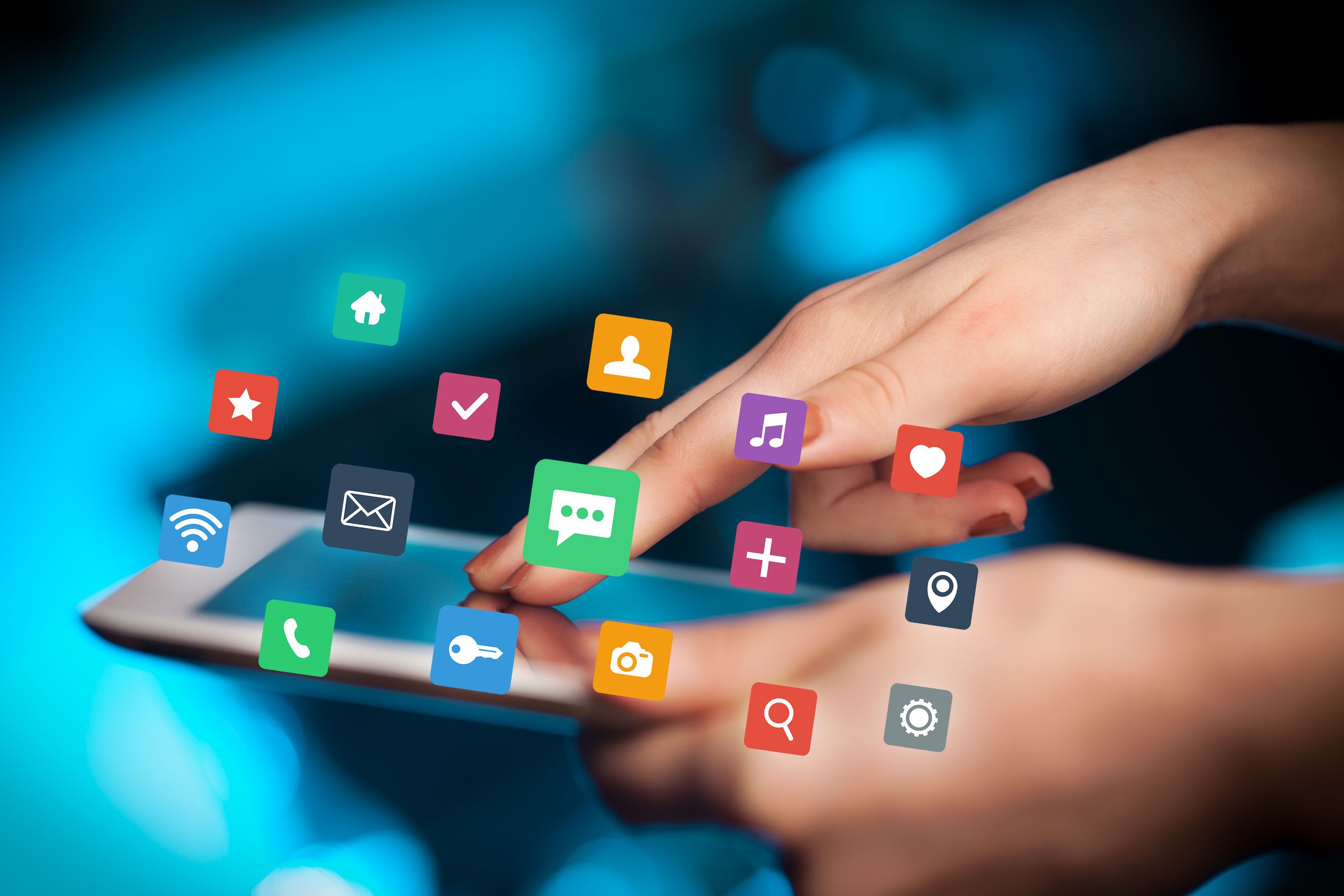 While we are social distancing physically, we are virtually more connected than ever.
We crave human interaction, so when we are forced to isolate we turn to digital communication to feel less isolated. With an overwhelming sense of uncertainty, our need for support and connection amplifies.
It comes as no surprise that social networking platforms have reported all-time high usage as some of their features like live video are the closest thing we have to face-to-face communication. Now more than ever, you have a platform for awareness.
However, creating content during a global crisis must be handled with care. Not acknowledging the current status of the world can come off as tone deaf. The balance lies in remaining sensitive, and not being opportunistic.
The power of giving back
The biggest consideration should be any humanitarian impact.
Take to social media to make a difference. Macro Influencer Chiara Ferragni raised millions of dollars to support the crisis in Italy and actively helped to shed light on the importance of self-isolation. Cristin Cooper has been donating 100% of her affiliate earnings to families that have been affected from lost wages and school closures.
Brands are stepping in too. Reformation partnered with the City of Los Angeles to make medical grade masks at their factories and are using their 1.6 million followers to drive awareness and funds for the initiative. Farmacy Beauty is donating the equivalent of 10,000 meals a day over the next month to @FeedingAmerica's COVID-19 Response Fund, and is matching each contribution from their followers.
If you aren't able to provide monetary contributions, think about ways you can provide free services. Even the U.S. Surgeon General understands the power of social media, asking social influencers to share the importance of social distancing. If you have a digital footprint, use it for positive change in as many ways you can.
Prioritize and pivot
Many ideas you were planning to roll out probably don't make sense any more. Prioritizing and pivoting is key. Our agency has paused campaigns that don't feel appropriate and adjusted others to ensure relevancy.
It's crucial to remember that it's OK to put a pause on non-essential messaging and regroup on what is important to you as a brand. It's OK to remain quiet. Nike posted a meaningful post on their Instagram channel and have remained silent for a week. They still got their message across.
Be inclusive
Create content that embraces more than just those with means and resources. Not everyone is comfortable in their own home. Many share small spaces with very limited resources, so don't alienate by creating content that doesn't resonate with the masses. We're dealing with a global health crisis, every decision should be led with compassion and empathy.
Share your knowledge
This is the perfect opportunity to be helpful. Pinterest came out with an infographic highlighting content guidance. Their emphasis was on the idea that "people need ideas, you have them."
Individuals are consuming more content than ever and are looking for ways to learn a new skill, be comforted or find activities to deal with boredom. We're recommending our clients find ways to add value to their consumers, whether that means sharing expertise or offering a virtual service.
Remember what your brand is an authority in, and what it's not. There is an overwhelming amount of inaccurate information being shared and it creates confusing noise. Make sure you speak to what you're an expert in and share accordingly. Information sharing is only helpful if it's accurate.
Create a sense of normalcy
Everyone has had a total disruption of normal routines, and consumers are  craving "normalcy" in their content.
Health and wellness influencer Remi Ishizuka has seen an enormous uptick in interaction by hosting daily live workouts on her Instagram. Thousands of her followers look forward to tuning in each morning as fitness studios across the country have been put on pause. Revolve takes a nod to their #RevolveAroundtheWorld campaign and adjusted to #RevolveAroundTheHome, showcasing live content from industry experts, from workouts to work-from-home styling.
Realize there are plenty of people living alone in isolation looking to engage and interact through social media. Through your platforms you can provide online conversation and connection.
Take advantage of new resources
Just this week Instagram launched two new features. The app's new "Stay Home" sticker has given millions of users the opportunity to share what they are doing while staying home, allowing them to promote the importance of social distancing. They've also launched Co-Sharing, a new feature that allows friends who can't share a physical space to share posts while video chatting, further making it easier for people to feel together and be in contact. Pinterest launched the "today tab" for daily inspiration to provide a place for discovery. Snapchat added a dedicated COVID-19 update "discover" tab to keep users informed.
No one has the right answer on how to handle a global pandemic from a brand perspective, but if you remain authentic, compassionate and transparent, you're closer to building trust and loyalty.
Use your little corner of the internet to add positivity. Remember we're all going through this together. We all need a sense of community more than ever.
Ali Grant is the founder of Be Social.
Get more insights on how to respond to this crisis by joining Ragan's Crisis Leadership Board.
COMMENT