Alphabet tops best employer list, Burger King channels 'Ghost Whopper,' and Kellogg's partners with GLAAD on inclusive cereal
Also: UK tells Chick-fil-A to 'cluck off,' Oracle scrambles after former co-chief's death, Kimberly-Clark's marketing chief steps down, and more. 
Good morning, PR pros:
Burger King is embracing Halloween with its limited-time (and limited-location) "Ghost Whopper":
don't blink…it's coming. pic.twitter.com/4b1VP8IJxo

— Burger King (@BurgerKing) October 19, 2019
If the sight of its pale white-cheddar-flavored bun didn't summon brand buzz and conversation, Burger King created a "spirit taste test" for consumers to talk about and share:
A key question remains: You want frights with that?
What do you think of the quirky marketing stunt? Share your thoughts with us under the hashtag #MorningScoop.
Here are today's top stories:
Chick-fil-A shutters its first UK location amid protests
The fast-food chain's new location in Reading, England, will be gone after its six-month lease, following protests by groups including LGBTQ nonprofit organization Reading Pride.
The whole UK Pride Organisers Network have a clear message to @ChickfilA and that is "You are not welcome anywhere in the UK and we will stand up, like we did today quite rightly telling you to Cluck Off if we see you again" #GetTheChickOut @Reading_Pride we all stand with you! pic.twitter.com/FOq6e1oGmU

— UK Pride Network (@UKPrideNetwork) October 19, 2019
It only took eight days for The Oracle—the mall that owns Chick-fil-A's lease—to announce it would not extend the chain's lease, but Reading Pride vowed to continue the protests until its doors closed. Its message to Chick-fil-A: "Cluck off."
Why it matters: Taking a stand on controversial issues is always a risk, especially when your chief executive doubles down on efforts that aren't inclusive. Since the chain's chief and chairman, Dan T. Cathy, said in 2012 that he believed in the "biblical definition of the family unit," the chain has faced backlash as well as protests in its store openings outside the United States, including Toronto. This backlash will probably grow as more consumers gravitate to organizations that align with their values.
Related reading:
---
MEASURED THOUGHTS
Forbes recently revealed its Global 2000: The World's Best Employers list, a ranking in which it partnered with Statista to report on 1.4 million employment recommendations. Alphabet cinched the No. 1 spot for the third year in a row, with Microsoft close behind in the No. 2 spot.
Here's the rest of the top 10 best employers:
Red Hat
Apple
SAP
Costco Wholesale
Contemporary Amperex Technology
Cisco Systems
Neste
Amazon
Alphabet's top ranking—based on the likelihood employees would recommend their employer to a friend or family member—doesn't mean the organization, which is Google's parent company, has had smooth sailing.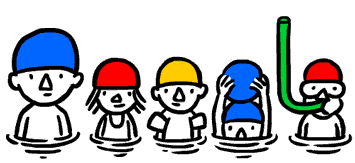 As reported by Forbes' Sarah Hansen:
Though this methodology put Alphabet at the top of the list, it doesn't account for what in many ways was a tumultuous year for the company. Google employees made headlines last November after they organized a series of high-profile walkouts in response to the company's handing of sexual harassment claims. Thousands of employees participated. In a letter published by New York magazine, the organizers of the walkouts said they demanded "an end to the sexual harassment, discrimination, and the systemic racism that fuel [Google's] destructive culture." Google vowed to improve its policies in the wake of the massive protests.
Kellogg partners with GLAAD for anti-bullying campaign
Fans of Kellogg's cereals now don't have to choose just one favorite, but instead can have all six of its top offerings in one serving through its "All Together Cereal" box. The company debuted the limited-edition box in partnership with LGBTQ advocacy organization GLAAD, to promote messages of inclusion and anti-bullying during the annual LGBTQ awareness holiday, Spirit Day. Kellogg's also gave GLAAD a $50,000 donation to help with future campaigns.
As part of #SpiritDay we are launching a new "All Together Cereal" and donating $50,000 to support GLAAD's anti-bullying and LGBTQ advocacy efforts. Get your limited edition box of ALL TOGETHER cereal at https://t.co/oFb3iSGmvZ pic.twitter.com/QwumdUdLuP

— Kellogg Company (@KelloggCompany) October 17, 2019
.@KelloggsUS and @joshuarush are taking a bite out of bullying and supporting LGBTQ youth for #SpiritDay! https://t.co/heunR2NDPR pic.twitter.com/UzOv9wfYQk

— GLAAD (@glaad) October 18, 2019
If you think the combination of Raisin Bran, Froot Loops, Rice Krispies, Corn Flakes, Frosted Flakes and Frosted Mini Wheats is more than one bowl can handle, don't worry: Each is packaged separately.
Why you should care: The effort has all the hallmarks of an effective corporate social responsibility campaign. Kellogg's partnered with a respected nonprofit and worked with the organization to promote the limited-edition box, and the offering matches Spirit Day's anti-bullying purple while aligning with several iconic Kellogg brands. Following up the offering with a donation and messages of inclusivity serves to highlight the company's values, as well as the anti-bullying effort.
Related reading:
---
INDUSTRY BUZZ
Kimberly-Clark's chief marketing officer, Giusy Buonfantino, is stepping down Nov. 1; the company's chief growth officer, Alison Lewis, will take over the CMO's responsibilities.
Buonfantino was in her position at the personal-care company for just 18 months, adding to a growing list of marketing executives' positions being turned over to communications pros. They're tasked with expanding their organizations and building crucial relationships for the future.
Oracle co-chief dies, creating more branding uncertainty
One month after announcing to employees that he was taking a leave of absence for health reasons, Oracle's former co-chief executive, Mark Hurd, has died. He was 62 years old. As leaders and the rest of its workforce grapple with Hurd's passing, the company also must deal with the challenge of its dual-chief-executive structure. It's a system under which Oracle has been one of the few to succeed, as reported by CNN's Gerelyn Terzo.
Why it matters: Executive deaths can affect your organization's brand as much as they shake your employees.
… Allen Lind, a professor of leadership at Duke's Fuqua School of Business, told Time magazine: "People don't like their leaders to have frailties. That's just the way it works."
Take care that both your internal and external messages relay sympathy and sensitivity, while also instilling confidence in its next leader and the organization's future.
Related reading
---
WHAT YOU SAID
We asked where you get your best inspiration, and 36% of you said ideas come to you while working out. Twenty-nine percent have creativity emerge as you retire to bed, and 27% say inspiration rains down most frequently in the shower.
Where do you get your best, most creative ideas? Share your answer for today's #MorningScoop.

— PR Daily (@PRDaily) October 18, 2019
Interestingly, only 8% of you said you get your most creative thoughts while at work. Take that as food for thought.
---
SOUNDING BOARD
When do you start your holiday PR, marketing and social media campaigns? Have you already launched your messaging?
When do/did you start your holiday PR, marketing and social media campaigns?

Share with us your thoughts on prepping for holiday efforts below and under the #MorningScoop hashtag.

— PR Daily (@PRDaily) October 21, 2019
Share with us your thoughts on prepping for holiday efforts in our poll and under the #MorningScoop hashtag.
(image via)
PR Daily News Feed
Sign up to receive the latest articles from PR Daily directly in your inbox.
COMMENT
One Response to "Alphabet tops best employer list, Burger King channels 'Ghost Whopper,' and Kellogg's partners with GLAAD on inclusive cereal"
Ronald N. Levy

says:

Kellogg could have accomplished even more by building into this program the reality that Kellogg is eager to nourish not only healthy bodies but healthy attitudes.

For years Edelman Worlwide had an exceptionally effective head of health PR who encouraged her 800 people to look at the question of "what else can we build into this program so it does the client even more good without costing more money?"

One answer is often to make clear in communications and events not only what a product does but what the company does to serve the public interest. With more pre-opening PR effort in England, Chick-fil-A could have had groups—perhaps even including LGBTQ groups—demonstrating FOR the company.

You start this process successfully not by thinking "what should we say" but "who can we benefit and how?"