As Instagram launches IGTV, YouTube counterpunches
Instagram wants a bigger share of the coveted creator community, allowing longer videos inside its signature app. YouTube's answer is to let creators charge for subscriptions.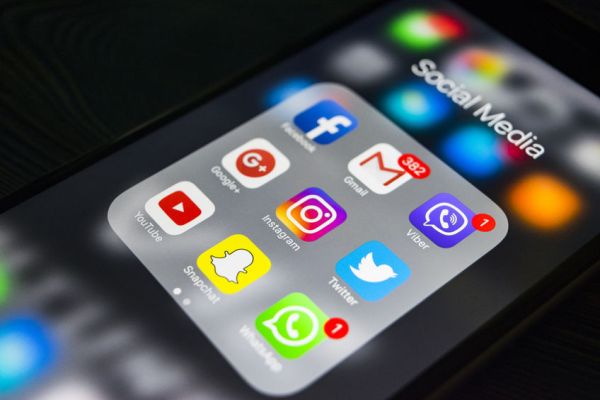 Big changes are in the works for the influencer marketing community.
As social media platforms tweak their offerings to compete for top content creators—and their audiences—brand managers should watch carefully and stay agile in their approaches to visual marketing.
Instagram wants influencers and creators to bring their content to its popular platform, a new section of its app called IGTV.
Instagram CEO Kevin Systrom said the app was designed to make it easier to find and watch videos on the mobile phone. He noted that most video apps require you to search or browse through a directory — as opposed to television, where you simply turn it on and start watching. IGTV, on the other hand, will simply start playing video the moment you open it. Among other things, this "lean back" mode could make IGTV a powerful new place for Instagram to put ads.

IGTV will also allow creators to upload video directly to Instagram, a product manager said, representing an effort to turn the app into a home for mobile video to rival YouTube. Videos can be up to 10 minutes long to start, with larger accounts able to post hourlong videos. Over the long term, the company expects to let all users post videos of unlimited length, Systrom said.
For now, the new format has little pull, as most content is still hosted elsewhere. As creators migrate to Instagram in search of new audiences, the platform could challenge YouTube as the home of video creators.
However, YouTube has some built-in advantages for video influencers.
The Verge continued:
YouTube benefits from having a critical mass of creators, a mostly functional program for letting creators make money, and sophisticated algorithms that guide viewers to videos they're likely to enjoy. (They also have an unfortunate tendency to push people toward extremist content.)

YouTube also benefits from its status as a true destination for video, rather than a tab in an app that people are used to thumbing through quickly to catch up with their friends. Facebook, Instagram, and Snapchat are all searching for ways to get people to slow down and stop thumbing. On Snapchat, that initiative led to sensational headlines and titillating thumbnails.
Now, YouTube wants to make its platform even friendlier for its top performers. Creators with large audiences can charge a subscription fee for exclusive content.
Before today, YouTube had offered a Twitch-like "Sponsorship" model on YouTube Gaming. This gave fans the ability to sponsor a channel for $4.99 per month, which also gave them access to exclusive digital goods, like a custom badge and emoji.

YouTube started testing this program across its larger video network last fall, it said. Those tests led to YouTube channel memberships.

Unlike on YouTube gaming, Channel memberships have additional requirements.

Creators will need to have 100,000 subscribers or more, be over 18 and be members of the YouTube Partner Program.
YouTube will also allow successful channels to sell merchandise.
TechCrunch continued:
In a shelf directly below the video itself, creators with more than 10,000 subscribers can offer merchandise like tee-shirts, hats, phone cases or any one of over 20 different merchandise items that make sense for their channel.

For example, the creator of Lucas the Spider turned his character into a plushie, and sold more than 60,000 units, making over $1 million in profit in just 18 days.
YouTube also has a new feature for users creating live videos: landing pages to promote your video in advance.
TechCrunch added:
This page will also have a chat feature, like Live videos do, which means creators can use Super Chat and take advantage of Channel Membership perks even if they aren't doing live content.

…"Upcoming premieres can appear on the [YouTube] homepage and in recommended videos," he says. Premieres will also show in the section where all the channel content you've subscribed to displays, we're told. And Premieres will be in YouTube search and YouTube related videos.

"They're going to appear across all the dedicated discovery portions of our site, which is awesome," he says.

Premieres can be used to promote upcoming videos from creators as well as things like new movie trailers from studios, trailers from video games, or even music videos. But Premieres is not tied to YouTube Music at this time.
Communicators are likely to take advantage of these new tools to find new audiences and better promote their content.
How will these changes affect your social media strategy, PR Daily readers?
(Image via)
COMMENT