Avast scrambles after data-collection reports, Boston Market's bawdy Twitter fail, and emoji become more inclusive
Also: Google turns data into storytelling for Black History Month, how to extend your video's shelf life, backlash over Aldi UK's 'poverty porn,' and more.
Good morning, PR pros:
 Emoji are becoming more inclusive in 2020: The Unicode Consortium announced 117 new symbols, which include gender-inclusive and skintone options for existing emoji, the transgender flag and symbol, and, as Engadget reported, "the hand with pinched fingers known as the 'Italian hand gesture.'"
It can serve as a reminder to consider whether your content features diverse and inclusive images. If it's not, you might want to add that to your content marketing strategies.
Here are today's top stories:
Avast shuts down its data-collection company
The antivirus provider shuttered its subsidiary, Jumpshot, after reports circulated that the company had harvested and sold off users' web-browsing data.
PCMag and Motherboard obtained leaked internal documents showing exactly what kind of walled-garden data Jumpshot had in mind, such as "Google searches, lookups of locations and GPS coordinates on Google Maps, people visiting companies' LinkedIn pages, particular YouTube videos, and people visiting porn websites," among other things. Avast told reporters that data collection was presented as an opt-in mechanism, but several users told Motherboard they had no idea they were opted into such a service and did not recall being asked.
Avast's chief executive, Ondrej Vlcek, released a statement proclaiming the company's first priority was to protect its consumers:
As CEO of Avast, I feel personally responsible and I would like to apologize to all concerned.

Protecting people is Avast's top priority and must be embedded in everything we do in our business and in our products. Anything to the contrary is unacceptable.

… While the decision we have made will regrettably impact hundreds of loyal Jumpshot employees and dozens of its customers, it is absolutely the right thing to do. I firmly believe it will help Avast focus on and unlock its full potential to deliver on its promise of security and privacy. And I especially thank our users, whose recent feedback accelerated our decision to take quick action.
This change represents a new chapter in Avast's history of keeping people around the world safe and secure. We're excited to demonstrate our commitment to innovation and security priorities – with a singular focus in 2020 and beyond. Thank you for your continued support and the trust you are putting into us. We will not disappoint.
Why you should care: Evaluate your data-collection methods and ways you use consumer data now, before you're forced to comply with regulations or you become the focus of a privacy crisis (whether of your own making or by association). The extra precautions and preparations are worth the peace of mind and will bolster consumers' trust.
---
MEASURED THOUGHTS
 February is Black History Month, and Google kicked off its efforts with stories of African Americans who have become the "most searched" for their accomplishments or actions, according to Google Trends:
This February, we're celebrating the Black history makers who have helped shape and influence American culture. According to @GoogleTrends data, these icons, events and movements are #TheMostSearched in the U.S. → https://t.co/oySml0B7qN #BHM pic.twitter.com/67nRIDENbq

— Google (@Google) January 26, 2020
Visiting the Google campaign's landing page enables you to scroll through a list of the most-searched-for terms featuring African Americans, such as "jazz musician," "NASA mathematician" (Katherine Johnson), "EGOT winner" (John Legend), "drag queen" (RuPaul), and "speech" (Dr. Martin Luther King Jr.'s "I have a Dream" address).
Some of the stories are underlined by Google Trends data, such as "the most searched interception":
Twenty seconds was all Malcolm Butler needed to make history. After intercepting the pass that would have won the Seattle Seahawks its second championship, Butler put the New England Patriots in position to win Super Bowl XLIX. U.S. search interest for Butler soared 27,000% on February 2, 2015, the day after his historic interception. The NFL network later voted the catch as one of the top 10 plays in NFL history.
The effort showcases the power of data and measurement, along with ways you can harness that power to drive emotional and evocative storytelling efforts.
 Boston Market's Twitter fail
 The restaurant chain tried to spice up its social media engagement by asking its Twitter followers a sassy question:
what's something you can say to both your rotisserie chicken and to your significant other pic.twitter.com/fgCTqzGUWi

— Boston Market (@bostonmarket) January 27, 2020
It didn't take long for Boston Market's social media manager to realize the downside of tweeting risqué questions, because its replies soon became overrun by not-safe-for-work answers and pornographic images. Trying to take control of the situation, Boston Market hid the inappropriate replies (which were later removed for violating Twitter's policies):
At some point, it appears, Boston Market gave up on the effort, because the remaining replies would make any community manager cringe. A few users ridiculed Boston Market's response, as well:
what's something you can say to both your rotisserie chicken and to your significant other pic.twitter.com/fgCTqzGUWi

— Boston Market (@bostonmarket) January 27, 2020
Why it matters: Don't ask questions or solicit social media users' stories if you're not prepared for replies that fall outside your campaign goals and narrative. Effective social media engagement requires you to give up control and assume risk as you interact with both fans and critics, but that doesn't mean you should invite controversy and give trolls a reason to pile onto your brand's profile. The exception to the best practice are controversies from which you can benefit, such as Wendy's and Chick-fil-A successfully sparring about chicken sandwiches. Otherwise, keep the chicken coop's door closed and feathers unruffled.
---
FROM THE EXPERTS
How can your organization make more of its video offerings?
PR Daily Award winners from the tourism department in Macon, Georgia, share tips on how to make your videos last, tell authentic stories for a wide audience and promote your creations to new audiences.
Check out Valerie Bradley, vice president of marketing for Visit Macon, in conversation with PR Daily Editor Ted Kitterman here.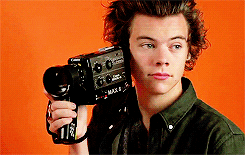 ---
TAKE OUR SURVEY
We've launched a readership survey to learn more about our audience, and we want to hear from you.
Please take five minutes to let us know about your content preferences and needs, and we will enter you in a drawing to win one of three $100 Visa gift cards.
Readers who complete the survey will also get a discount code to receive $150 off a Ragan conference in 2020.
Aldi UK faces backlash for 'poverty porn'
 The discount grocery chain's United Kingdom arm recently received criticism for an influencer marketing effort several have called "poverty porn." The backlash came after Aldi UK partnered with blogger and influencer Natalie Lee to show ways to save money in the store during a period where many consumers are struggling to make ends meet.
 In a press release, Aldi wrote:
According to The Bank of England, the average UK family spends over £3,000* in the month of December alone, leaving many out of pocket in the sombre month that is January. With a week-long stretch of the month left to go, and post-Christmas bills starting to land, January 24th (the last Friday before pay-day) is being coined the 'poorest day of the year'.

… In the spirit of 'in-it-togetherness', and to showcase just how easily you can feed your family healthy, balanced and affordable meals right through from the 'poorest day of the year' to pay day, supermarket Aldi has challenged busy mum, Natalie Lee, to feed her family of four for the entire week, on a £25.00 shop in store. This is less than the national average family weekly food shop which comes in at £60.60**. Documenting how she got the most bang for her buck, Natalie shares creative inspiration aplenty for wholesome family meals, on a budget.
 Lee's Instagram post was coupled with the hashtag #AldiPoorestDayChallenge—both of which quickly racked up criticism:
@AldiUK hi do you really think #aldipoorestdaychallenge is an appropriate challenge when for some people struggling to provide food for £25 a week isn't a challenge but instead there reality? It seems tasteless and ill thought out.

— Zoë (@Zoe_Catrin) January 25, 2020
Aldi's current social media pr disaster is exactly what happens when creative and PR teams are far removed from social realities on the ground and the #AldiPoorestDayChallenge is an example of how far removed they are. https://t.co/IiiwqS1Hlv

— Ronke Lawal (@ronkelawal) January 25, 2020
Though Aldi UK stuck to its messaging and didn't apologize, Lee took a different tack.
In response to the criticism, a spokesperson for Aldi stood by the ad.

"At Aldi, we are hugely proud of the work that we have done to democratize access to healthy and affordable food," they told BuzzFeed News. "Our campaign was intended to offer practical advice about how people can make their money go further."

Lee didn't immediately return a request for comment from BuzzFeed News. However, Lee has been responding to criticisms on her Instagram post, which she said she has left up to continue the discussion about the ad.

"It really was thoughtless and a big mistake, lessons have been learned," she wrote in response to one commenter.
Why it's important: Even though Aldi UK stood by its effort, its Twitter account is remarkably absent of any tweets with the hashtag, Lee's content or its press release. By not recognizing critics' concerns, Aldi appears more distanced from its consumers than a tone-deaf ad would suggest. Don't forget to put your audience front and center when creating campaigns, lest you miss your mark and end up angering instead of enticing.
---
WHAT YOU SAID
We asked about how you used Facebook for your organization's messages, and many respondents said they still put value in organic content on the platform.
Is your organization still pursuing organic content campaigns on Facebook? Share your thoughts on this messaging tactic with our hashtag #MorningScoop.

— PR Daily (@PRDaily) January 30, 2020
However, some have moved away from Facebook content or are focusing only on ads.
Does this square with how you see the future of social media and Facebook messaging? Share your thoughts in the comments or with our hashtag #MorningScoop.
---
SOUNDING BOARD
 What are some of your favorite passive-aggressive phrases from the workplace? Does your boss need an anger translator?
Share some of your favorite phrases and their less politically correct translations.
When a coworker says "Thanks for the feedback"… What do they really mean?

What are some of your favorite passive aggressive workplace phrases? Share your submissions and their less appropriate translations with our hashtag #MorningScoop. pic.twitter.com/nCUwgTr5Xp

— PR Daily (@PRDaily) January 31, 2020
Share your thoughts in the comments or tweet @PRDaily with our hashtag #MorningScoop.
PR Daily News Feed
Sign up to receive the latest articles from PR Daily directly in your inbox.
COMMENT