Away blames CEO's departure on 'Twitter mob,' Yamaha warns against 'playing Ghosn,' and Instagram cracks down on photoshopped images
Also: Apple flexes its storytelling muscles for Chinese New Year, report outs apps sharing users's data, tips for great social media bios, and more.
Good morning, PR pros:
 To ring in the Chinese New Year, Apple has released a short video titled, "Daughter." The video, inspired by true stories, depicts a Chinese woman battling cultural norms as she raises her daughter while estranged from her own mother.
Though the spot was created by Academy Award-nominated director Theodore Melfi and award-winning cinematrographer Lawrence Sher, it was shot entirely on Apple's iPhone 11 Pro. In a behind-the-scenes video, Melfi and Sher describe the features of the phone that they've put to work to tell the story.
The video is an outstanding example of emotional storytelling, and it shows communicators the power of showing what your product can do, instead of telling consumers and journalists about its qualities.
Here are today's top stories:
As its chief exec returns, Away board slams 'Twitter mob'
 Following an article in The Verge published in December that detailed former Away employees' toxic workforce claims, the company's co-founder and chief executive, Steph Korey, announced she would step down. She recently reversed her decision, saying the company "let some inaccurate reporting influence the timeline of a transition plan" and announcing that she will stay on as co-chief executive with newly hired Stuart Haselden.
The members of Away's board say they feel as if they fell victim to management by Twitter mob.

The company now says it disputes The Verge's reporting and has hired Elizabeth M. Locke, the lawyer who successfully brought a defamation case against Rolling Stone magazine for a story about a supposed gang rape at the University of Virginia. It is unclear whether Away plans to bring a lawsuit.

In a statement, The Verge said, "Steph Korey responding to our reporting by saying her behavior and comments were 'wrong, plain and simple' and then choosing to step down as C.E.O. speaks for itself."
Why you should care: News can spread through social media platforms quickly, wreaking havoc with your organization's reputation and forcing you to respond and stem the crisis's effects. Social media users' reactions can spread viral vitrol, forcing leaders and other individuals off social media as they recover. However, the best defense against claims of a toxic workforce is to make sure your culture doesn't lead to one. Communicators should also remember not to publish conversations, directives and other messages internally that they would be upset to see in headlines.
---
MEASURED THOUGHTS
 A Norwegian Consumer Council study called "Out of Control" reveals that 10 apps—including Tinder, OKCupid and Grindr—are sending users' personal information to at least 135 organizations, such as Facebook, Amazon and Google.
Image courtesy of Norwegian Consumer Council.
 Information such as sexual orientation, location, ethnicity and personal preferences are sent to companies that consider themselves "data brokers," in turn using that information to build user profiles and personas and sharing that information with more organizations for PR and marketing campaigns. However, many users of these apps don't realize how much information is being taken nor how widely it's being shared.
Image courtesy of Norwegian Consumer Council.
The report has led the Norwegian Consumer Council to file complaints with regulators in Europe and the United States, saying the practices violate Europe's General Data Protection Regulation as well as U.S. privacy laws, including California's Privacy Act.
For PR and marketing pros, the report highlights the growing necessity of being vigilant with the data you collect and use, especially as consumers' trust wanes and privacy regulations increase.
Instagram cracks down on photoshopped posts
 In an effort to fight fake news, the visual social media app is experimenting with a feature that adds a "False Information" warning on images it identifies as altered, then hiding it from users' feeds. The feature was discovered by photographer Toby Harriman, HypeBeast reported.
Why it matters: The feature might cause creators, especially artists, to argue that hiding photoshopped images undermines their creative expression. However, you can expect additional efforts from social media platforms to crack down on misinformation. For social media pros, the feature can serve as a timely reminder to be upfront and transparent with your campaigns and online content, lest you erode your audiences' trust.
---
FROM THE EXPERTS
Your social media bio has a limited amount of characters, yet must convey your organization's brand and mission, not to mention disclosures. Learn how to write an outstanding social media bio from an inforgraphic recently published by PR Daily's Ted Kitterman.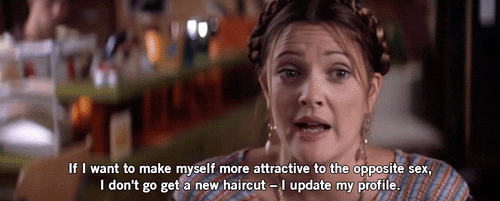 Yamaha issues warning following Ghosn's escape
Yamaha Corp. issued a warning through Twitter following reports that Nissan's former chief executive, Carlos Ghosn, fled Japan in one of Yamaha's speaker boxes.
【お願い】

理由については触れませんが、大型の楽器ケースに人が入ることに関することをネタにしたツイートが多く散見されるようになってきました。

不幸な事故が起きてからでは遅いですので、皆さんの周りでは実際にそのようなことをしない、させないように皆さんで注意し合ってください。

— ヤマハ・ウインドストリーム (@Yamaha_Wind_jp) January 11, 2020
Reuters reported that the translated tweet reads:
We won't mention the reason, but there have been many tweets about climbing inside large musical instrument cases. A warning after any unfortunate accident would be too late, so we ask everyone not to try it.
Why it's important: You don't have to be in the wrong to issue a crisis response, but similar to offering a mea culpa, it's best to be proactive. Whether it's a scandal that makes headlines or a viral social media challenge, continually scan the horizon for news and trends that could damage your reputation or deliver a PR crisis. Forbes reported that "playing Ghosn," a challenge that requires people to post pictures of themselves or others inside of instrument cases, has already been growing in popularity. By the way, you still shouldn't be eating detergent pods.
---
WHAT YOU SAID
 We asked what you thought about open offices, and nearly half (49%) said the layouts have both pros and cons. Nearly 33% said they're "very distracting," while roughly 13% think they provide better opportunities to converse and brainstorm.
What do you think about open offices?

Share your thoughts with us under #MorningScoop. Happy Monday!

— PR Daily (@PRDaily) January 13, 2020
---
SOUNDING BOARD
What would you do if, at a networking event, a person without a name tag greeted you warmly and by name?
What would you do in this situation, PR pros? #MorningScoop

At a networking event, a person with no name tag greets you warmly, and by name. In response, you:

— PR Daily (@PRDaily) January 14, 2020
Weigh in on Twitter or in the comments. Don't forget to use our hashtag #MorningScoop.
PR Daily News Feed
Sign up to receive the latest articles from PR Daily directly in your inbox.
COMMENT