Away chief is out over toxic culture, Morgan Stanley to cut 1,500 jobs, and KFC's chicken-scented Yule log sells out fast
Also: Social media managers tweet parodies of viral art installation, this year's PR winners and losers, remote employees are more productive, and more.
Good morning, PR pros:
KFC kindled the holiday spirit by offering "11 Herbs & Spices Firelogs" through Walmart.com. The logs emit a fried-chicken scent:
KFC's 11 Herbs & Spices Firelog from @envirologfire is BACK to make your yuletide smell like chicken! These sold out fast last year, so get yours now at https://t.co/2JhDqZI6du.

— KFC (@kfc) December 5, 2019
The logs were such a hot commodity that they sold out within a few days:
Sadly, our 11 Herbs & Spices Firelogs have SOLD OUT, but you can still have a chicken-scented holiday with a bucket of the Colonel's Kentucky Fried Chicken! pic.twitter.com/i3L2zZAIAE

— KFC (@kfc) December 7, 2019
How is your organization showing its festivity? Share your thoughts under the #MorningScoop hashtag.
Here are today's top stories:
Away chief resigns after toxic work culture exposed
The company's co-founder and former chief executive, Steph Korey, has been under fire after The Verge published an article detailing her management style, which included forcing employees to work 16-hour days, skip vacations and talk to colleagues only in public Slack channels (in which Korey would berate their missteps).
Korey tweeted the following mea culpa:
Making things right at Away pic.twitter.com/QPlRlk4pLR

— Steph Korey (@stephkorey) December 6, 2019
However, her promises that Away "invested in creating a culture that allows our people to thrive" was quickly seen as a hollow statement after screenshots surfaced of the company instructing employees not to respond to The Verge's article:
Here's the leaked memo in which Away tells employees not to fave The Verge's investigation https://t.co/SOk3OVQleg by @ZoeSchiffer pic.twitter.com/rXhJdStCdu

— Casey Newton (@CaseyNewton) December 6, 2019
On Monday, Away announced that Korey is stepping down as CEO and will become the company's executive chairman of the board. Stuart Haseldon, Lululemon's chief operating officer, will assume the chief executive role after Jan. 10.
Why it matters: Though internal communications are meant for employees' eyes, those messages could wind up in external channels. Don't say something you aren't comfortable having appear in headlines. Also recognize that your workforce culture isn't just a nice thing to have. Instead, it can be the information that compels or curtails consumer purchases.
---
FROM THE EXPERTS
A new study by Airtasker finds remote workers can be more productive and less stressed.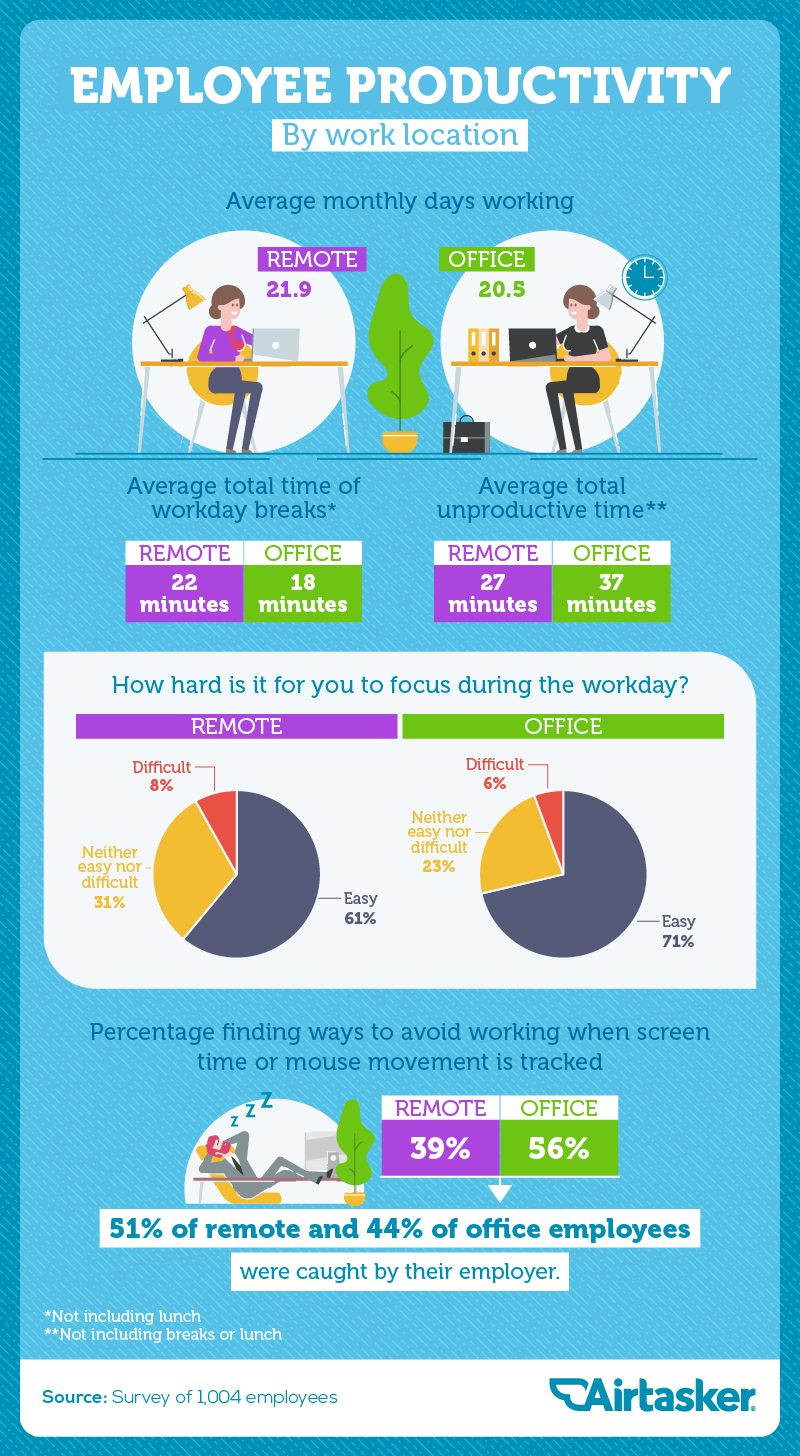 Check out the findings in Ragan.com Editor Robby Brumberg's write-up here.
---
MEASURED THOUGHTS
Bospar PR recently published a survey conducted by Propeller Insights, which listed people's top PR winners and losers of the year.
Public figures chosen as 2019's PR winners included several politicians as well as artist Taylor Swift, athletes Lebron James and Stephen Curry, and Tesla co-founder and chief Elon Musk:
President Donald Trump: 21.9%
Former first lady Michelle Obama: 7.6%
Former President Barack Obama: 6.6%
Taylor Swift: 5.3%
Lebron James: 5%
House Speaker Nancy Pelosi: 4.8%
Elon Musk: 4.7%
Elizabeth Warren: 4%
Bernie Sanders: 3.9%
Stephen Curry: 3.9%
Though Trump topped the list for PR wins in 2019, even more survey respondents placed him at the top of the PR losers list (32% vs. 21.9%).  A few other politicians, including House Speaker Nancy Pelosi and former President Barack Obama, also made both lists:
President Donald Trump: 32%
Former first lady Hillary Clinton: 9%
House Speaker Nancy Pelosi: 5.8%
Mark Zuckerberg: 5.7%
First lady Melania Trump: 3.7%
Colin Kaepernick: 3.7%
Former McDonald's chief executive Steve Easterbrook: 3.3%
Associate Justice Brett Kavanaugh: 3.3%
Adam Schiff: 3%
Former President Barack Obama: 2.6%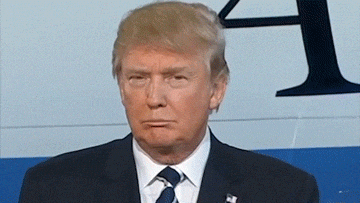 Whom would you add to either list of PR winners or losers?
Morgan Stanley to cut 1,500 jobs
The layoffs represent roughly 2% of the company's workforce due to an "uncertain global economic outlook," an unnamed source told CNBC. The job cuts come despite Morgan Stanley's $10.1 billion in revenue during this year's third quarter, beating analysts' estimates and reporting a profit. During its reporting, chief executive James Gorman said, "We remain committed to controlling our expenses." Morgan Stanley has not commented.
Why you should care: Morgan Stanley will probably not be the only financial institution forced to make tough decisions to cut costs and remain profitable. Externally the company is staying silent, but hopefully its internal communications team gave the workforce a heads-up. A headline in a news media outlet is the worst way for employees to discover disquieting news—especially during the holiday season.
---
SOCIAL BUZZ
Twitter has been buzzing about Italian artist Maurizio Cattelan's "Comedian" piece that sold for $120,000 at the Art Basel exhibition in Miami Beach, Florida. The artwork? A ripe banana duct-taped to the wall.
Community managers from Burger King France, PepsiCo, Popeyes Chicken and Kum & Go couldn't resist tweeting their own masterpieces:
N'avalez pas n'importe quoi. pic.twitter.com/3ao767nsaa

— Burger King France (@BurgerKingFR) December 8, 2019
Reply with your best offer. pic.twitter.com/djaZa3Qwzm

— Pepsi (@pepsi) December 6, 2019
Don't eat the art. Even though it's delicious. Go see our masterpiece "The Sandwich" at @Sanpaulgallery for #ArtBasel.

Toasted brioche bun, two pickles, fried chicken, mayo, duct tape on canvas. $120,003.99 🤩 🎨 pic.twitter.com/xzpc7Jttsk

— Popeyes Chicken (@PopeyesChicken) December 7, 2019
ampersand doughnut with duct tape [2019] pic.twitter.com/vRpGyiugTN

— Kum & Go (@kumandgo) December 8, 2019
The posts show that humor is an easy way to showcase your products online without resorting to an advertisement. If you take this route, leave out the marketing messages. Instead, focus on having fun with your followers.
---
WHAT YOU SAID
We asked when you think brands should speak out about sociopolitical issues, especially as today's consumers want organizations to take stands, though doing so poses risks. A plurality (42%) said organizations should speak out on issues that relate to their customer base and 39% said you should speak out on issues that affect your brand. Nine percent think organizations should remain silent—and the same amount argue for the opposite tack.
Today's consumers want brands they favor to speak out about sociopolitical issues, but such stands have inherent risks.

When should a company become vocal on potentially divisive subjects (and how much)?

Share insights and examples you love under #MorningScoop.

— PR Daily (@PRDaily) December 9, 2019
---
SOUNDING BOARD
What top perk would entice you to consider switching jobs?
What is the No. 1 perk that would make you'd consider switching jobs? (Besides "all the snacks," that is.)

Weigh in below for our upcoming #MorningScoop.

— PR Daily (@PRDaily) December 10, 2019
Share your thoughts under the hashtag #MorningScoop.
(Image via Twitter)
PR Daily News Feed
Sign up to receive the latest articles from PR Daily directly in your inbox.
COMMENT
One Response to "Away chief is out over toxic culture, Morgan Stanley to cut 1,500 jobs, and KFC's chicken-scented Yule log sells out fast"
Ronald N. Levy

says:

Poor Amway chief. Her being out in spite of all her achievements is not a personal failure nor a management failure but a PR failure.

The PR imperative when attacked as she has been is not to give in but to attack the attackers! Cross examine the witness, We see what she can do when we look—regardless of which political party we favor (if either)—at what Trump can do.

Challenge! Dare the attackers to come into the gladiatorial arena as the crowd roars, face you and your weapons, and fight! Regardless of which party you favor or how you personally hope things work out for Trump or either party, look at the PR opportunity, what he can say:

"Nancy Pelosi, I CHALLENGE YOU to run against me! Let the American people judge which of us is right. Try to get the Dem nomination, then come onto TV and DEBATE me. RUN against me. You can talk about Ukraine, I'll talk about record low unemployment, record high value of our homes and securities, lower taxes and let the PUBLIC decide.

"Nancy Pelosi I DARE you to run against me and let the voters decide! Instead of your trying impeachment so the votes won't count of over 62 million Americans who voted for me, YOU be a candidate and let's see whether 62 million Americans or even 42 million will vote for you instead of me!

"I challenge you! Are you confident enough in your position to run against me and let the American people judge both of us?"

What wins in board rooms as in Washington and sometimes in courtrooms is PR power, the power of persuasion. Surrender, like suicide, is not an easy way out of a fight. Often what's easier and better is to fight and win!

So let's feel sorry for the poor Amway chief but let's learn from her: Better than quitting is winning! Victory is often won by the more aggressive. The Amway chief is gone but still with us is the PR lesson that it is better to win than to lose, better to fight than surrender.

"In war," said heroic General Douglas Macarthur who defended our precious country, "there is no substitute for victory." Neither is there a substitute for victory in PR.