Bankruptcy for the Boy Scouts, HSBC to shed 35,000 jobs, and HQ Trivia shuts down
Also: Nearly 75% of consumers favor purpose-fueled companies, Edelman's Trust Barometer shows consumers' wariness rising, stats on sustainability stands, and more.
Good morning, PR pros:
Roughly 30 months after its launch, the live-trivia app HQ Trivia shut down with a final broadcast (its hosts were drunk). In its peak, the app reached more than 2 million players, but its last broadcast drew only 28,000 viewers.
With HQ we showed the world the future of TV. We didn't get to where we hoped but we did stretch the world's imagination for what's possible on our smartphones. Thanks to everyone who helped build this and thanks for playing.

— Rus (@rus) February 14, 2020
In a company-wide email on Friday, CEO Rus Yusupov said that the app had initially secured a buyer, but they "suddenly changed their position" on Thursday, making the app financially untenable.
"Lead investors are no longer willing to fund the company, and so effective today HQ will cease operations and move to dissolution," he said in an email obtained by CNN Business.
HQ Trivia laid off 25 employees when it shut down, but in a Twitter thread, Yusupov announced that the app would be back:
1/ On Friday I announced that @hqtrivia was shutting down after a failed acquisition. Well it was a busy weekend, and HQ WILL LIVE ON. More below

— Rus (@rus) February 18, 2020
4/ So I spent the weekend on the phone finding a new buyer and do right by everyone. We have found a new home for HQ, with a company that wants to keep it running. All employees, contractors and players are top priority. Severance will be paid and you will be able to cash out.

— Rus (@rus) February 18, 2020
6/ If you have ideas on how to make chapter 2 of HQ even better than chapter 1, I want to hear it. Reply with your feedback. I'll compile and organize it and make sure the new owners see it. That's it for now. More to come.

— Rus (@rus) February 18, 2020
The news—along with how HQ Trivia's hosts and creator have responded to its very public struggles—showcases how quickly a viral sensation can fall from grace, along with the benefits of transparency when appealing to consumers.
Here are today's top stories:
Boy Scouts of America files for bankruptcy
On Tuesday, the organization filed for Chapter 11 bankruptcy protection in response to hundreds of lawsuits alleging sexual assault and abuse by Boy Scout volunteers. The decision follows 2019 reports that revealed nearly 8,000 volunteers had been accused of sexually abusing the organization's members.
The national organization of the BSA filed for Chapter 11 bankruptcy in order to equitably compensate victims who were harmed during their time in Scouting and ensure Scouting's future. Scouting continues and local councils have not filed for bankruptcy. https://t.co/sj4TRXkzp1.

— Boy Scouts – BSA (@boyscouts) February 18, 2020
The BSA is hoping that the bankruptcy filing can place the lawsuits on hold while they come up with a solution that answers victims, yet keeps the organization afloat. That plan might involve selling property holdings for a compensation trust fund.
Here's what the organization had to say in a press release:
"The BSA cares deeply about all victims of abuse and sincerely apologizes to anyone who was harmed during their time in Scouting. We are outraged that there have been times when individuals took advantage of our programs to harm innocent children," said Roger Mosby, President and Chief Executive Officer. "While we know nothing can undo the tragic abuse that victims suffered, we believe the Chapter 11 process – with the proposed Trust structure – will provide equitable compensation to all victims while maintaining the BSA's important mission."
The press release also linked to the organization's open letter to abuse victims.
Why you should care: The Boy Scouts of America has been struggling with stagnating membership growth as well as reputational crises. It rebranded in February 2019, inviting female and male membership as it underlined inclusivity aims. In response, a spokesperson for the Girl Scouts lashed out, telling ABC News:
The Boy Scouts' house is on fire. Instead of addressing systemic issues of continuring sexual assault, financial mismanagement and deficient programming, BSA's senior management wants to add an accelerant to the house fire by recruiting girls.
Attorneys have alleged that the BSA reinstated known predators to leadership positions, and though the organization has denied this claim, the staggering amount of alleged abusers and victims have tarnished the BSA's reputation beyond what a bankruptcy reorganization or a PR campaign can correct. The main focus should be on restoring trust and making amends to victims, as the BSA contemplates its next steps.
---
MEASURED THOUGHTS
Porter Novelli and Cone Purpose's 2019 report, titled, "Feeling Purpose," revealed that 73% of U.S. consumers feel the need to support causes "every way they can." They expect organizations to be involved, too: Nearly the same amount (72%) say the organizations they patronize must reflect their values.

Image courtesy of Porter Novelli and Cone Purpose.
Organizations that lead with purpose-focused initiatives can strengthen relationships and boost the brand loyalty. The report revealed that 79% of consumers feel a personal connection to organizations with similar values, and 72% think organizations that focus on purpose will care more about consumers.
Image courtesy of Porter Novelli and Cone Purpose.
HSBC cuts 35,000 jobs
Reporting that its profits have dipped 33%, the bank announced it would "dramatically overhaul its business," CNN Business reported. HSBC plans to lay off 35,000 employees now, reaching 200,000 job cuts within three years to trim its workforce by roughly 15%. The company will also close one-third of its U.S. locations.
Why it matters: Many organizations are grappling with what CBS News called "global uncertainties," including the COVID-19 outbreak and Brexit. Though crises can affect your organization suddenly, forcing you to scramble as you restructure, other changes affecting struggling organizations such as retail chains include digital transformations and consumer behaviors. These are changes for which communicators can prepare. As much as you can, do so to protect your organization's reputation. When presenting the case to executives, employ data and research insights couched in business-minded contexts to establish your expertise and authority.
---
FROM THE EXPERTS
Edelman launched its Trust Barometer two decades ago, and in its most recent report, the agency reveals that trust is declining, despite the growing economy. The agency's chief executive, Richard Edelman, said "fear has eclipsed hope" for many consumers. Read about the report here, along with what leaders and communicators can do to mitigate the damage.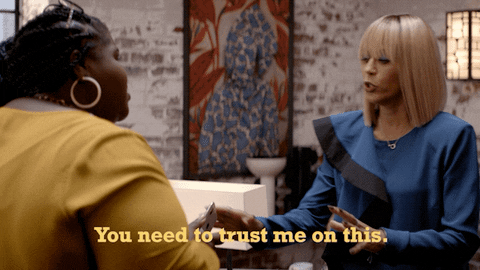 ---
WHAT YOU SAID
We asked if your organization was taking a stand on climate change and sustainability, and 60% of you said both the mission and telling the story is a focus within your organizations. More than 13% are taking a stand, but not talking about it. In comparison, 20% of you work for organizations that avoid issuing stances on political and social issues.
Is your organization taking a stance on climate change and sustainability? How are you trying to tell that story? Share your thoughts with our hashtag #MorningScoop.

— PR Daily (@PRDaily) February 14, 2020
Liz Kamper, mountain and northwest communication specialist at real estate and investment services agency CBRE, said the firm's Colorado office is no longer providing disposable plates, cups or utensils. Encouraging employees to reuse their own items is one of the reasons CBRE rose from No. 33 to No. 13 on Barron's 2020 list of the 100 Most Sustainable Companies in the United States.
We just received an email earlier this week that #CBRE Colorado corporate offices will no longer order disposable plates, cups or serve ware. Employees are encouraged to keep refillable drinkware in their locker or file drawer #MorningScoop https://t.co/f9zfBWu9lD

— Liz Kamper (@LizKamperPR) February 14, 2020
Communicator Rufat Agayev shared BP's goal of becoming a "net zero" organization and encouraging others to follow suit:
"Our purpose is reimagining energy for people and our planet. Our ambition is to be a net zero company by 2050 or sooner. And to help the world get to net zero." https://t.co/S4JJizrJji #MorningScoop

— Rufat Agayev (@rufatagayev) February 14, 2020
---
SOUNDING BOARD
In today's changing and quickly moving PR industry, which of these communications elements is your top priority?
PR pros, which of the following takes top priority in today's changing (and fast-moving) industry?

Share what's taking up your focus–and how it's changed–below and under the #MorningScoop hashtag. We'll share in tomorrow's rundown.

— PR Daily (@PRDaily) February 18, 2020
Share your thoughts about what takes your focus—and how it's changed in recent months—under our hashtag #MorningScoop.
PR Daily News Feed
Sign up to receive the latest articles from PR Daily directly in your inbox.
COMMENT
One Response to "Bankruptcy for the Boy Scouts, HSBC to shed 35,000 jobs, and HQ Trivia shuts down"
Ronald N. Levy

says:

What a PR blunder!

Can you imagine a huge organization like Boy Scouts of America not saying Scouting has helped over 25 MILLION American boys—telling how the boys were helped, what they learned, and how thousands of teachers, clergy and government leaders have praised the scouts lavishly—but instead taking the blame for what Boy Scouts of America DIDN'T do?

Even lawyers eagerly suing don't say that BSA abused any boys or advocated abuse. Can you imagine the lawyers suing your state if the boys were abused in your state? Is an auto company guilty if an employee dates someone and then abuses him or her? How about The New York Times or Wall Street Journal—guilty if one employee abuses another?

You and me and our co-workers—guilty if we have lunch at McDonalds and then a hamburger cook abuses a cashier?

An important PR reality is that if you're not guilty then you're NOT guilty, evn if lawyers ping o sue you for money say you are, and it's very far out to apologize as if you are guilty and shamed.

Look what happens when a wonderful organization like Boy Scouts of America apologizes with misery although innocent.

.1. MORE PEOPLE SUE. Hollywood producers may be practically raped by actresses hoping for roles but can you imagine how may more suits they'd have if they apologized for not being satisfied but committing rape?

.2. VERDICTS SOAR in damages that must be paid. Almost any of us might be more convinced of guilt and more outraged if a defendant admits guilt convincingly—and the Scout management was convincing.

.3. BUSINESS GETS WORSE. Most of us wouldn't eat in a restaurant that admits to poisoning people, or let our kids join an organization that admits guilt for abuse.

.4. OUR OWN PEOPLE QUIT or are less motivated, and good new people don't apply for jobs, because who wants to work for an organization guilty of abuse?

.5. DONATIONS AND BEQUESTS GO DOWN because not many people want to give money to help an abuser of children.

.6. GOVERNMENT OVER-REGULATION GOES UP because legislators love to look like heroes protecting innocent people against admitted abusers. How politicians love to be on TV bitterly accusing a company.

Oddly, this kind of PR disaster happens repeatedly. Failure to use PR common sense is what in truth could be called a management abuse.

Ronald N. Levy

says:

You can see online the law on this by keying in "vicarious liability."

The question is whether you are legally liable if someone who works for you does something mildly unlawful like crossing a street against the light or horribly unlawful like rape or murder.

Sexually abusing underage boys is a crime but are American taxpayers liable for damages, perhaps millions or hundreds of millions, if Americans sexually abuse boys while vacationing in Europe or the Phillipines? How about if Americans sexually abuse boys in America? Or if an employee of your city or county abuses boys—should property owners in that city or county be
liable for millions in damages as if they themselves had violated the law?

So how about if scouting leaders abuse boys abroad or in our own country?

I'm arguing not what the law is nor what it should be but whether just as lawyers defend the accused in court, PR should defend the accused in the court of public opinion