Bed Bath & Beyond cleans house, the decade's top apps, and another fired Google employee speaks out
Also: YouTube Music gets more personal, LinkedIn offers new features to manage groups, how to take advantage of 2020 politics, where communicators report, and more.
Good morning, PR pros:
YouTube Music is making its services more personalized as it rolls out targeted playlists to users worldwide.
The playlists—called Discover Playlist, New Release Mix and Your Mix—will curate new music for listeners based on their previous choices, as well as keeping lists of your favorite songs.
For communicators, this is another indication of the move toward personalized content, using consumer data to precisely target individual users. With more and more companies using this level of detail to reach consumers, your ability to get into the weeds of user data to craft a personalized content journey is going to be the primary way you can break through.
How are you using consumer data and social listening to tailor content for your audiences? Share your thoughts with our hashtag #MorningScoop.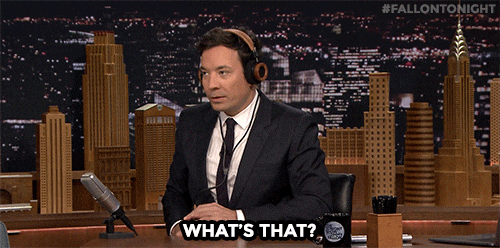 Here are today's top stories:
Bed Bath & Beyond cleans house
The retailer is overhauling its C-suite to refresh the ideas at the top of the struggling company. The changes come from new CEO Mark Tritton, former chief merchandizing officer for Target.
On Tuesday, Bed Bath & Beyond (BBBY) announced that six members of its C-Suite were leaving, including its chief merchandising officer, chief marketing officer and chief digital officer. Three of the six had been with Bed Bath & Beyond for more than 20 years.

Bringing in "fresh perspectives from new, innovative leaders of change" will help Bed Bath & Beyond adapt to consumers' shopping needs, Tritton said in a statement.
Why it matters:  A change of leadership can be an important signal to external stakeholders that necessary change is coming to an embattled organization. The changes were hopeful signs for investors, and the company's stock rose 4% on the changes. Remember always to share big organizational change with internal stakeholders first to help manage how the story is told to media outlets.
---
MEASURED THOUGHTS
Facebook owns the top four most popular apps of the decade, according to a new report from analytics firm App Annie.
The report shows Facebook's dominance for mobile users, and it reveals the quick rise of some new players, such as TikTok.
Which app has been the most important for your brand this decade, PR Daily readers? Share your thoughts with the hashtag #MorningScoop.
LinkedIn offers new features for managing groups
Are LinkedIn Groups poised to make a comeback? Many social media experts report the growing desire for social media users to find private communities, and LinkedIn groups might be perfectly positioned to take off.
The platform introduced changes to its networking offering, enabling managers to more effectively manage their groups.
Here's some of what is changing:
---
FROM THE EXPERTS
Are you worried about how the 2020 political cycle will affect your organization? Jack Kalavritinos from APCO Worldwide argues that this is no time for brand managers to hide under a rock and wait out the storm. Here are some ways he says communicators can take advantage of the political moment.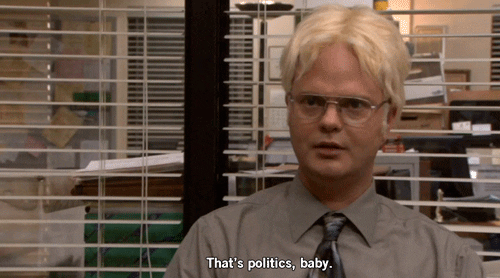 Google under fire after dismissing another activist employee
Another Google employee says she was fired over her activism, specifically advocating for unionization at the internet giant.
"Google has overreacted in an egregious, illegal and discriminatory manner," said Spiers, who hopes to be re-instated as a company employee. "The notification I wrote had no negative effect on our users or other employees and Google will do its best to justify my firing in a way that pins workers against each other."

Google would not confirm the person's name, but a spokeswoman said the company "dismissed an employee who abused privileged access to modify an internal security tool. This was a serious violation." The company says the worker abused her position to create the notification without a business reason and that the content of the pop-up had nothing to do with her firing.
What you should know: Employees are crucial brand advocates, but they can also be damaging critics if they feel your brand isn't living up to its promises. Google's message is compromised by a pattern of actions that have occurred since employees staged the #GoogleWalkout to protest policies and actions with which they disagreed. Google has settled with the National Labor Relations Board.
---
WHAT YOU SAID
We asked you where you report in your organization, and many of you said you report directly to the top. However, many communicators report through marketing departments.
Communicators: Where do you report in your organization? Share your answers with our hashtag #MorningScoop.

— PR Daily (@PRDaily) December 17, 2019
---
SOUNDING BOARD
PR pros are busy, but how much does your role require you to travel? Share how your role had you moving about the country—or staying at home—in our latest Twitter poll, or tweet us @PRDaily with the hashtag #MorningScoop.
How much did you travel for work last year? Share with us in our poll or with the hashtag #MorningScoop.

— PR Daily (@PRDaily) December 18, 2019
PR Daily News Feed
Sign up to receive the latest articles from PR Daily directly in your inbox.
COMMENT
No Responses to "Bed Bath & Beyond cleans house, the decade's top apps, and another fired Google employee speaks out"
Ronald N. Levy

says:

Look at a PR reality that (a) most PR professionals recognize, (b) Bed Bath CEO Mark Tritton uses, but (c) neither party in the impeachment debate has fully employed.

The PR reality: To win public approval, it makes sense to point out how the public will BENEFIT.

How Tritton uses this reality: He says that bringing in "fresh perspectives from new, innovative leaders of change" could BENEFIT the company and benefit consumers.

What Republicans could have argued but didn't in the impeachment debate: If we detect the odor of corruption in Hunter Biden getting $50,000 a month for helping the run a Ukraine gas company although he had zero experience, it was common sense for Trump to BENEFIT Americans by asking Ukraine to investigate possible corruption before receiving over $400 million from America's taxpayers.

What Democrats could have argued but didn't: Considering what President Trump was recorded saying about where he grabbed women, he was guilty of rape if we believe he told the truth, or guilty of lying if we believe he lied, and either way it would BENEFIT America to impeach him.

All of our top Washington PR firms know how to make benefit-based arguments like these so one can wonder why neither party argued about Biden's $50,000 every month or Trump's grabbing women where he said (and he was specific).

Because many Democrats might rather not defend Hunter Biden's getting $50,000 a month from Ukraine as moral, and no Republicans would defend grabbing women down there as moral–nor perhaps even say it was a joke– any top PR firm could have guided either party to make a persuasive, benefit-based argument as Tritton did.