Brand opportunities on Netflix, Boeing may scrap the 737 Max, and Hallmark backtracks (twice) on LGBTQ ad
Also: How Americans view the economy, Harvey Weinstein's image rehab, key elements of modern PR, Instagram's group stories, and more.
Good morning, PR pros:
Netflix doesn't have traditional advertisements, but with its dominance in the streaming TV marketplace, some brand managers are finding ways to partner up.
The company has built a loyal following with on-demand programming devoid of commercial breaks, unlike competitors like Hulu. The company has said it won't change that model anytime soon.
However, some companies have found workarounds to getting their products featured in popular programming.
Last month, Netflix worked with the sandwich chain Subway to start offering a Green Eggs and Ham Sub (spinach-dyed eggs, sliced ham, guacamole, cheese) tied to the new Netflix series "Green Eggs and Ham," based on the Dr. Seuss book. The sandwich generated a lot of publicity for Netflix in the lifestyle press while also putting the Netflix name in front of the millions of people who buy a Subway sandwich each day.

"We believe we will have a more valuable business in the long term," Netflix said, "by staying out of competing for ad revenue and instead entirely focusing on competing for viewer satisfaction."
With the popularity of ad-free content, and with consumers' growing ability to avoid content they don't like, creators and brand managers must be more creative than ever to get their messages in front of audiences.
That could mean partnering with Netflix on embedded product placements, or it could require you to build your own content. Just remember that to be relevant in the year ahead, you must be entertaining.
Here are today's top stories:
Boeing considers scrapping the 737 Max
After the FAA announced it wouldn't allow the plane to return to the skies before the end of the year, Boeing has been forced to consider other options, as its stock price sinks. The company's most profitable airplane has been grounded since earlier this year after two of the aircraft crashed in separate incidents.
Boeing's communicators have tried to put a positive inflection on the announcement, but the news is a heavy setback for the struggling company.
According to these sources, Boeing management considered a pause in production of the aircraft to be "the most viable among difficult options" following the FAA's announcement Thursday that the aircraft would not be allowed to return to service by the start of 2020.

… In a statement Sunday, Boeing said it would "continue to assess production decisions based on the timing and conditions of return to service, which will be based on regulatory approvals and may vary by jurisdiction," according to Reuters.
Why you should care: Anonymous sources can be tricky in a crisis response effort. It gives the appearance that your company is mismanaged, or that the staff doesn't have confidence in leadership and is therefore going outside official channels to talk to reporters. If you have bad news, use a spokesperson and be as forthright as you can.
Sometimes, making the story and statement as dull as possible can diminish a news story, but in Boeing's case, the company has been in the spotlight for months. It would have been better to have an official statement straight from the top.
MEASURED THOUGHTS
Americans say the economy is helping the rich, not the poor and middle class. These figures come from a recent Pew Research Center survey that sought to gauge consumers' sentiment about the economy.
For corporate communicators, this feeling about the economy is bad news when it comes to trust. Going into the new year, organizations must consider mood as they attempt to engage communities that might feel business leaders are leaving them behind.
The study also finds the views are highly partisan, with Republicans much more likely to give the economy a favorable rating than Democrats.
Instagram rolls out 'Group Stories'
The social media platform now offers users the ability to collaborate on "Stories," its short video content modeled after Snapchat. The feature can be used for private messaging and private group chats, part of the greater trend online for insulated communities.
The opportunities for brand managers with the new tool have yet to be fleshed out, especially since the platform limits Instagram Direct messaging to groups of 32 people, but the trend is notable for every brand manager.
Why it matters: Your audience is looking for ways to connect with their peers—away from prying eyes—and brand managers must find ways to engage audiences no longer satisfied with having conversations out in the open. Communicators should instead find ways to help build communities around shared topics and goals, or they risk being shut out of the online conversation.
---
TACTICALLY SPEAKING
Harvey Weinstein is trying to rehab his public image ahead of trial with a media campaign and a couple of interviews. He isn't the first celebrity accused of sexual misconduct who has tried to make a comeback, though he is perhaps the most notorious.
In interviews, Weinstein called himself "the forgotten man" and touted his history of making movies with female directors. He refused to comment on the allegations against him and instead told reporters he wanted to do the interviews so the public could see he was telling the truth about his current ailments. Weinstein has been relying on a walker to move around, and the New York Post reported that his back problems have accelerated.
Take note, PR pros: In the coming months and years, many high-profile clients will seek to rehab images tarnished by shocking behavior. In deciding PR's role in the future of our society, practitioners must live their values as much as corporate leaders do. After all, you have a constitutional right to legal counsel—not to a PR team.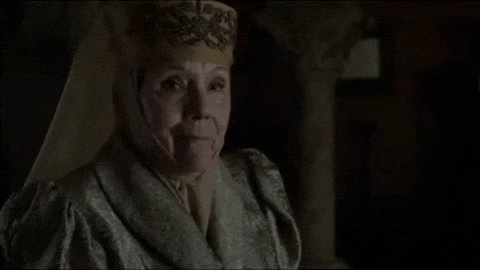 Hallmark Channel apologizes for LGBTQ kerfuffle
The network had removed an advertisement from the wedding-planning website Zola that featured homosexual couples after a conservative group complained. After significant backlash, the company has changed course again and is apologizing for its reaction to the advert.
Crown Media Family Networks apologizes for the decision to remove an ad featuring a same-sex couple. "We are truly sorry for the hurt and disappointment this has caused," said Mike Perry President & CEO, Hallmark Cards Inc. Full statement here: https://t.co/bpyOss0tmu

— Hallmark Channel (@hallmarkchannel) December 16, 2019
In its statement, the company stated unequivocally that it had made a mistake and apologized to those who were upset by its actions.
"The Crown Media team has been agonizing over this decision as we've seen the hurt it has unintentionally caused. Said simply, they believe this was the wrong decision. Our mission is rooted in helping all people connect, celebrate traditions, and be inspired to capture meaningful moments in their lives. Anything that detracts from this purpose is not who we are. We are truly sorry for the hurt and disappointment this has caused." said Mike Perry, President and CEO, Hallmark Cards, Inc.
Why it matters: National sentiment around LGBTQ issues has come a long way in a short time, and even companies that have large audience segments of consumers who aren't LGBTQ-friendly have a lot to gain by being inclusive. When facing a situation where you are certain to offend a part of your consumer-base, think about ways you can lead rather than simply react.  Consider the world you wish your company operated in, and make decisions that lead to that future. When you do get it wrong, a clear apology like Hallmark's is a good start.
---
WHAT YOU SAID
We asked what the most important part of the PR job was for future practitioners, and you said, well, everything:
What is the most important part of the PR function for modern practitioners? Share your thoughts for our #MorningScoop

— PR Daily (@PRDaily) December 13, 2019
However, media relations and the ability to be a connector are still highly valuable to many of you.  So, don't listen to the naysayers who say the practice of media relations is dead. Earned media is still very valuable to those who know how to make it happen.
---
SOUNDING BOARD
What content channel will get the highest priority in your 2020 efforts?
What's the most important content channel for your organization in 2020? Share your thoughts for our #MorningScoop

— PR Daily (@PRDaily) December 16, 2019
Let us know with the hashtag #MorningScoop.
PR Daily News Feed
Sign up to receive the latest articles from PR Daily directly in your inbox.
COMMENT
One Response to "Brand opportunities on Netflix, Boeing may scrap the 737 Max, and Hallmark backtracks (twice) on LGBTQ ad"
Ronald N. Levy

says:

Yes! Kitterman has this EXACTLY right in the PR wisdom he presents after "Why you should care."

Yes, use a spokesperson if you have bad news. Otherwise it could look like your in-house staff doesn't have confidence in your leadership.

Yes, be as forthright as you can (which shouldn't mean being more forthright than prudent) and yes, "making the story and statement as dull as possible can diminish a news story." Often it can help in this kind of situation to use barely intelligible technical or medical lingo because newspaper readers tend to turn away from this while broadcasters—always hungry to communicate—turn away from a report that may confound more than it contributes.

Hill and Knowlton used to have a rarely-seen Washington genius named Mankiewicz who counseled realities like this. Farley Manning, the "M" of MSL, also had one—an amazing woman named Pat who rose from clerical to EVP in seven years and then rarely came to the office but pontificated by phone from the Hamptons where she enjoyed walking her big dog.

What seems to work is to not get involved in a crisis but—like
Mankiewicz, Pat and now Kitterman—look at it from a distance, tell
in simple language what you see, then move on to something else, perhaps walking a big dog if you are paid enough to afford that.

(By the way the "L" of MSL, Morrie Lee, had two visionaries like Mankiewicz, Pat and Kitterman—Gene Dickhuth and Charlie somebody, both PhDs—who'd guide you to not only make the most of what you have but make the least of what you haven't.)

Pat, Gene, Charlie and the others, where are you now when Boeing so needs you?