British Airways botches an external email, Southwest gate crew scores goodwill, and Target gains a Disney presence
Also: How social media teams can help their PR counterparts, YouTube and Apple Music offer curated playlists, and AT&T scrambles as 20,000 employees strike.
Good morning, PR pros:
More than 20,000 AT&T employees in nine states have gone on strike to protest how they're being treated during contract negotiations.
"We entered these negotiations prepared to bargain in good faith with AT&T to address our members' concerns and to work together to find solutions," CWA District 3 Vice President Richard Honeycutt said in a statement on Friday. "Our talks have stalled because it has become clear that AT&T has not sent negotiators who have the power to make decisions so we can move forward toward a new contract."
AT&T spokesman Jim Kimberly issued the following statement:
A strike would be in no one's best interest. We're baffled as to why union leadership would call one when we're offering terms that would help our employees – some of whom average from $121,000 to $134,000 in total compensation – be even better off.

We have offered the union terms that are consistent with what other CWA-represented employees have approved in recent contract negotiations; the company has reached 20 fair agreements since 2017 covering more than 89,000 employees. The Southeast contract covers fewer than 8 percent of our employees.

We're prepared for a strike and in the event of a work stoppage, we will continue working hard to serve our customers.
Though AT&T might be "prepared" for the walkouts and promise to "continue working hard to serve" its customers, having that many employees leave in protest is damaging for any organization concerned about its reputation.
How have you prepared to handle employee discord before it turns into a crisis?
Here are today's top stories:
British Airways scrambles after email error
Instead of celebrating its 100th birthday, the airline is attempting to repair customer relationships. It mistakenly sent customers emails saying their September flights had been canceled due to a planned pilots' strike, but it backtracked several hours later and told many recipients not affected by the strike that their flights were still scheduled.
— British Airways (@British_Airways) August 23, 2019
The airline received 38,000 calls in the first 24 hours, and the confusion generated 33,000 tweets during the same period. The airline said it had to increase its Twitter customer service teams by 20 percent and add 70 extra staff members to take the calls.
Tweets such as these have flooded British Airways' mentions:
@British_Airways You never answered me yesterday. You cancelled my flight on Sept 8th Miami to Heathrow. Finally spoke with Silver lune agent. Changed flight. Today new email – my original flight back on. WHAT ARE YOU DOING?? I'm not sure what my flight is! Systems chaos!!!!

— Alina GarciaLapuerta (@GarciaLapuerta) August 24, 2019
Why it matters: Prepare for crises, and ensure the messages you're giving in the heat of the moment are correct. Mistakes can happen, but additional preparation and testing on British Airways' end could have prevented the onslaught of ire from passengers who canceled plans only to be told their flights would depart according to schedule.
When it's your mistake, offer to make things right and humbly apologize. Adopting a defensive tone won't soften consumers' anger.
Related reading:
---
MEASURED THOUGHTS
For a PR pro, audience data is gold.
It directs your campaign's focus, guides content creation and provides valuable feedback on what is working and what is falling flat. However, many social media teams say they aren't sharing their data with PR teams.
This is the breakdown from Sprout Social's 2019 Social Media Index.
Do you have all the data you need about your social media efforts and presence?
Target and Walt Disney Co. join to offer 'shop-in-shops'
On Oct. 4, the retail chain will open Disney stores inside 25 locations, adding 40 others by October 2020.
"We believe the combination of Disney's unmatched entertainment and storytelling with our omni-channel retail platform will create inspiring and unique experiences for our guests," Brian Cornell, chairman and chief executive officer at Target, said in a statement.

"This collaboration reflects the strength of our platforms and assets to create value for guests and growth for both companies beyond the traditional retail model," he added.
"Our fans are always telling us that they want more Disney," said Bob Chapek, chairman of Disney Parks, Experiences and Products, during a call with reporters. "We believe that by extending our Disney footprint to Target stores we're going to be able to give our guests that opportunity."
Target will open a new location at Walt Disney World Resort in 2021.
Why you should care: Consider a partnership to boost your brand and offer your audience new experiences or content. By joining forces with another organization, you can get your messages in front of a whole new group of consumers and can refresh stale campaigns.
Related reading:
---
SOCIAL BUZZ
A Southwest Airlines crew member defused a frustrating situation with creativity and humor, earning both kudos and online views.
Passenger Kristen Dundas tweeted that a delay lasting nearly 2.5 hours was stoking anger—until the airline's gate agent eased the tension by playing games and offering gift cards and airline swag as prizes:
@SouthwestAir @MCO my flight to Washington DC has been delayed for almost 2 and a half hours and I was getting HEATED until this gate agent started playing games with everyone waiting to pass the time and now I'm like I'll wait all damn night if you keep this up 🤣 #amazing pic.twitter.com/K0WnThxcW6

— Kristen Dundas (@kdunds13) August 23, 2019
A member of Southwest's social media team responded to Dundas' tweet, further delighting her:
Were in the way! Please give that team kudos in Orlando – they were amazing!

— Kristen Dundas (@kdunds13) August 23, 2019
If you're wondering how to pattern your employees' responses after this crew member's initiative, don't get caught up in creating a point-by-point policy, nor go overboard with instructions and directives. Instead, enable independence and innovation, and your customer service teams can soon have stories of their own to share.
Inc.'s contributing editor, Jeff Haden, wrote:
Clearly the "worst driver's license photo" contest didn't come from an employee handbook. Best practices — and micromanaged processes — tend to wring the life out of employee behavior.

Instead, engagement and satisfaction are largely based on autonomy and independence. I care when it's "mine." I care when I'm in charge and feel empowered to do what's right.

Plus, freedom breeds innovation: Even heavily process-oriented positions have room for different approaches.
It's a lesson that Southwest has already taken to heart.
"This video is another great example of how we encourage our employees to have fun with customers," Dan Landson, a spokesman for Southwest Airlines, told CNN.

"Our employees are known for these types of fun activities all across our system and they're designed to help make flying fun for everyone."
YouTube and Apple entice users with playlists
YouTube recently announced a playlist of "the hottest 50 songs this week, served up fresh to you every Friday."
For some users, it's prominently advertised in the "Home" feed with a full-width card noting the "new playlist" and "This week's new tracks." Like other playlists, it can be added to your library, and downloaded for offline playback. It's directly accessible via this link.
 Apple Music also offered a playlist that refreshes each day with a collection of "the latest must-hear songs," as reported by TechRadar.
Both platforms used Taylor Swift's new music to promote their features.
Why it matters: Social media and streaming platforms are unabashed in their efforts to increase users' time on their sites.
Call out informative blog posts, lists or videos that might interest your audience. Send updates when you have new products or helpful information, such as tutorials or insights that solve their challenges. Jump on trending stories and news when it makes sense to educate and inform your audience (such as publishing a guide of how to stay safe online following a data breach).
With each reminder or other piece of content, you can capture attention and persuade consumers to regard your website, blog or social media profiles as a trusted source of updates and information.
Related reading
---
FROM OUR EXPERTS
PR Daily's editor Ted Kitterman asked the PR community: Do you see yourself as a PR pro, or a publicist?
The reaction shows that PR pros care how they are seen by clients and colleagues, and the debate goes to the very essence of what it means to be a modern PR professional.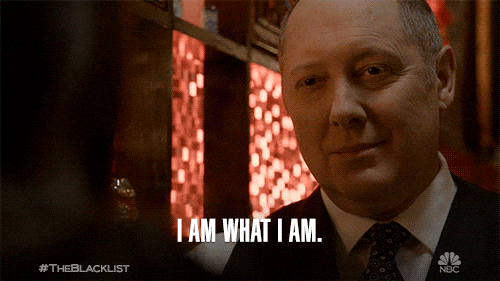 ---
CAPTION THIS GIF
After a week of deadlines, client and executive requests, crisis strategies and reporting, Monday mornings can be rough for PR pros.
Mondays can be especially tiring after a long and hard week of campaigns, press releases, social media blowouts and more.

Caption this GIF with the hardest part about handling your Monday workload. We'll share the best in tomorrow's #MorningScoop! pic.twitter.com/3PG2fFvoej

— PR Daily (@PRDaily) August 26, 2019
Caption this GIF with the hardest thing about your workload today. We'll share the best in tomorrow's #MorningScoop.
---
(Image via)
PR Daily News Feed
Sign up to receive the latest articles from PR Daily directly in your inbox.
COMMENT