Bstroy's bullet-riddled hoodies spark backlash, Gen Z stresses out over news and social media, and Tinder wraps original series
Also: NBCUniversal launches 'Peacock' streaming service, AT&T disputes fraud claims, Snapchat takes swing at transparency on political ads, and more.
Good morning PR pros:
NBCUniversal is launching the streaming platform "Peacock," an homage to its iconic branding.
"For us, it's the perfect nod to the legacy without being too on the nose," said Bonnie Hammer, chairwoman of the upcoming streaming service. "From my point of view, it screams that we are proud and we are bold."
The streaming wars are heating up as companies vie for attention and content, revealing that your organization's most valuable asset is its ability to hold a consumer's attention.
How are you planning to captivate new audiences? Share your content plans with the hashtag #MorningScoop.
Here are today's top stories:
Fashion company rankles with bullet-holed hoodies
Bstroy, an edgy, self-titled "neo-native" streetwear brand, has perhaps taken the edge too far with an apparel line that draws on the epidemic of mass shootings.
The move was immediately slammed online.
"This is REPULSIVE," one commenter wrote. "I am absolutely revolted," said another. On Twitter, critics went even further.

"Putting bullet holes in school sweaters isn't shining light on an issue," wrote @bibbygregory. "It's being provocative for the sake of being provocative. And that's not very provocative. It's not artistic. It lacks refinement. It lacks intelligence. It lacks design skill. It is lazy at best."
The company has been slow to respond, but its artist statement tells you all you need to know about the thinking behind the provocative campaign.
Paper continued:
"Sometimes life can be painfully ironic," it reads. "Like the irony of dying violently in a place you considered to be a safe, controlled environment, like school. We are reminded all the time of life's fragility, shortness, and unpredictability yet we are also reminded of its infinite potential."
Why it matters: Being edgy can help you win over an audience or make a splash, but in today's social media climate, not all publicity is good publicity. If you speak to a very narrow audience and feel confident your message won't offend your core consumer base, you can take risks. Just know that when you cross the line, you limit your ability to expand your fan base later.
Related reading:
---
MEASURED THOUGHTS
A new report from AT Kearney reveals that Gen Z is feeling more stress from their media consumption than older generations do.
How can communicators help calm their audiences while still inspiring action? It could be a winning strategy to talk about mental and emotional health with your stakeholders.
AT&T pushes back on fraud claim
The company has been accused in legal filings that it inflated the number of DirecTV Now accounts ahead of its recent merger. At stake are the money poured in by investors and the company's reputation.
AT&T has promised to fight the "baseless" claims in court, but the current crisis response is leaving very little room for the company to maneuver if such misconduct is revealed as true.
Why it matters: A crisis response amid a legal battle is just as important as your legal argument. Make sure you engage your stakeholders and defend your reputation robustly. However, a stout defense can be the wrong move when your organization or its employees have stepped out of line. Better to offer a holding statement that promises to investigate than to proclaim falsehoods.
Related reading:
---
TACTICALLY SPEAKING
Tinder has wrapped production on its first ever original content series, reflecting the company's desire to become more than an app.
The multi-episode series centers on an "apocalyptic" storyline and includes a relationship sub plot but is not directly connected to Tinder's core dating app business, the source said. It was filmed in Mexico City in late August.

Tinder's move should not be a big surprise given its ownership. Parent company Match is majority owned by IAC, founded by Hollywood legend and IAC Chairman Barry Diller.
The series is just the latest step in Tinder's expansion into content creation. The matchmaking company also runs a lifestyle magazine called "Swipe Life."
Tinder joins others embracing content creation in a bid to develop deeper ties with consumers.
CNBC continued:
Offering original content is an increasingly popular strategy for the mostly U.S.-based technology and retail industries that have already attracted millions of devoted users. Walmart Inc is working with MGM to boost Walmart's Vudu video service. Costco Wholesale Corp has also considered video plans to keep customers interested in the brand.

The strategy seeks to engage users on a deeper level even when they are not using the service. That could help Match hold on to its rapidly growing customers. Its shares have risen more than 75% this year as it continues to add subscribers.
If you are planning to launch original owned content, you will have to invest in marketing and promotion to get an audience to watch. With the many choices consumers have today for entertainment, you can't assume an audience will gravitate to branded content on its own.
Snapchat publishes political ad library
The social media platform is offering unprecedented transparency ahead of the 2020 election cycle by making all political ads that run on its platform publicly available in an online library.
The new library, available as a downloadable spreadsheet on Snap's website, makes all political and issue-based ads on Snapchat publicly available — for the first time. Facebook (FB) and Twitter (TWTR) launched its own ad archives last year. Those efforts come in the wake of Russia-linked ads and misinformation campaigns spreading on social media in the 2016 US presidential election and a push by federal lawmakers for more transparency from tech platforms.
Why it matters: One big complaint in 2016 was the opacity that reporters and researchers faced when trying to understand how Facebook and other platforms affected the election. By offering this information freely, Snapchat is showing how to put its values of democracy and transparency into practice.
If your company believes in something, make sure your actions align with your ideals. Even an unofficial slogan like "Do no evil" can be used against you when you fail to live up to it.
Related reading:
---
FROM OUR EXPERTS
Influencer fraud is estimated to cost the marketing industry billions of dollars annually, but many experts think there's an opportunity to improve this tactic. PR Daily editor Ted Kitterman shares the ways you can change the influencer marketplace right away and exert influence of your own.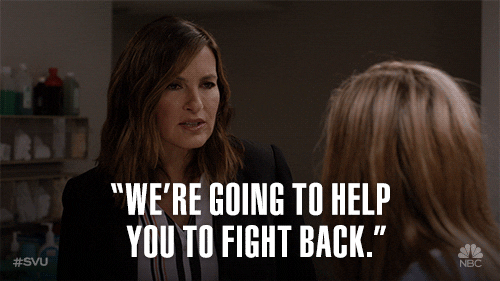 ---
WHAT YOU SAID
We asked how you feel about the standing desk craze, especially after reports that the office essential isn't all it's cracked up to be.
PR and communications pros, what do you think of standing desks? The trend might not turn out as great as it's cracked up to be: https://t.co/OSAgLmXqJR

Weigh in below for tomorrow's #MorningScoop!

— PR Daily (@PRDaily) September 16, 2019
The answers were split. Some of you love standing while working. However, the skeptics were the winners this time.
---
SOUNDING BOARD
With many companies creating their own original streaming content, we want to know how most communicators are spending their budgets to engage audiences with content.
Tinder and AirBnB are producing original content to engage their audiences. Is every company destined to become a media company? Tell us how your org is investing in original content. #morningscoop

— PR Daily (@PRDaily) September 17, 2019
Using the hashtag #MorningScoop, tell us what you think the biggest priority should be for content creators.
PR Daily News Feed
Sign up to receive the latest articles from PR Daily directly in your inbox.
COMMENT