53% of PR pros use a wire service, Coca-Cola's approach to inclusion, and words to banish
Also: Burger King plays 'meat or no-meat,' Huggies courts dutiful dads, and T-Mobile serves Taco Bell
Good morning, PR pros:
Diet Coke is removing the labels from some of its cans to help consumers "start a conversation about theirs."
The campaign, called "[unlabeled]," turned into a multiyear effort that started with a discussion of what "labels" mean to different people. It's part of Coca-Cola's diversity and inclusion efforts.
Communicators are an essential part of creating a welcoming and diverse workplace. How are you helping to effect change at your organization?
Here are today's top stories:
Burger King Sweden offers a meat(-less) 'game'
The fast-food chain's Swedish locations launched a "50/50 menu," which randomly pits meat options against its plant-based substitutes and dares customers to guess whether what they're eating is meat-free. Burger King Sweden's marketing director, Daniel Schröder, told Insider that its customers like "the fun of the challenge and the pride of getting it right." So far, 60% of customers have guessed correctly.
Why you should care: Find a way to make your news, product or claim stand out by asking consumers to get involved, which creates a story that reporters will flock to write. Burger King Sweden boasts that its meat substitutes are so good that many can't tell a difference, but just a press release wouldn't excite—or convince—anyone.
Related reading:
---
MEASURED THOUGHTS
A recent report by TekGroup revealed more than half of PR pros (53%) use a wire service, but 37% use them for 25% or less of their content, and 60% spend less than $1,000 each year placing their news on wire services.
Instead, most PR pros (82%) send their news to media lists. Remember to regularly update your lists to target the right reporters and avoid misfires—and the trash bin.
Huggies earns kudos for showcasing dads
The diaper company is now featuring fathers on boxes of its new Special Delivery products. Out of seven box designs, three show men and babies. USA Today reported that it's a different tack for a marketing team that received backlash in the past for ads showing fathers as disconnected from caretaking.
Why it matters: The more consumers you want to target with your marketing campaigns, the more inclusive your messages and images should be. Huggies' move is already being applauded on social media and in headlines.
Related reading:
---
FROM OUR EXPERTS
Word choice can be a thorny issue for communicators looking to extol their organizations' virtues, but certain terms won't do you any favors. Ragan.com editor Robby Brumberg lists descriptions you should ditch. (Spoiler alert: "Game-changing" is on the list. "Spoiler alert" is not.)
(GIF via)
T-Mobile entices consumers with free Taco Bell
The mobile carrier partnered with the fast-food chain to create "T-MoBell" pop-up stores in New York City, Chicago and Los Angeles. The locations will offer free food and "co-branded swag" July 23–25. Perhaps you can use your T-Mobile smartphone to share a taco-munching selfie.
*lowers sunglasses*
*winks*
You're welcome.
Get ready at participating Signature Stores! #TMoBell
More info: https://t.co/RwxImQCTk2 pic.twitter.com/kcX2ZoA5ln

— T-Mobile (@TMobile) July 16, 2019
We kicked things up a notch with @TMobile. Introducing the T-Mobell Freeze, available at participating signature #TMobile stores.

— Taco Bell (@tacobell) July 16, 2019
Impress your boss: Harness the power of collaboration beyond brainstorming sessions. A partnership with another organization, contract with an influencer, or relationships between your team and passionate brand ambassadors can help your organization reach new audiences.
Related reading:
---
WHAT YOU SAID
On Tuesday, we asked for your biggest challenge for the rest of 2019. Thirty-nine percent of you said measuring your efforts and proving ROI remains the biggest obstacle, while 30% of you struggle with silos across your organization. Lacking budget dollars is another pain point.
PR and communications pros, what is your biggest challenge this year? #MorningScoop

— Beki Winchel (@bekiweki) July 16, 2019
A few of you wanted to vote for every choice. Amanda Ponzar, chief communications and strategy officer for Community Health Charities, tweeted that these common PR stumbling blocks are interconnected:
Wanted to vote for every single one of these. Picked ROI because often it's connected — without being able to demonstrate the financial return easily, CEO buy-in and resources are harder to obtain. Thanks for posting this!! #PR #Media

— Amanda P. (@LivingUnited) July 16, 2019
---
SOUNDING BOARD
PR pros often struggle with describing their work to clients, friends and family. How do you best depict your career and daily duties, PR Daily readers?
Tweet @bekiweki and share your thoughts under the hashtag #MorningScoop.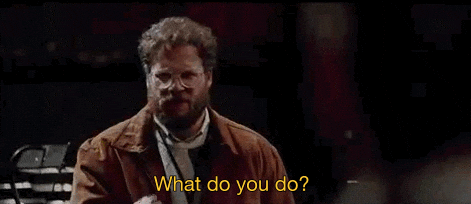 ---
(image via)
PR Daily News Feed
Sign up to receive the latest articles from PR Daily directly in your inbox.
COMMENT