Cadbury's 'Unity' bar nets divided opinions, McDonald's launches anti-harassment training, and Uber grapples with tarnished reputation
Also: Brand managers could face criticism with influencer choices, Cottonelle's social media contest goes to the dogs, and how Slack is taking over PR pros' lives.
Good morning, PR pros:
Representation matters to consumers—and that includes your influencer marketing campaign.
In a recent CNBC piece, writer Megan Graham outlines the dangers organizations face by refusing to find a diverse set of influencers to represent their brand.
She writes that there is a "larger trend of big and small brands being called out on social media—especially Instagram—for not considering diversity in its picks of influencers, especially on the 'influencer trips' that take groups of individuals on vacations to hawk their wares on a far-flung beach or to pose around a campsite wearing their clothes."
She says the trend is on the rise.
And that kind of content may soon be more visible than ever, as Facebook-owned Instagram rolls out a change letting advertisers promote posts from influencers. This widens the reach of those "branded" posts beyond just an influencer's own following.
Diverse representation is a major issue for communicators trying to develop brand messaging. However, PR pros will only worsen the problem if they engineer faux diversity.
How can you push for organizational change? These industry leaders offer a place to start.
Here are today's top stories:
Consumers divided over Cadbury's 'Unity' bar
 Cadbury recently teamed up with Ogilvy India to offer a limited-edition "Unity Bar" to celebrate India's Independence Day. The bar, which has sections of dark, "blended," milk and white chocolate, sold for 73 rupees (about $1) as a nod to the holiday's 73rd anniversary.
This Independence Day, let's celebrate a country that stands united in its diversity. Presenting the Cadbury Unity Bar, India's first chocolate with dark, blended, milk and white chocolate all under one wrap. #CadburyUnityBar #IndependenceDay pic.twitter.com/kHfHqJQlzH

— Cadbury Dairy Milk (@DairyMilkIn) August 14, 2019
Instead of bringing consumers together, the marketing move has prompted divided reactions. Some gave Cadbury kudos for celebrating diversity:
Whoa!! Well done, Cadbury's (and Ogilvy), using a Kannada headline in the Mumbai edition, Telugu headline in the Delhi edition and a Marathi headline in the Bengaluru edition. Point made beautifully! Lovely idea that turns our usual Hindi-centric advertising on its head 🙂 pic.twitter.com/XXXCdlcskG

— Karthik (@beastoftraal) August 15, 2019
Others ridiculed the candy maker for addressing racism through a chocolate bar:
congratulations to cadbury for solving racism https://t.co/ndPsolKTKI

— Tejal Rao (@tejalrao) August 29, 2019
Why you should care: Diversity and inclusion goals should be part of your communication strategies, but take care that your values-driven messaging doesn't come off as a cheap marketing stunt.
Gizmodo UK author Gary Cutlack wrote:
… [I]f you're going to be all clever about race issues via the medium of chocolate you'd better make sure your choices have been quadruple-vetted before they hit the infinite nit-combing masses of the internet.
Related reading:
---
MEASURED THOUGHTS
In a recent New York Times piece, writer Chris Hoffman makes the case against Slack's promise of better productivity: One more communication tool just means more work.
He writes:
Slack promises an escape from email. But once you start using it, the excitement of replacing email quickly fades. At home, Slack's notifications tempt you to work on the weekend. At work, the app is always there, pulling your focus away from real work with water cooler chatter. Wasn't this supposed to be better?

It can be, but you'll need to configure Slack's options first.
Many PR pros could benefit from setting boundaries. According to Muck Rack's State of PR Report for 2019, plenty of pros use Slack or the lookalike platform Microsoft Teams.
How do you set boundaries for your messaging and productivity tools—or is Slack taking over your life?
Let us know your thoughts with the hashtag #MorningScoop.
McDonald's launches anti-harassment training for employees
Following employee complaints of sexual harassment, the fast-food chain said its franchisees will provide training to combat bullying and harassment in the workplace.
The Chicago-based company said today that its franchisees have committed to provide the training — a combination of online work and in-person discussions — to 850,000 employees. Beginning in October, it will educate workers about harassment and bullying, tell them how to report it, teach them ways to diffuse situations with customers or co-workers and discuss what bystanders can do.
The October training will be offered to locations within the United States, though McDonald's said it could be introduced globally.
Markets Insider reported:
"There is a deeply important conversation around safe and respectful workplaces in communities throughout the U.S. and around the world," said Chris Kempczinski, President of McDonald's USA. "Together with our franchisees, we have a responsibility to take action on this issue and are committed to promoting positive change. These actions are one more step we are taking to raise awareness at all levels of McDonald's that will transfer both inside and outside the workplace."
Why it matters: Employees are crucial to organizations' success, so don't relegate staff engagement or workplace culture goals to the bottom of your task list. Instead, ensure you're providing a space in which your team members feel welcome and can be heard. Implement their feedback in future strategies, and ensure not only workplace safety, but also that your employees understand your organization's vision and mission.
Related reading:
---
SOCIAL BUZZ
 If you've run out of ideas for how to crowdsource content and boost social media engagement, you might let your hashtag go to the dogs—literally.
Cottonelle partnered with Instagram influencer Topher Brophy and his dog Rosenberg to promote its "Cleanest in Show" contest on Instagram and Twitter with the hashtag #TPDogDay:
Share a photo of your dog looking their very best and they could be crowned "Cleanest in Show"! Be sure to tag us and use #TPDogDay and #Contest for a chance to win a year-supply of Cottonelle® products! Rules: https://t.co/oq2cWMqCsy pic.twitter.com/VGAXS6u7r5

— Cottonelle (@cottonelle) August 23, 2019
Cottonelle and Brophy crowned a Pomeranian named Muggles the winner, though there were many honorable mentions:
When you're this clean, you're ready to take on the world. The "Cleanest in Show" award for #TPDogDay and National Toilet Paper Day was awarded by @topherbrophy to none other than Muggles the Pomeranian! Congratulations to this dapper dude! pic.twitter.com/M7rzEVXvgK

— Cottonelle (@cottonelle) August 27, 2019
Marley sure knows how to stay clean after a long day on the boat!! Good thing that toilet paper was clean while he was smelling it 😂🐶 #TPDogDay #Contest @cottonelle #westaycleanwithcottonelle pic.twitter.com/9FGWILvLhf

— Kelsey McShane (@KelseyAMcShane) August 24, 2019
The contest highlights how you can persuade consumers to share content promoting your product, as long as you play on something they love (in this case, their four-legged friends).
Uber's messaging efforts offer little ROI
 Since ousting its co-founder and former chief executive, Travis Kalanick, Uber has been trying desperately to restore relationships and repair its reputation. Though Uber has spent $500 million over the previous year toward this aim, The Washington Post reported there's been almost no improvement.
Uber's metrics, based on a mixture of internal tracking tools and external polling firms, have recently placed brand sentiment near the same lows measured in the depths of its crisis, according to multiple people familiar with Uber's market research data who spoke on the condition of anonymity because they weren't authorized to discuss it publicly. The company obsesses over those metrics, the people said, because it closely tracks Uber giving up market share to rival Lyft.
Uber's continued reputation woes are probably the reason it cut 400 employees from its marketing team in July, handing the company's former chief marketing officer role to its senior vice president of communications and public policy, Jill Hazelbaker.
Why it matters: If anyone in your organization needs a reminder of how crucial risk and reputation management are, post this adage on colleagues' desks: "An ounce of prevention is worth a pound of cure."
Avoiding a PR crisis is far more cost-effective (not to mention easier) than trying to regain stakeholder trust and polish a tarnished reputation. Even the most outstanding crisis responses are useless if employed too late.
The Washington Post reported:
Uber's attempt to revamp its image following a crisis shows the potential limits of a company's ability to win back consumers — no matter how much money it spends. It joins other companies that have struggled with varying success to restore their brands, including United Airlines after a passenger was forcibly removed from a flight, Chipotle after a food poisoning outbreak and Samsung after faulty batteries began exploding in its Galaxy Note 7 phones. Some of those have recovered better than others.
Related reading
---
WHAT YOU SAID
Yesterday we asked you why PR and publicity should be considered separate communications functions.
PR pros Danielle Ryan, Lisa Sirkin Vielee and Veronica Lawrance agreed that public relations is focused on building relationships, among other things. Check out their insights below:
I never did early in my career, but the more I learn, I think so. To me, public relations is all about establishing relationships, transparency and trust. Publicity is all about telling your stories to make people connect to your brand. #MorningScoop pic.twitter.com/0pChqBf9vj

— Danielle Ryan👩🏻‍💻 (@ryelle777) August 29, 2019
Publicity can easily morph into a "no such thing as bad news" mentality. PR is more concerned with developing positive relationships with audiences through things like media relations, reputation management, thought leadership, etc.

— Lisa Sirkin Vielee (@lisavielee) August 29, 2019
PR is about building relationships and two way symmetrical communication to change behaviors and attitudes whereas publicity is one way information. Both are useful but very different.

— Veronica Lawrance (@veemel) August 30, 2019
What would you add to these thoughts? Tweet your thoughts under the #MorningScoop hashtag to continue the conversation.
---
SOUNDING BOARD
It's a long weekend for many in the U.S., but we wanted to know how many PR pros plan to fully tune out?
Part 2: Will you be checking email? How about social media? Or will you take the weekend for a digital detox?

— PR Daily (@PRDaily) August 30, 2019
Share your plans and concerns with our hashtag #MorningScoop.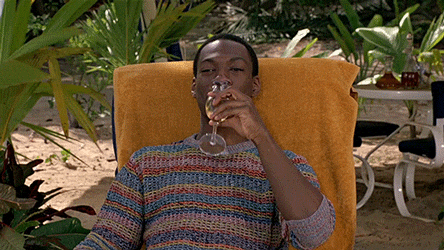 PR Daily News Feed
Sign up to receive the latest articles from PR Daily directly in your inbox.
COMMENT