Capital One's data-breach muddle, Uber cuts 400 marketers, and brands tout chicken wings
Under Armor chief stands for Baltimore, flawed career advice, and younger consumers grow skeptical of tech companies.
Good morning, PR pros:
Organizational psychologist Adam Grant asked Twitter users for the worst career advice they ever got:
What's the worst career advice you've ever received?

Mine:
(1) Don't waste your time helping others
(2) Drop 90% of your projects, because you can only do one at a time
(3) Don't write a book

— Adam Grant (@AdamMGrant) July 13, 2019
Many people weighed in—and even Monica Lewinsky jumped into the conversation with a self-depreciating joke:
an internship at the white house will be amazing on your resume. 😳

— Monica Lewinsky (@MonicaLewinsky) July 14, 2019
What awful professional advice have you received? Tell us under the hashtag #MorningScoop.
Here are today's top stories:
Capital One data breach affects 106M  
A Seattle-based hacker stole 100 million U.S. Capital One customers' personal data—and an additional 6 million Canadian customers' information. The company issued a statement saying it was "unlikely" that the data was shared online to commit fraud.
If you want to learn more about the Capital One cyber incident, please visit https://t.co/bIZD0VBMSk

— Capital One (@AskCapitalOne) July 30, 2019
Capital One's chief also issued a mea culpa:
"While I am grateful that the perpetrator has been caught, I am deeply sorry for what has happened," said Richard D. Fairbank, Chairman and CEO. "I sincerely apologize for the understandable worry this incident must be causing those affected and I am committed to making it right."
Why you should care: Be quick, honest and upfront in your crisis response. Though Capital One's statement was swift, consumers ridiculed this PR copy gem:
If you want to learn more about the Capital One cyber incident, please visit https://t.co/bIZD0VBMSk

— Capital One (@AskCapitalOne) July 30, 2019
No social security numbers were compromised… Other than 140,000 customers' social security numbers? Who wrote that?

— Tom Hochleutner (@Thochleutner) July 30, 2019
Related reading:
---
MEASURED THOUGHTS
As security breaches and user data scandals become more frequent, younger consumers' trust is waning.
FleishmanHillard reported that although 82% of consumers in the United States generally trust technology companies, younger consumers are growing increasingly more skeptical: More than a quarter (26%) of Gen Z and 22% of millennials said they have less trust in these companies.
Read more of the report's findings here.
Uber cuts 400 from its marketing team
On Monday, the ride-hailing startup laid off a third of its marketing team. Uber has nearly 25,000 employees worldwide, with more than 1,200 on its marketing team, pre-layoffs. Last month, Uber let go of its chief marketing officer, Rebecca Messina, and eliminated her role.
Why it matters: As more marketing positions are cut, PR pros must fill the void. Uber's CMO role fell under the role of its senior vice president of communications and public policy, Jill Hazelbaker.
PR pros will have to slim down their organizations and ensure campaigns and strategies are effective. The New York Times reported this about Uber's internal memo to marketing staff:
… Ms. Hazelbaker said the 400 layoffs were taking place because the team had grown bloated and decision-making was unclear. The marketing team's organizational charts ran to more than 388 pages, she said.
Related reading:
---
SOCIAL BUZZ
Monday was #NationalChickenWingDay. Naturally, marketers joined in the wingding, jumping at the chance to get saucy. Some gave away freebies and donations, others asked questions, and the rest blatantly promoted:
5 reasons to get wings tomorrow.
1. Free wings
2. Free wings
3. Free wings
4. Free wings
5. Free wings #NationalChickenWingDay
🍗🍗🍗🍗🍗🍗🍗🍗🍗

— Wingstop 🍗 (@wingstop) July 29, 2019
July 29th is National Chicken Wing Day soooooooooo we're giving you more wings! And for every offer redemption, we'll give $1 to Wingstop charities up to $100,000! #NationalChickenWingDay #25DaysOfFlavor pic.twitter.com/buGZzXWyOr

— Wingstop 🍗 (@wingstop) July 25, 2019
Happy #NationalChickenWingDay! To celebrate, we are settling the debate. Favorite for team flats and retweet for team drums! pic.twitter.com/plYCBbyOLK

— Tops Markets (@TopsMarkets) July 29, 2019
Hot Wing Summer 😎 #NationalChickenWingDay pic.twitter.com/Cl6UNso8Kc

— Pizza Hut (@pizzahut) July 29, 2019
Even entertainment brand managers hopped aboard the wing express, showcasing scenes with chicken wings:
Happy #NationalChickenWingDay from us and Tilda Swinton in Suspiria. pic.twitter.com/GM66dTictA

— Amazon Prime Video US (@PrimeVideo) July 29, 2019
Get the Slut Sauce out, folks. Happy #NationalChickenWingDay! pic.twitter.com/O41SNPWkI6

— Brooklyn Nine-Nine (@nbcbrooklyn99) July 29, 2019
Under Armour chief responds to Baltimore brouhaha
The company's chief executive, Kevin Plank, defended the city following President Donald Trump's criticism of the "disgusting, rat and rodent infested" city. Trump included the remarks in his attack on Rep. Elijah Cummings, whose district includes more than half the city.
Plank didn't call out Trump, but instead posted to his personal Instagram account a year-old video that Under Armour used in its "We Will" campaign, which aimed to make the company more engaged with Baltimore's residents.
Why it matters: You take a risk when you take a stand on political issues, so ensure your message fits your organization's values and is both focused and on brand. Even Plank's hashtags are powerful, yet non-inflammatory—with a splash of brand voice: #WeWill #StandforBaltimore #hometownproud #410 #teamua
Related reading:
---
FROM OUR EXPERTS
What are the specific metrics you should measure to evaluate your PR campaigns? PR Daily Editor Ted Kitterman spoke with Chad Latz from BCW and Gini Dietrich from Spin Sucks about the indicators that should matter for communicators.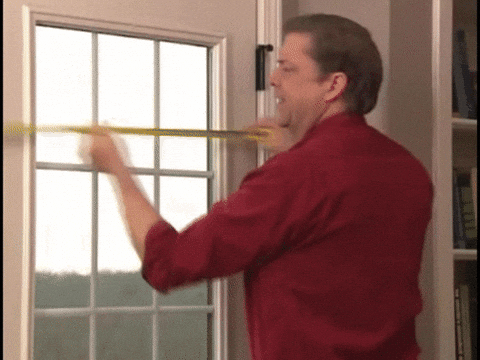 ---
SOUNDING BOARD
Are brand tweets for national "holidays" such as "Chicken Wing Day" a good opportunity for engagement, or a tired social media marketing tactic we should retire?
Hey social media pros, marketers and PR mavens: Should brands take part in national "holidays" on Twitter and other social media platforms? #MorningScoop

— Beki Winchel (@bekiweki) July 30, 2019
Take our poll, and share your thoughts on Twitter: @bekiweki. Don't forget the hashtag #MorningScoop.
(image via)
PR Daily News Feed
Sign up to receive the latest articles from PR Daily directly in your inbox.
COMMENT