Carl's Jr. jettisons 'sex sells' ads, Hyatt eliminates travel-size toiletries, and Microsoft's diversity and inclusion report
Also: Juul to lay off 650 workers by year-end, Google will label slow-loading websites, Facebook offers payment feature, and the top PR and marketing trends for 2020.
Good morning, PR pros:
Don't expect to see swimsuits in Carl's Jr. next commercial: The fast-food chain is ditching the "sex sells" adage, along with the scantily clad models that have spiked conversation and controversy. Chad Crawford, chief brands officer of the chain's parent company, CKE, told The New York Times that its "plan moving forward is really about how to keep food at the center of what we're doing."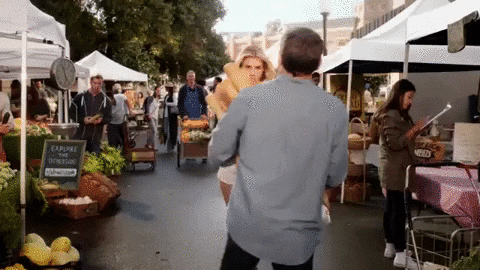 Though Carl's Jr. tried to move on from its racy past with a "food, not boobs" ad in 2017 featuring Carl Hardee Sr. and his millennial son (who took the blame for the past ads), the schtick didn't work. Now, it's hoping a serious change of heart and brand image will help appeal to consumers conscious of brand values—and spare the company any potential backlash.
What do you think of the chain's new direction? Share with us your thoughts under the #MorningScoop hashtag.
Here are today's top stories:
Hyatt to eliminate travel-size toiletries
Beginning in June 2021, the hotel chain will stop giving guests small plastic containers of shampoo, conditioner, lotion and body wash, in favor of providing large, multi-use containers in its 900 hotels worldwide. Hyatt is also offering bottled water "only by request" and increasing the number of water stations in its lobbies to cut down on single-use plastic waste.
Why it matters: Similar to other purpose-driven initiatives such as corporate social responsibility campaigns and diversity and inclusion goals, sustainability efforts are no longer a "nice to have" element of communications. Instead, more and more organizations are being pushed to adopt these initiatives to stay competitive and attract both consumers and future employees. Ensure your efforts align with the rest of your brand's mission and voice to avoid appearing inauthentic and pandering for praise.
---
FROM THE EXPERTS
Along with finishing out the year's tasks, responsibilities and holiday campaigns, many PR and marketing pros are looking at the top strategies that will shape their efforts in 2020. Check out the top 5 emerging trends in the year to come by Serendipit Consulting's president of public relations, Melissa DiGianfilippo, and its president of marketing, Alexis Krisay.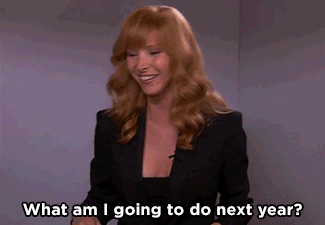 ---
MEASURED THOUGHTS
Microsoft published its report card on diversity and inclusion efforts for 2019, and the numbers reveal it has made incremental gains but still has a long way to go before achieving "parity."
The company touted the gains it made in growing roles held by women across a wide range of job titles and service areas.
Microsoft doesn't just count heads. It also asks employees how they feel about inclusion and acceptance at work.  Microsoft says the large majority of employees are pleased with the company's efforts.
Our FY19 survey results indicate that 88% of employees agree that they experience these positive aspects of inclusion at Microsoft. Hearing from employees on topics like inclusion is a core component of employee listening at Microsoft. We are committed to using these data to better understand the perspectives of those who were not part of the 88% and help inform whether our efforts are having the intended impacts for our communities.
Are you brave enough to share your diversity and inclusion report card? Talking about how you are diversifying your workforce and improving the lives of employees could lead to media relations wins and will foster a feeling of trust with stakeholders.
Juul to lay off 650 employees
The upcoming job cuts, which will happen by year-end, represent roughly 16% of the e-cigarette company's workforce. That's just over the estimate reported by The Wall Street Journal in October. Juul is also cutting its marketing and government affairs budgets to save nearly $1 billion.
Why you should care:  Though Juul is looking to repair its reputation, its current target audience comprises regulators and lawmakers, not consumers. With the Trump administration preparing to announce a plan to remove e-cigarette flavors from the market, and with several ongoing federal investigations into Juul's practices, the company must appear contrite to continue doing business. The moves highlight a cautionary tale of reactive versus proactive crisis communications, however: Don't wait until you're forced to act to make necessary changes. Your reputation might never recover.
---
SOCIAL BUZZ
Google is testing a loading screen that informs Chrome users whether a website is fast or slow. The team told The Verge that the labels mark the "quality of experiences" for consumers—which should already be your focus.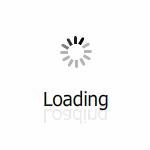 If your organization is still struggling with its website presence, perhaps Facebook's new payments system can help. Facebook Pay is rolling out to users in the United States and is available on Facebook and its Messages app, and it will extend to Instagram and WhatsApp as well. Organizations can use the feature for donations and for Marketplace listings, but additional features geared toward marketers will probably come soon.
---
WHAT YOU SAID
We asked how you would advise responding to California's data privacy law, and nearly half (46%) said to wait for federal laws and regulations before changing your data collection strategies. Thirty-one percent said to pay attention as each state makes changes, and 15% said to stop collecting data altogether.
How should you organization respond to California's data privacy law? #MorningScoop.

— PR Daily (@PRDaily) November 12, 2019
If your organization has a presence in Europe or attracts a global audience, you've already had to adjust data collection methods for GDPR. However, if you think that law doesn't affect your organization, think again: As more consumers grow concerned about how their data is used, you can expect additional rules and regulations. Get ahead of the curve by adjusting before it becomes a necessity.
---
SOUNDING BOARD
Recently, an Arby's franchisee issued an apology after a notice was posted on the location's door saying only "well-behaved" children were welcome inside.
Parent questions sign about unruly children at Arby's https://t.co/HZfbHiRBgz #10TV pic.twitter.com/6qx8cpPSVT

— 10TV.com (@10TV) November 11, 2019
The sign has sparked an intense debate online. How do you weigh in on the move—and the subsequent mea culpa?
An Arby's location recently sparked controversy over a sign that stated only "well-behaved" children were welcome inside. What's your PR take on messages such as this?

Weigh in below and share your thoughts under #MorningScoop, and we'll share in tomorrow's roundup.

— PR Daily (@PRDaily) November 13, 2019
Share your thoughts with the hashtag #MorningScoop.
PR Daily News Feed
Sign up to receive the latest articles from PR Daily directly in your inbox.
COMMENT
One Response to "Carl's Jr. jettisons 'sex sells' ads, Hyatt eliminates travel-size toiletries, and Microsoft's diversity and inclusion report"
Ronald N. Levy

says:

Do you remember the PR hit J&J suffered when someone poisoned packages of Tylenol? And the devastating effect on Dominican Republic tourism when some people may have been poisoned by liquor in DR hotel bars? Or what happened to Chipotle sales and stock price after poisoning scares?

So now Hyatt is "saving" the tiny cost of bottled water but risking that some nut may poison one of the water dispensers in the lobby? Is this prudent economy or PR stupidity?

How much can those little bottles of water cost compared to how much guests pay Hyatt? Or compared to how much Hyatt loses in business and market value if there is poisoning. . .or suspected poisoning. . .or a guest whose lawyer says "we were poisoned horribly, you knew it could happen, internal memos SHOW you knew, we almost died, God knows how many other Hyatt guests were poisoned, so pay us the $100 million plus we deserve or we sue and go to the media."