Chiefs step down at LinkedIn and others, Twitter drops the 'users' label, and Ancestry lays off 6% of its workforce
Also: TV to see more Reddit content, Lego's lofty sustainability goal, make your voice heard in our readership survey, and more.
By 2030, Lego aims to make all of its bricks from sustainable materials, such as sugar cane and wood.
Niels B. Christiansen, the company's chief executive, wrote in a LinkedIn post that inventing the solution "is incredibly difficult and will take time." However, the announcement has already generated kudos for the effort.
Here are today's top stories:
Chief departures at LinkedIn, Credit Suisse and Aurora Cannabis
The three companies are losing their chief executives, for reasons as vastly different as their business lines.
Credit Suisse Group AG's former chief, Tidjane Thiam, resigned after taking the fall for a surveillance scandal involving the investment bank's chief of operations and head of security, who later stepped down. Thiam will be replaced by Thomas Gottstein.
In a press release, Thiam said:
I had no knowledge of the observation of two former colleagues. It undoubtedly disturbed Credit Suisse and caused anxiety and hurt. I regret that this happened and it should never have taken place.
Aurora Cannabis' former chief, Terry Booth, stepped down in a restructuring effort that will involve laying off hundreds of employees. The company's executive chairman, Michael Singer, will be the interim chief.
Aurora Cannabis, a Canadian cannabis company that invested heavily in global expansion, announced late Thursday a comprehensive "reset" of the firm that included the resignation of CEO Terry Booth, the elimination of about 500 jobs, a drastic scale-back of expenses, and a narrowed focus on core markets.
Jeff Weiner, chief executive for LinkedIn, is also stepping down after 11 years of running the social media platform, but the decision comes on his own terms. The company's global head of product, Ryan Roslansky, will take the chief executive reins June 1 as Weiner becomes the executive chairman.
In a LinkedIn post, Weiner wrote:
While I've been thinking about the timing of this transition for some time, over the last year or so, several factors converged that led me to conclude now is the right time to make this change. For starters, our business has never been better, our culture has never been stronger, and our future has never been clearer. Additionally, my passion for initiatives beyond my day-to-day role as CEO has continued to grow. Most importantly, after working with Ryan for nearly two decades, spanning two companies and countless roles, it's become clear to me that going forward, his vision, drive and passion are exactly what the role requires.
Why it matters: Though a planned and prepared exit of a chief executive is much easier to handle than sudden departures, leadership changes require well-crafted crisis responses and careful PR considerations. As much as you can, prepare to respond to unexpected executive resignations as well as those months in the making. It will enable you to focus more on the rest of your crisis response and reputation management efforts.
---
MEASURED THOUGHTS
Twitter is no longer calling its members "users," in an effort to "make Twitter a happier, cuddlier place to be," Engadget reported. The social media platform recently reported that its "Monetizable Daily Active Usage" had grown from 126 million in 2019 to its current 152 million.
Twitter also said tweets that violate its policies were down 27%, but Engadget reported that much of that credit should be given to the machine-learning tools that remove the offending tweets before users people file reports.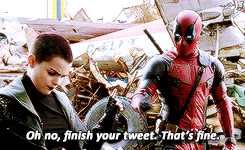 Ancestry lays off 6% of employees
After 23andMe laid off roughly 100 employees, main competitor Ancestry is cutting 6% of its workforce.
In a blog post titled, "Our path forward," the company's president and chief executive, Margo Georgiadis, wrote:
At the same time, over the last 18 months, we have seen a slowdown in consumer demand across the entire DNA category. The DNA market is at an inflection point now that most early adopters have entered the category. Future growth will require a continued focus on building consumer trust and innovative new offerings that deliver even greater value to people. Ancestry is well positioned to lead that innovation to inspire additional discoveries in both Family History and Health.

Today we made targeted changes to better position our business to these marketplace realities. These are difficult decisions and impact 6 percent of our workforce. Any changes that affect our people are made with the utmost care. We've done so in service to sharpening our focus and investment on our core Family History business and the long-term opportunity with AncestryHealth™.
Why you should care: It's not just retail and fast-food chains that are struggling to keep up with current trends and consumers' changing behaviors. Even organizations that offer new solutions and products must anticipate consumers' needs and wants and innovate if they want to thrive. Ancestry's announcement also carries a lesson about delivering bad news: It will lead headlines, no matter how much corporate-speak you use or how deeply in the announcement you bury it. (Ancestry let the ax fall after three lengthy paragraphs.) Hopefully, Ancestry's employees didn't discover the news that way.
---
SOCIAL BUZZ
You might soon see Reddit posts pop up on TV news programs. The social media platform is partnering with Tagboard to enable broadcast networks to display "Ask Me Anything" overviews and other popular threads. The NFL Network and local TV broadcast company Tegna have introduced Reddit content to their programs.
[Reddit], now visited by 430 million people monthly, is often home to breaking news and interesting stories, but hadn't yet offered a way for this content to be easily sourced and shared with broadcasters. Tagboard's solutions allow clients to search across social media, curate content, then use its tools to help design and produce their stories.
Many reporters already use Reddit to source story ideas, but PR and marketing pros should use caution when seeking engagement on the platform. Redditers don't respond kindly to advertising gimmicks.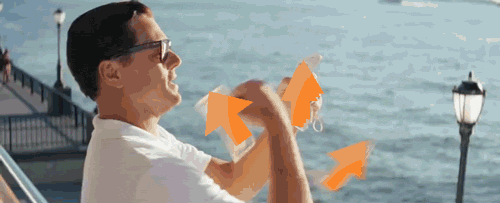 ---
TAKE OUR SURVEY
We've launched a readership survey to learn more about our audience, and we want to hear from you.
Please take five minutes to let us know about your content preferences and needs, and we will enter you in a drawing to win one of three $100 Visa gift cards.
Readers who complete the survey will also get a discount code to receive $150 off a Ragan conference in 2020.
---
WHAT YOU SAID
We asked how important it is for communicators and PR pros to develop a "personal brand."
Many said this work can help you in career but that it's not a make-or-break proposition:
How important is it for PR pros to have their own personal brand? Share your thoughts with our hashtag #MorningScoop.

— PR Daily (@PRDaily) February 6, 2020
However, almost no one believes the effort isn't worth the time. If you are a PR pro looking to get ahead in your career, developing that personal brand might be your ticket to more responsibility and industry accolades.
---
SOUNDING BOARD
When you are asked to fill out surveys or offer feedback to your leaders at work, how open and honest are you?
Also, do you think internal surveys can extract the truth and help engage employees?
How honest are you in answering questions in your organization's internal surveys? Do you worry about reprisals and hold information back? Do you feel safe to offer feedback? Share your thoughts with our hashtag #MorningScoop.

— PR Daily (@PRDaily) February 7, 2020
Share your thoughts with our hashtag #MorningScoop.
PR Daily News Feed
Sign up to receive the latest articles from PR Daily directly in your inbox.
COMMENT
One Response to "Chiefs step down at LinkedIn and others, Twitter drops the 'users' label, and Ancestry lays off 6% of its workforce"
Ronald N. Levy

says:

What a classy way to give up being the top link in Linkedin's chain of command. Weiner is a mench!

He's only 49 and sales are up 24% in the past year so it almost surely wasn't a push. But being president isn't really the TOP job since Linkedin is part of Microsoft.

Weiner has been reporting to the conglom's top guru, Satya Nadella who is only 52 and hugely successful at making Microsoft hugely successful. So Weiner probably doesn't aspire to have his head in the clouds. But it may be hard for one so successful to report to someone else.

Look at t he PR challenge Weiner faces at home if his wife feels that since he's no longer president, he should start spending more time on helping around the house.