Coca-Cola revives the CMO role, Goldman Sachs vows eco-friendly investment, and Starbucks apologizes to law enforcement (again)
Also: Why B2B companies must invest in CSR, how much customers will pay for shipping, tips for getting your CV past the robots, the top content channel for 2020, and more.
Good morning, PR pros:
Coca-Cola is reprising the chief marketing officer, a role the company hasn't had since 2017.
In a trendsetting move two years ago, the company didn't find a successor when the previous CMO retired. That had many asking what the future was for the CMO, and for communications more broadly, as top communicators have been responsible for much more than ad placements and marketing messages.
Now Coca-Cola is reinstituting the role, to be filled by long-time exec Manolo Arroyo.
"We know consumer needs are changing faster and faster, and it is critical for the company to be agile in how it responds and adapts," stated Coca-Cola CEO James Quincey. "Manolo's dual leadership over operations and marketing is a new structure for us, and we anticipate that it will evolve in the months ahead. Manolo's focus will range from developing work that can be used around the globe to supporting local campaigns."
How are you structuring the leadership of your communications operations? Does your PR and communications team report to the CMO, or to another officer?
Share your thoughts with our hashtag #MorningScoop.
Here are today's top stories:
Goldman Sachs pledges more sustainable investments
The bank is heralding a push to finance more projects that increase sustainability and support environmentally friendly operations. It rolled out the announcement in a blog post titled Sustainable Finance.
The bank promised to bring financial backing to projects that focus on nine areas it has identified around the environment and "inclusive growth," including:
Clean energy
Sustainable transport
Accessible and innovative health care
Accessible education
Why it matters: Organizations that plan on abiding by principles and living their purpose must consider the full scale of the requisite effort. It is not enough to offer platitudes on issues like climate change or fighting poverty when activists and concerned citizens are keenly attuned to the news cycle and carefully watching for hypocrisy. Make sure your organization stands behind its community commitments, and consider the scale necessary to break through on these stories.
---
MEASURED THOUGHTS
How important is free shipping to your customers? This study from Clutch reveals that even modest shipping costs can have a dramatic impact on purchase intent.
What are your favored tactics for helping customers overcome dissatisfaction with shipping costs? Share your thoughts with our hashtag #MorningScoop.
---
FROM THE EXPERTS
It is crucial for all kinds of businesses to engage in corporate social responsibility, not just organizations that interact directly with consumers. Brodeur Partners' Scott Beaudoin shares tips and examples of how any company can make a positive impact in the community and move the needle on things like sustainability and diversity and inclusion.
Learn how you can position your organization as a leader on social issues by reading the full piece.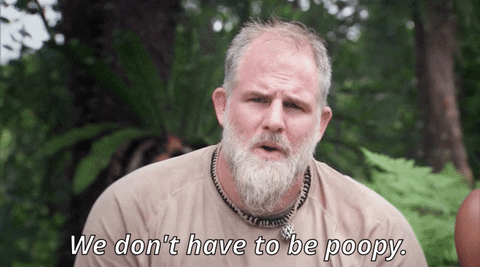 Starbucks apologizes for rancor with law enforcement
Another Starbucks location has made national news for refusing to offer service to law enforcement officers after sheriff's deputies in Riverside, California, said they were ignored and derided. It was third time in several months that such an incident has occurred.
"We are deeply sorry and reached out to apologize directly to them," the spokesman said. "We take full responsibility for any intentional or unintentional disrespect shown to law enforcement on whom we depend every day to keep our stores and communities safe."

"No customer, in or out of uniform, should ever have that experience at a Starbucks," the spokesman also said.

Starbucks said it has launched an investigation and the employees who were on duty that evening will not be scheduled to work while it is conducted.
What you should know: Starbucks has become a political cauldron amid the cultural strife deriving from lack of trust in public institutions, including police. The image crisis can be traced to incidents last year when police were called to remove black customers, triggering a response that closed stores nationwide for diversity and sensitivity training. With a third incident in the last few months involving the police, Starbucks needs to have a conversation with stakeholders about its relationship with law enforcement officers and consider how it can defuse tensions to avoid more negative press stories.
---
THE JOB HUNT
For many job seekers in the current marketplace, the first reader of your CV will be a robot.
With services like ZipRecruiter and in-house algorithms doing more and more to source candidates for positions, it is important for your résumé to be readable by artificial intelligence. However, some old-school tactics still work. For example, making inroads with people already working for your target organization can enhance your job search.
An article in The Wall Street Journal offers tips on how to get around the robot gatekeepers that oversee many recruiting efforts in the modern era.
Top tips include:
Network to build contacts inside your target company.
Use a text-based app like Word for your application, instead of a PDF.
Use keywords form the job posting on your CV.
List job titles in a way that shows increasing responsibility and status.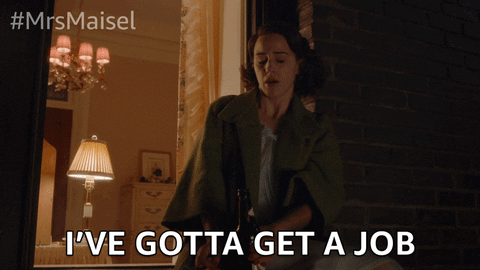 Subscription model takes hold at Coca-Cola, Lime
More companies are turning to the subscription model to find recurring revenue and engage fans of their product. One recent addition might surprise you: Coca-Cola.
The beverage company is launching The Insiders Club, a membership that costs $10 per month or $50 for six months; members will get exclusive tastes of new products shipped to their doors. The offering sold out in in under three hours.
Scooter company Lime is also looking to build a subscriber base. The company is launching subscriptions for users to the tune of $4.99 per week. The company says the subscription pays for itself over the course of five rides, as the average unlock fee is about $1.
Why it matters: Subscriptions can be handy tools for building relationships with consumers, as well as finding recurring revenue to appease your organization's bean counters. As a communicator, think about how you can bring value to a membership program with outreach, content and programming that will make participants feel like an important part of your brand community. The membership fee, and other financial benefits, might be a way for you to sell the effort to your fiscally conservative leaders.
---
WHAT YOU SAID
We asked what your most important content channel would be for 2020, and most of you said the No. 1 option is your blog or website.
What's the most important content channel for your organization in 2020? Share your thoughts for our #MorningScoop

— PR Daily (@PRDaily) December 16, 2019
Of the social media platforms, Facebook is most popular at 27%.
---
SOUNDING BOARD
With the return of Coca-Cola's CMO, we want to know to whom communicators are reporting these days. Do you report to a CCO, or the CEO, or are you under the marketing teams' auspices? Share answers with our hashtag #MorningScoop.
Communicators: Where do you report in your organization? Share your answers with our hashtag #MorningScoop.

— PR Daily (@PRDaily) December 17, 2019
PR Daily News Feed
Sign up to receive the latest articles from PR Daily directly in your inbox.
COMMENT