COVID-19: What's changed (and has not) about internal communication
Everything might seem upside down, but it's still safe to focus on clarity, transparency, brevity and consistency.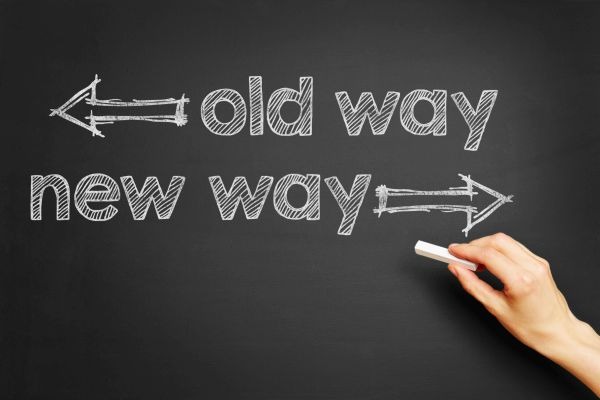 Millions around the world remain under shelter-in-place restrictions in a desperate bid to stop the spread of COVID-19.
As a result, our world of work has been turned upside down. More people than ever are working from home, which is profoundly altering the business landscape for communication professionals and the audiences with whom we communicate. But some things have remained the same.
Here are the trends we're seeing:
What's changed
The extraordinary crisis and pace of change as it continues to evolve has pushed many communication professionals into reactive mode. The amount of "change content" and the speed at which we have been delivering it is incredible. COVID-19-related updates take precedence with news about supply chain issues, working remotely, safety protocols, confirmed COVID-19 cases, paused and discontinued services, leave and benefits, new processes and policies, furloughs and layoffs and changes to expect upon returning to the workplace.
Routines are drastically different, including everything from where, when and how we work to what tools we use to communicate. What's working for your organization: Microsoft Teams, Cisco Webex, Google Hangouts, Meet, Slack or Skype for Business?
Trusted information sources now include the Centers for Disease Control and Prevention, World Health Organization, National Institutes of Health, John Hopkins University and state and local health officials. Many of us have never had to tap these sources before this crisis.
Messages are filled with concern, empathy, sensitivity and humanity. Leaders who clearly demonstrate an ability to step into someone else's shoes, be aware of the team members' feelings and understand their needs are more respected and do a better job at maintaining morale and productivity.
Our relationship with voice and video calls. Face-to-face meetings, brainstorming sessions, team-building and training events, interviews and negotiations now take place by phone or virtually. This may raise awareness about how best to engage introverts and extroverts moving forward, as well as pros and cons of digital communication tools.
Vocabulary such as personal protective equipment (PPE), working from home (WFH), quarantine, shelter in place and social distancing are now part of our everyday language.
Reliance on managers by leadership, human resources and communicators is more important than ever when it comes to internal outreach—even if they have had limited or no experience keeping a remote team engaged. What tools are you providing your managers to help them meet these higher expectations?
What's not changed
The need to understand the range of emotions people experience during crisis or change. Is your communication considering the fact that people process change in different ways at different times?
Communication efforts still must add value to your organization. Is your communication keeping employees feeling connected and still part of the team? Is your communication linked to new performance goals? How are you keeping a pulse on the organization and measuring the success of your communication efforts?
Transparency, frequency and consistency remain the key to successful communication, crisis or no crisis. When did your COVID-19 communication begin? Has your leadership openly admitted not having all the answers? How often are your leaders communicating? Are the C-suite and middle managers on the same page?
Receivers of our messages still hold all the power during a crisis. Employees either decide to read or delete your message, and it's up to them whether they act or ignore protocols or suggestions. What are you doing to combat the fact that in high-stress situations, people typically don't retain as much as 80% of the information being shared with them?
Employee desire to know the "why" behind decisions. Do your communications answer the "why" questions?
The need for short, clear and easily digestible messages. Employees are dealing with information overload and distractions. Are your communications lengthy, clunky and dense, or short and scannable? Do you present clear calls to action?
Strategies and tools for building trust, connecting the dots and creating structure. Do your communications provide encouragement, hope, support and the recognition needed today? Do your employees believe that your organization is responding appropriately, working through a comprehensive response plan, one that they trust will ensure their health and safety upon returning to the office?
As the COVID-19 pandemic continues to evolve, remember that many of the key strategic communication planning concepts you have relied on pre-COVID-19 still hold true today. You will stand out and add more value with sound advice, new knowledge and your long-standing communication expertise.
Julie Baron is an affiliate consultant with Ragan Consulting Group. Contact Kristin Hart at kristin.hart@raganconsulting.com to learn more about RCG.
COMMENT