Digital advertisers seek transparency, Facebook fights content ruling, and PR faces a gender trust gap
Also: Twitter's pushback on Trump's copyright infringement, Google's new shopping tools, when to find a partner for a PR stunt, and more.
Good morning, PR pros:
When sharing your message online, it's crucial to consider copyright.
For President Donald Trump, a miscalculation resulted in his tweet being struck down by Twitter's content moderators.
He tweeted a short video yesterday which used a Nickelback video to push his theory of the case against impeachment. The politics aside, this tweet reveals a more universal problem regarding the use of internet meme culture to share important messages.
Go to the tweet this morning, and you will find a note from Twitter saying the copyright holder has asked for the content to be taken down.
This isn't the first time the president has run afoul of copyright on Twitter. Warner Bros. took action earlier this year when a Trump tweet featured part of the soundtrack from "The Dark Knight Rises."
Remember that cultural items like films, art, music and more are copyrighted by the creator, or the company who owns the rights—including memes. If you are concerned about your work running into the digital firewall that is copyright law, pay for the rights or use something with a creative commons license.
Here are today's top stories:
Ad group seeks to clean up digital ad market
Though influencer ad fraud has gotten plenty of attention, there's a lot of waste and fraud in all digital advertising. Google and Facebook, which dominate the digital ad landscape, don't let the public peek behind the curtain of their ad schemes, leading publishers to decry the system as inefficient and expensive.
Now a group of companies—comprising ad tech firms, ad agencies and publishers—is trying to clean things up.
On Wednesday, the companies called for more visibility into where each dollar is spent in the online advertising supply chain. They committed to standards and practices for sharing data on fees and authenticating content, and urged others to move in the same direction.
Why it matters: Being able to reach audiences online is only becoming more important, but the tactics available to communicators have become sullied by questions about data misuse, transparency and authenticity. To get the return on investment that you want, it is crucial to advocate against bad practices that undermine trust.
For ads to work, they have to be less irksome overall to consumers.
Related reading:
---
MEASURED THOUGHTS
According to Edelman's 2019 Trust Barometer, there is a pronounced gap between men and women when it comes to trust.
For organizations that want to take action, how can the business community start to address this gap? In her analysis, Edelman's Lisa Kimmel writes:
Organizations must start by understanding where they are in the journey to gender equity, and build from there. Ask your teams: is our own house in order? Are we doing the hard work to get the basics — policies, processes and communication — right? How can we create behavioral change and build a culture of inclusivity that transcends any one policy?
How are you addressing the gender trust gap? Share your thoughts with the hashtag #MorningScoop.
Google challenges Amazon, Pinterest with 'Google Shopping'
The search giant wants a bigger share of online shopping, so it has launched a commerce platform. It will enable users to set price tracking, shop both online and locally, and search for inspiration using integration with Google Lens. By taking a photo or using an online photo as your starting point, Google can source stylings and uses for the product from around the web.
What you should know: Google wants its product to challenge Pinterest, which is also investing in image recognition technology, and Amazon, which has cornered much of the online shopping market with its Prime, two-day shipping offer. Without the ability to offer Prime, Google might not catch on.
However, you should still consider how your products can be found by Google's algorithm and invest in visual content that will help Google and the next iteration of image recognition software find your products and suggest them to new customers.
Related reading:
---
TACTICALLY SPEAKING
Sometimes an unlikely partnership can result in headlines and social media buzz.
That's what happened when Yuengling and Hershey's partnered to create a chocolate beer that quickly drew attention far and wide.
The beer will be available by mid-October as a draft beer in restaurants and bars in Connecticut, Delaware, Indiana, Kentucky, Maryland, Massachusetts, New Jersey, New York, Ohio, Rhode Island, Virginia, Washington, D.C., and West Virginia. Yuengling vice president Jen Yuengling tells USA Today that they're excited, in part, because Hershey's is another "iconic, Pennsylvania-based brand that shares the same values as we do."
When looking to make a splash, try finding a partner who can help shoulder costs and offer a unique angle for reporters to write about.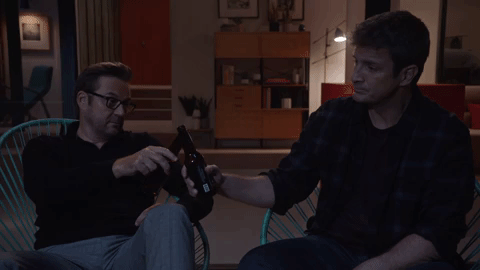 Facebook slams EU ruling on limiting content
A European court has ruled that a single country can force Facebook and other internet platforms to remove content and limit its reach. The landmark ruling is likely to force Facebook to use filters and other tech that critics say will limit free speech on its platform.
The company is protesting the ruling as the world grapples with how to police and enforce limits on online speech.
"This judgment raises critical questions around freedom of expression and the role that internet companies should play in monitoring, interpreting and removing speech that might be illegal in any particular country," the company said in a statement.

"It undermines the longstanding principle that one country does not have the right to impose its laws on speech on another country. It also opens the door to obligations being imposed on internet companies to proactively monitor content and then interpret if it is 'equivalent' to content that has been found to be illegal."
Why it matters: Even if you lose a court battle, that doesn't mean you should abandon your message. In Facebook's case, the company still has other countries to convince that it should be allowed to police content on its own platform. However, the company should realize that its current efforts haven't won over the skeptics, and that the scandals of recent years have weakened the company's ability to sway consumers to its way of thinking.
Related reading:
---
WHAT YOU SAID
We asked if you were planning on expanding your team for 2020, and the biggest response was yes. Big growth seems to be on the horizon for several PR teams, which is good news for practitioners.
Will you hire new team members in the next year? Share your predictions for our #morningscoop.

— PR Daily (@PRDaily) October 2, 2019
---
SOUNDING BOARD
How are you planning to tackle the gender trust gap that has been shown by Edelman's Trust Barometer and the Plank Center's Report Card for 2019?
Share your thoughts with the hashtag #MorningScoop.
How can PR pros address the gender trust gap that keeps showing up in reports like Edelman's Trust Barometer? Share your ideas with the hashtag #MorningScoop.

— PR Daily (@PRDaily) October 3, 2019
PR Daily News Feed
Sign up to receive the latest articles from PR Daily directly in your inbox.
COMMENT