Disney, Salesforce and Mastercard chiefs exit; Jif and Giphy partner to end the 'GIF' debate; and Walmart merges e-commerce and traditional teams
Also: Webinars elevate marketing campaigns, music industry revenue skyrockets via streaming, Shamrock Shake marks 50 years, and more.
Good morning, PR pros:
 If you'd like to start a heated office debate, ask your colleagues how they pronounce "GIF."
Though some contend that the soft "g" pronunciation—as in giraffe—is the way to go (including GIFs' inventor, Steve Wilhite), others argue that it should be said with a hard "g"—as in gopher—because the acronym stands for "Graphic Interchange Format."
Hoping to end the arguments, The J.M. Smucker Co. partnered with Giphy to release limited-edition jars of Jif peanut butter that proclaim "GIF" is to be pronounced with the hard "g":
If you've ever called a GIF a JIF…we forgive you!!!!

…but, so it never happens again, we've made some GIFs (and a collectible jar) with @JIF to clear things up
#JIFvsGIF

➡️https://t.co/oaWr8yTdVN pic.twitter.com/HTyl9McPpa

— GIPHY (@GIPHY) February 25, 2020
hey @jif, we're so glad this case is finally closed!!! 🥜 #JIFvsGIF pic.twitter.com/XgkdZp9wrN

— GIPHY (@GIPHY) February 25, 2020
The jars quickly sold out on Amazon, prompting Jif to release another 500:
Due to an overwhelming response on our @GIPHY x Jif Limited Edition Jars, we will have a limited selection of 500 jars that'll be available tmrw after noon EST. We'll send a tweet when they're in stock, but be quick, they'll go faster than you can pronounce a Hard G. #JIFvsGIF pic.twitter.com/tMJO0SLGJf

— Jif® Peanut Butter (@Jif) February 25, 2020
The companies are welcoming conversation under the #JIFvsGIF hashtag and also offered several GIFs you can use to troll your co-workers.
Here are today's top stories:
Disney, Salesforce and Mastercard chiefs step down
The Walt Disney Co.'s chief executive, Bob Iger, announced Tuesday that, effective immediately, he would step down to take the company's executive chairman position. Bob Chapek becomes Disney's new chief executive, and Iger will remain chairman until the end of 2021, when he will retire.
Iger's departure comes after 15 years, during which the company acquired Pixar Animation Studios and Twenty-First Century Fox, as well as the rights to Marvel and Star Wars films; launched its Disneyland Shanghai theme park; and debuted its streaming service, Disney+.
In a press release, Iger said:
With the successful launch of Disney's direct-to-consumer businesses and the integration of Twenty-First Century Fox well underway, I believe this is the optimal time to transition to a new CEO.
Salesforce's co-chief executive, Keith Block, announced his resignation on Tuesday as well. He'll leave Marc Benioff to lead that company as sole chief.
"It's been my greatest honor to lead the team with Marc that has more than quadrupled Salesforce from $4 billion of revenue when I joined in 2013 to over $17 billion last year," Block was quoted as saying in the statement. "… After a fantastic run I am ready for my next chapter and will stay close to the company as an advisor. Being side-by-side with Marc has been amazing and I'm forever grateful for our friendship and proud of the trajectory the company is on."
Mastercard's president and chief executive, Ajay Banga, will pass the baton to the company's chief product officer, Michael Miebach, CNBC reported. The change will happen Jan. 1, 2021.
CNBC reported:
"When I joined I told everybody that I'd give it a 10-year crack. This is the 11th year and so it's fine," said Banga, joined by Miebach, in a "Mad Money" interview with Jim Cramer. "Knowing when to step aside is as important as knowing when to drive."
Why it matters: All three executive departures were planned, but any time a leader decides it's time to hand over the reins, communicators should prepare change responses as well as offering employee communications throughout the transition.
---
MEASURED THOUGHTS
ON24's 2019 Webinar Benchmarks Report highlights the importance of virtual training within PR and marketing campaigns, with 95% of respondents saying webinars "represent a key part" of marketing efforts. That's partially because webinars can be easy and cost-effective to conduct, but also because they bring a plethora of benefits.
Seventy-six percent of communicators use webinars to gather leads, and almost as many (75%) use them to further their organization's brand. Others use them to scale marketing campaigns (69%), appear more professional (58%) and reach targeted audiences (49%).
 If you're looking to add webinars to your mix, schedule them in the middle of the week. Besides the weekend, Fridays are the least popular day for virtual training. However, 28% voted for Thursdays as the most effective, followed by Wednesdays (27%) and Tuesdays (24%).
ON24 also suggests you "measure your marketing webinars beyond numbers of leads," and "don't forget about looking at drop-off points and attendee feedback." These tips can help you more clearly define and achieve your goals.
---
TACTICALLY SPEAKING
McDonald's is celebrating 50 years of its beloved Shamrock Shake with an eBay auction offering one consumer the chance to own an 18-karat gold cup appraised at $90,000. It's bedazzled with 100 yellow diamonds and 50 emeralds and white diamonds:
The auction ends March 6; proceeds will go to Ronald McDonald House Charities.
Walmart to merge traditional and e-commerce teams
 The chain will combine its traditional retail buyers and its e-commerce team of buyers as it aims to focus on online sales. Walmart said job cuts were "not the intent" of the change.
The restructuring of the buyer teams was first reported by The Wall Street Journal. The Journal, citing people familiar with the matter, said that Walmart is combining the two groups to decrease conflicts over the pricing of products online and in-store.

"Our customers see one Walmart, and they expect the same low prices and seamless experience no matter how they choose to shop with us," company spokesman Kevin Gardner said in an email. "Today we are making changes that put the customer at the center of how we buy and sell merchandise."
Why it's important: Many retail chains have struggled to embrace the growing move toward e-commerce, with some declaring bankruptcy. Walmart's decision is a smart step to ensure its brick-and-mortar efforts align with its e-commerce growth and that one can boost the other. Consider ways you can connect teams with similar aims, so you can streamline campaigns and more effectively achieve your goals.
---
TAKE OUR SURVEY
 What's the career path of a social media communicator?
Ragan Communications and PR Daily, in partnership with the Institute for Public Relations and the University of Florida, will deliver the answer through the inaugural Social Media Career Survey. You can participate by sharing your views about social media's function and future.
Click here to take the survey, which closes March 6. To thank you for participating, we'll send you the full findings and enter you in a drawing to win one of three $50 gift cards. We'll also announce the findings this spring, with a sneak peek at our Social Media Conference at Disney World, March 11-13.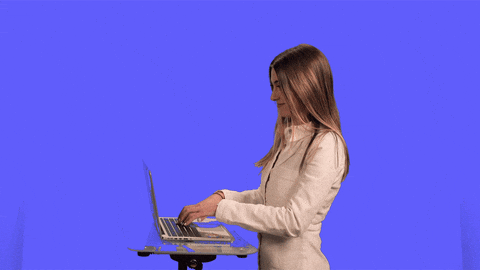 Streaming tops music industry revenue
 The Recording Industry Association of America reported that its recorded-music sales rose 13% in 2019, making $11.1 billion—mostly thanks to streaming services. Streaming accounts for 80% of last year's total revenue, which reached the industry's highest point in more than a decade.
The Wall Street Journal reported:
The immense growth comes primarily from Americans opting to pay a monthly fee for unlimited access to vast catalogs of music on services such as those offered by Spotify Technology SA, SPOT +0.81% Apple Inc. and Amazon.com Inc. Subscriptions topped 60 million in 2019, with revenue up 25% to $6.8 billion, as paid services added more than one million new customers a month.

Revenue from ad-supported on-demand streaming services such as Alphabet Inc.'s GOOG +0.65% YouTube and Spotify's free tier, meanwhile, grew 20% year-over-year to $908 million.

Americans streamed more than 1.5 trillion songs in 2019.
Why you should care: Regardless of your industry, the digital media landscape has shifted consumers' listening, reading, watching and purchasing behaviors. Use technology and digital media channels (including social media platforms) to better interact with your target audience as well as to tailor information and offerings more effectively.
---
WHAT YOU SAID
 We asked how long you prefer virtual training sessions to last, and 60% of you said an hour hits the spot. About a third (32%) said keeping things short and sweet (under 30 minutes) is best:
What's your ideal length for virtual training sessions?

Share your thoughts on webinars and webcasts below and under the hashtag #MorningScoop.

— PR Daily (@PRDaily) February 25, 2020
Your answers align with ON24's 2019 Webinar Benchmarks Report, which listed the average viewing time as just under an hour. Most webinar creators in continuing education (88%) set their virtual lessons to run between 30 and 60 minutes.
---
SOUNDING BOARD
 Is it a good idea to get creative with job titles? How do you feel when someone introduces him- or herself as a "brand ninja"? Is it better to just call yourself an "account director"?
Do you think organizations should embrace creative job titles or stick with traditional, less-flashy job descriptions? Share your thoughts for our #MorningScoop.

— PR Daily (@PRDaily) February 26, 2020
Share your thoughts with our latest poll or tweet us @PRDaily with the hashtag #MorningScoop.
PR Daily News Feed
Sign up to receive the latest articles from PR Daily directly in your inbox.
COMMENT