Disney says older movies have 'outdated cultural norms,' Facebook axes 5.4B fake accounts, and Michigan workers sue McDonald's over 'toxic culture'
Also: Marketers puzzle over which tactics yield peak ROI, Hostess debuts Twinkies cereal, and a solo PR practitioner shares a peek behind the curtain.
Good morning, PR pros:
Since Disney+ launched on Tuesday, the streaming service has eclipsed 10 million members—and is receiving kudos from many.  Others, though, have criticized a message shown before a few classic films, such as "Peter Pan" and "Dumbo," warning viewers that the upcoming film is shown in its original state and might "contain outdated cultural norms."
The decision to attach this message to some animated films was met with both praise from people who viewed it as an accountability measure and criticism from those who thought its wording was dismissive. The mixed response, experts say, highlights the fact that Disney only has begun to take responsibility for the problematic representations.
The situation epitomizes the pressure organizations face as they look to distance themselves from either past missteps or a less-than-savory brand image that's no longer up to snuff in today's call-out culture.
Share with us your thoughts under the #MorningScoop hashtag.
Here are today's top stories:
Facebook excises 5.4 billion fake accounts
The social media platform has removed 5.4 billion accounts from its site, but it's likely that millions more remain. In 2018, Facebook removed 3.3 billion fake accounts. Some analysts point to the increase as a stumbling block heading into the 2020 election, but Facebook chief Mark Zuckerberg told reporters the higher number signals that the platform is taking seriously the issue of spreading false information.
Why it matters: Fake news isn't just Facebook's problem. As consumers face more misinformation along with the slew of content and branded messages cluttering the digital media landscape, trust will continue to decline. Moreover, PR pros have a responsibility to help audiences be savvy news consumers. Consider what's at stake here.
---
A DAY IN THE PR LIFE
PR Daily's Ted Kitterman recently published a look into the workday of Michelle Garrett, owner of Garrett Public Relations. Though as a solo practitioner she doesn't experience the same day as an agency or in-house communications pro, the volume of caffeine necessary to complete her tasks is roughly the same. Check out her insights here.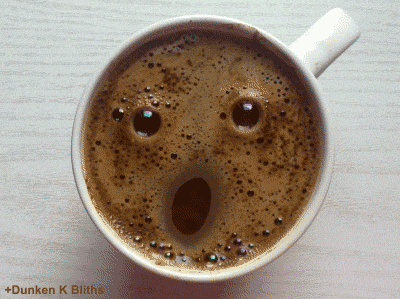 ---
MEASURED THOUGHTS
According to a new study from CallRail, marketers see the biggest threat to their efforts as having poor insights into which tactics are most successful. Better audience insights would basically solve all the problems—but marketers say the biggest detriment is not knowing which tactics are working.
When attributing your messaging campaigns, it's important to provide a complete map of all the possible touchpoints your organization has with a consumer. With many consumers still expecting to interact with organizations via phone, it's important to account for that contact in your attribution model.
How do you track interactions on the phone with your sales team or other externally facing parts of your organization?
McDonald's facing lawsuits claiming sexual harassment
The fast-food chain was sued Tuesday by Michigan workers alleging that sexual harassment has been allowed to continue unchecked because it has no policies or manager training to prevent it. Though 95% of McDonald's locations are franchises, the lawsuit accuses its corporate headquarters of enabling the culture to continue and pointed to the firing of former chief Steve Easterbrook, after he admitted to having an improper relationship with an employee.
Tuesday's lawsuit by former McDonald's employee Jenna Ries points to Easterbrook's firing to allege that McDonald's as a corporation "creates and permits a toxic work culture from the very top."
Why you should care: A toxic workplace culture can decrease retention and hurt talent recruitment, but it also can give your external reputation a black eye. In August, the fast-food chain's corporate head announced new restaurant training to "support a professional safe and respectful workplace," but it appears that at least some franchises are struggling to implement the guidelines.
---
TACTICALLY SPEAKING
Hostess and Post Consumer Brands have partnered to milk the iconic Twinkie brand, turning the guilty-pleasure pastry into a breakfast cereal:
Twinkies Cereal Will Soon Be in Grocery Stores Nationwide https://t.co/opzglSDXRx

— People (@people) November 13, 2019
The offering, which will be available in certain locations in December, has received mixed reactions on Twitter so far—though in a press release, a Post brand manager remained upbeat:
"In developing a cereal version of the iconic Twinkies, our top priority was focused on delivering the great Twinkies flavor in each bite," said Josh Jans, Brand Manager of Cereal Partnerships at Post Consumer Brands. "Knowing that taste remains the No. 1 purchase driver of cereal, we conducted multiple consumer tests, and the new Twinkies Cereal delivered. We think fans will find that it not only tastes great with milk but also outside the bowl."
---
WHAT YOU SAID
We asked you to weigh in on the backlash after an Arby's location displayed a sign saying only "well-behaved" children were welcome inside.
Parent questions sign about unruly children at Arby's https://t.co/HZfbHiRBgz #10TV pic.twitter.com/6qx8cpPSVT

— 10TV.com (@10TV) November 11, 2019
An Arby's location recently sparked controversy over a sign that stated only "well-behaved" children were welcome inside. What's your PR take on messages such as this?

Weigh in below and share your thoughts under #MorningScoop, and we'll share in tomorrow's roundup.

— PR Daily (@PRDaily) November 13, 2019
Though 57% of you said the note was ill-advised and bad for branding, 41% said some controversy is OK.
Jeff Cherry, an empathetic business owner and entrepreneur, posted similar (though perhaps more tactfully worded) sentiments:
I agree with them completely. There is a lack of parenting today. Have had kids damage items in my store numerous times. We put up a sign no one under 18 without constant adult supervision.

— Jeff Cherry (@JeffACherry) November 13, 2019
The question follows: How much controversy is too much, especially when bluntly addressing a problem?
---
SOUNDING BOARD
PR pros are constantly in transit, but many stay armed with their essential work tools. Besides your smartphone and laptop, what's the most important on-the-go tool or resource?
Besides your smartphone and laptop, what's your most important on-the-go PR tool or resource?

Weigh in below and add what we missed under the #MorningScoop hashtag. We'll share in tomorrow's roundup!

— PR Daily (@PRDaily) November 14, 2019
Share your thoughts, along with anything we missed, with the hashtag #MorningScoop.
PR Daily News Feed
Sign up to receive the latest articles from PR Daily directly in your inbox.
COMMENT