Facebook CEO admits mistakes were made, offers next steps
Mark Zuckerberg posts a timeline of the events involving the breach of users' information and its exploitation by Cambridge Analytica. He says, 'We have a responsibility to protect your data.'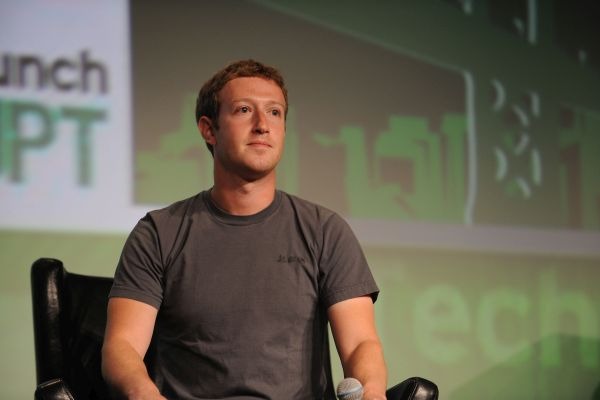 Facebook's founder and CEO has broken his silence over the scandal roiling his company.
As he usually does, he shared his thoughts via his Facebook account.
I want to share an update on the Cambridge Analytica situation — including the steps we've already taken and our next steps to address this important issue.

We have a responsibility to protect your data, and if we can't then we don't deserve to serve you.
He attempted to reframe the story, offering a timeline:
In 2007, we launched the Facebook Platform with the vision that more apps should be social. […]

In 2013, a Cambridge University researcher named Aleksandr Kogan created a personality quiz app. It was installed by around 300,000 people who shared their data as well as some of their friends' data. Given the way our platform worked at the time this meant Kogan was able to access tens of millions of their friends' data.

In 2014, to prevent abusive apps, we announced that we were changing the entire platform to dramatically limit the data apps could access. Most importantly, apps like Kogan's could no longer ask for data about a person's friends unless their friends had also authorized the app. […]

In 2015, we learned from journalists at The Guardian that Kogan had shared data from his app with Cambridge Analytica. It is against our policies for developers to share data without people's consent, so we immediately banned Kogan's app from our platform, and demanded that Kogan and Cambridge Analytica formally certify that they had deleted all improperly acquired data. They provided these certifications.

Last week, we learned from The Guardian, The New York Times and Channel 4 that Cambridge Analytica may not have deleted the data as they had certified. We immediately banned them from using any of our services. Cambridge Analytica claims they have already deleted the data and has agreed to a forensic audit by a firm we hired to confirm this. We're also working with regulators as they investigate what happened.
Although Facebook had quibbled over the word "breach," with a lawyer affirming that the data loss was not a "data breach" a la Equifax, Zuckerberg was unafraid to use the word.
He wrote:
This was a breach of trust between Kogan, Cambridge Analytica and Facebook. But it was also a breach of trust between Facebook and the people who share their data with us and expect us to protect it. We need to fix that.
Zuckerberg outlined what actions Facebook would take to restore consumer trust and to right what he clearly acknowledged had been wrong.
He wrote:
In this case, we already took the most important steps a few years ago in 2014 to prevent bad actors from accessing people's information in this way. But there's more we need to do and I'll outline those steps here:

First, we will investigate all apps that had access to large amounts of information before we changed our platform to dramatically reduce data access in 2014, and we will conduct a full audit of any app with suspicious activity. […]

Second, we will restrict developers' data access even further to prevent other kinds of abuse. […]

Third, we want to make sure you understand which apps you've allowed to access your data. In the next month, we will show everyone a tool at the top of your News Feed with the apps you've used and an easy way to revoke those apps' permissions to your data.
Zuckerberg concluded by affirming that the buck stops with him—and that he accepts full responsibility for his creation.
I started Facebook, and at the end of the day I'm responsible for what happens on our platform. I'm serious about doing what it takes to protect our community. While this specific issue involving Cambridge Analytica should no longer happen with new apps today, that doesn't change what happened in the past. We will learn from this experience to secure our platform further and make our community safer for everyone going forward.
Some mused that Zuckerberg's lengthy post, though providing him absolute control over his message, might not reach as many users as another channel would.
Sandy Lish, principal and co-founder of Castle Group, says the text-only message makes Zuckerberg seem aloof.
She writes:
Will the average person read [his whole post]? No. In lieu of making himself available for interviews, Zuckerberg should have accompanied this with a brief video statement that focuses on making a human connection, the essential factual elements and an apology. Hiding behind a screen is impersonal and can create a disconnect to users.
Lish says this is an important opportunity for Zuckerberg to rebuild trust with Facebook's users.
"Take a stand," she says. "Take a lead on this issue, and show how this will never happen again. Mark Zuckerberg did just that in his statement and showed leadership and responsibility, yet this should have been made public when it happened in 2015. The tech industry needs to collaboratively come together to take measured steps to create a set of compliances to protect users in the future."
However, Lish says Zuckerberg has one more chance with his appearance tonight on CNN. She says he must "reassure the public in a genuine way, reiterating what happened and why he didn't say anything in 2015."
What do you think of Zuckerberg's statement, PR Daily readers?
(Image via)
COMMENT