Facebook considers removing 'likes,' Whataburger responds to viral rodent video, and Bugatti sets a record and then shifts gears
Also: Hurricane Dorian looms off the East Coast, Popeyes becomes dangerously popular, and the U.K. pound drops over uncertain messaging.
Good morning PR pros:
Hurricane Dorian has weakened slightly but continues to threaten the Eastern Seaboard.
Communicators have been working hard to impress audiences with the scope of the danger and the damage already caused to the Bahamas and other islands.
"We are in the midst of a historic tragedy in parts of the northern Bahamas," Prime Minister Hubert A. Minnis said at a news conference late Monday afternoon. "Our mission and focus now is search, rescue and recovery. I ask for your prayers for those in affected areas and for our first responders."
Businesses also are adjusting, with airlines canceling flights and Disney Parks closing down for safety. One customer affected by the storm was YouTube influencer Chad Alan—and Disney enjoyed the fruits of his outreach.
The Times continued:
…Mr. Alan made a cozy, Disney-themed backup plan. He plans to invite over friends who are also visiting the park, order food, and watch Disney movies all day.

Mr. Alan and his mother have been documenting their trip — and Mr. Alan's toy purchases — on his YouTube channel, which has more than 785,000 subscribers.
Remember that your audiences are getting their information from all kinds of places. Would a partnership with some influencers help spread the word in a crisis? Either way, expect that influential people will be watching your response and mistakes will get magnified to devoted audiences.
How are you talking to audiences about Hurricane Dorian? Share with us with the hashtag #MorningScoop.
Here are todays' top stories:
Bugatti breaks land speed record
The automaker famous for chasing speed broke the 300 mph barrier with its latest car, the Bugatti Chiron. The automaker says that with this victory it will change its focus—but it declined to mention what that focus will be.
It wrote in its press release:
"Bugatti has once again shown what it's capable of. With this new record of the Chiron we enter again uncharted territory. Never before has a series manufacturer reached this high speed," says Stephan Winkelmann, President of Bugatti. "Our goal was to be the first manufacturer ever to reach the magic 300-mile-per-hour mark. We have now achieved this – making ourselves, the entire team and myself, incredibly proud." With this new world record, Bugatti will also withdraw from the competition to produce the fastest serial production cars. "We have shown several times that we build the fastest cars in the world. In future we will focus on other areas," says Winkelmann.
Why it matters: When announcing your latest achievements, start laying the groundwork for your next challenge. For a brand obsessed with speed, a few more specifics might have helped set the stage for a more compelling story. However, Bugatti can be forgiven for basking in the glow of its monumental achievement a little longer.
Related reading:
---
MEASURED THOUGHTS
The British pound has dropped to its lowest number since 2016 over Brexit concerns after Prime Minister Boris Johnson threatened a snap election if he doesn't get his way. Johnson advocates the "No Deal" Brexit which would leave the U.K. without a trade deal with Europe, deeply disrupting the British economy.
The drop is a reminder of how posturing and a media circus have a very real cost in dollars—or, in this case, pounds sterling.
Facebook considers removing 'likes'
The social media company has previewed this change on Instagram, but it hasn't revealed the results of the trial nor made the new system live for Facebook users—yet.
The news was scooped by tech researchers, before the historically secretive company was ready to announce it.
Reverse engineering master Jane Manchun Wong spotted Facebook prototyping the hidden Like counts in its Android app. When we asked Facebook, the company confirmed to TechCrunch that it's considering testing removal of Like counts. However it's not live for users yet. Facebook declined to share results from the Instagram Like hiding tests, its exact motives, or any schedule for starting testing. If it does decide to go ahead with a test, Facebook would likely do so gradually and pull back if it significantly hurts usage or ad revenue.
Impress the boss: Take a long look at what metrics you use to gauge your messages' efficacy. If the social media giants are skeptical about "likes," what other numbers and interactions might you use to assess the value of your efforts? Remember to prioritize engagement over reach and impressions, metrics that don't offer much value to modern PR pros.
Related reading:
---
SOCIAL BUZZ
Popeyes' new chicken sandwich is so popular that some customers are desperate for a taste.
How desperate? A Houston location was held up at gunpoint, with the assailants demanding the sandwich. The employees locked themselves inside the store and called the police.
They skipped the register, didn't ask for access to the safe and didn't want anything belonging to staff or customers.

A strong arm robbery… over a chicken sandwich. https://t.co/WtKFV3b31J

— Ryan Sloane (@RyanFSloane) September 3, 2019
This isn't the kind of virality Popeyes was looking for when it pushed to make a splash with its sandwich in the fried chicken wars of 2019. The incident reminds marketers and PR pros to think about all the possible ramifications of their marketing messages and campaigns—and to polish that crisis communications plan before launching any activation.
---
FROM OUR EXPERTS
PR pros know it is all too easy to grab the public spotlight for the wrong reasons. Shirley Powell was part of the 2007 Boston bomb scare that was precipitated by a brand activation that wasn't understood by the locals. Read more about how she and her team responded in her column.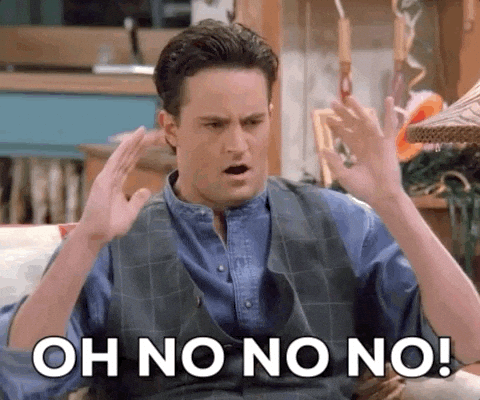 Whataburger removes Facebook apology after viral rodent video
The burger chain took to Facebook to apologize after a video of a mouse leaping into a Texas-location's deep-fat fryer got more than 2 million views on the social media platform. However, the company later deleted the post—perhaps to disengage from online trolls.
In a Facebook post that has since been deleted, the restaurant also insisted that this location has never had problems like this before:

We addressed this situation as quickly as possible, reinforcing procedures with our Family Members. While we'll continue to be very diligent, it's important to know there was no history of this type incident at this unit and there is no ongoing issue.

It's not clear why Whataburger's Facebook apology was removed, but it seems likely that the fast food restaurant has decided not to engage with trolls on the page. Multiple people have taken to the page to complain about rodent infestation, though it seems pretty clear that they're just trolls who have never actually visited this particular Whataburger.
What you should know: Viral videos are a part of life for most businesses, and a crisis communications plan should take into account what is now predictable online behavior. However, before you let trolls and bots push you offline, think about how you are going to get your apology in front of the audience that matters: your customers.
Think about whether your message must reach a national or international audience. With the global nature of online communication, your targeted message could have far-reaching consequences.
Related reading:
---
WHAT YOU SAID
We asked what you would do with your long weekend and whether you could stop checking those pesky inboxes. Some of you put your foot down and said you would avoid work:
#MorningScoop: During a 3-day weekend, I usually do not check work emails until the third day–just to clear out any that don't require action or thorough reading so I'm ready to rock the following morning. I will also take 24 hours off completely from social media drama. 😉 https://t.co/YRiwzGqgdN

— Tressa Robbins ✨ (@tressalynne) August 30, 2019
Other said they would indulge hobbies and take a digital detox:
Painting class 🎨🖌 And no…digital detox for me 📵 #MorningScoop pic.twitter.com/o7bJV6EAwd

— Danielle Ryan👩🏻‍💻 (@ryelle777) August 30, 2019
We hope you enjoyed it!
---
SOUNDING BOARD
With social media platforms hiding "likes," what metrics should we pay attention to? Weigh in with our Twitter poll or share your thoughts with the #MorningScoop.
With social media companies looking to hide "likes," what social media metrics should we all focus on? #MorningScoop

— PR Daily (@PRDaily) September 3, 2019
COMMENT
PR Daily News Feed
Sign up to receive the latest articles from PR Daily directly in your inbox.