Facebook unveils tools to fight fake news, Macy's to go fur-free, and Pizza Hut and Dunkin' look to vegetarian options
Also: Female businessowners face obstacles despite growing numbers, Romney ridiculed for 'Pierre Delecto' Twitter account, Uniqlo faces South Korean backlash, and more.
Good morning, PR pros:
Facebook announced more updates to defend against election interference, which include security features for the accounts of political candidates and campaign workers, along with labels for false content and publishers.
The social media platform also unveiled tools to help understand political ad spending and said it eliminated more accounts from Iran and Russia that were spreading false information.
As Facebook strives to rebuild its reputation and defend against fake news, how can you help your organizations avoid fake news crises, as well? Share your thoughts with us under the hashtag #MorningScoop.
Here are today's top stories:
Macy's and Bloomingdales to go fur-free
The retail chains' parent company, Macy's Inc., announced it will ditch fur products by 2021—which means closing 34 "Fur Vaults" at Macy's locations and 22 fur salons at Bloomingdale's. The fur-free policy was created with help from the Humane Society of the United States.
"We curate our assortment based on the wants and needs of our customers," Macy's wrote in its press release. "Our customer is migrating away from natural fur, and we are aligning with this trend."
Why it matters: More and more organizations are being pushed to elevate their efforts when it comes to environmental concerns, animal rights and other social and political issues. Though getting on board under consumer pressure is OK, launching initiatives ahead of time can help you position yourself as an industry leader and garner more respect.
Related reading:
---
MEASURED THOUGHTS
A report by Babson College and Bank of America revealed that from 2007 to 2018 women-owned organizations increased by 58%—five times the national average—and women own 12.3 million organizations that make more than $1.8 trillion in revenue each year.
However, Babson's interviews with successful women entrepreneurs also revealed that regardless of their achievements, they've had to overcome stumbling blocks because of their gender. The three main barriers are misperceptions about their leadership abilities in the markets they represent, limited network access (in comparison with their male counterparts), and obtaining capital to expand—which can affect talent recruitment and retention.
Have you found similar or parallel struggles for women in the PR industry, especially climbing the corporate ladder? Share your thoughts with us under the hashtag #MorningScoop.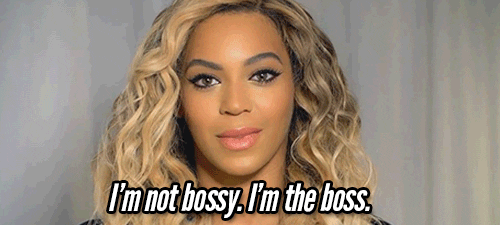 Pizza Hut tests and Dunkin' expands meatless options
 The pizza chain is dipping its toe into the alternative-meat trend with a limited-time Garden Specialty Pizza topped with MorningStar Farm's "Incogmeato" sausage. The pie is available in one Phoenix location for only a day, but Pizza Hut says it plans to experiment with more offerings in the future.
In contrast, Dunkin' is offering its "Beyond Sausage Sandwich" at its 9,000-plus U.S. locations starting Nov. 6. The sandwich consists of a vegan English muffin, an egg, cheese and Beyond Meat's plant-based sausage. "Dunkin' is the brand that democratizes trends for America, and this latest addition to our menu gives consumers more choice to meet their evolving needs," said the chain's chief, Dave Hoffmann.
Why you should care: Whether in a small, controlled test or a large rollout, find ways to embrace current consumer trends—which, for those in the food industry, include more sustainable and health-conscious options. However you approach it, ensure that your participation aligns with your organization's established offerings and brand.
Related reading:
---
SOCIAL BUZZ
Following an article about Sen. Mitt Romney in The Atlantic, Slate's Ashley Feinberg uncovered the politician's secret Twitter account, @qaws9876 (which goes by the name "Pierre Delecto"). The account, now private, had just 10 tweets (several of them being responses to criticism).
It didn't take long for Twitter users to ridicule Romney for his moniker, while others criticized the senator for using a secret account to defend against negative news coverage and to criticize President Donald Trump.
Is there a bigger dork in America than Mitt Romney? #PierreDelecto pic.twitter.com/gNlMWNetFO

— Sam Spade (@hawaii50bruh) October 22, 2019
CNN editor-at-large Chris Cillizza wrote:
On one level, "Pierre Delecto" is totally explainable by human nature. Romney knows that he looks defensive and thin-skinned if he uses his official Senate account to push back on his critics. To avoid that, he creates an alter ego that allows him to do just that. (NBA superstar Kevin Durant did the same thing, and of course don't forget President Donald Trump's pre-White House, telephone alter ego John Barron.)
Uniqlo pulls ad after backlash from South Korea
The Japanese retail chain pulled its recent commercial featuring 98-year-old fashion celebrity Iris Apfel. In the commercial, designer Kheris Rodgers asks Apfel how she used to dress as a teenager, and she responds: "Oh, my God. I can't remember that far back." However, the retailer's Korean arm used the following subtitles: "I can't remember things that happened more than 80 years ago."
That would put the moment as 1939, towards the end of Japan's brutal colonial rule over the Korean peninsula, where the period is still bitterly resented, and some South Koreans reacted furiously.
Why it matters: Though some analysts said consumer ire was "overly sensitive," the incident serves as a reminder that messages can get lost in translation—and translated messages can also swiftly deliver a PR crisis. When expanding your marketing campaigns to other countries, ensure that your messages don't inadvertently offend through language, cultural differences or historical events.
Related reading
---
WHAT YOU SAID
We asked when you're going to launch your holiday communications campaigns, and half of you said you're planning to launch soon, while 23% of you said you already launched your PR, marketing and social media efforts surrounding the holidays (and 23% said you started months ago).
When do/did you start your holiday PR, marketing and social media campaigns?

Share with us your thoughts on prepping for holiday efforts below and under the #MorningScoop hashtag.

— PR Daily (@PRDaily) October 21, 2019
For many PR and marketing pros, preparations for holiday campaigns take place long before decorations and limited-edition product debuts. Timing is especially important when pitching journalists, so discover when your targeted publications will release holiday features to increase success. For social media professionals, understanding when your targeted consumers search for holiday items and news will help you time your efforts.
---
SOUNDING BOARD
What's your preferred social media platform for networking, online interactions and building your personal brand?
What's your favorite social media platform for personal branding and networking (whether or not you share your organization's news)?

Weigh in below and tell us your personal brand strategy under the #MorningScoop hashtag!

— PR Daily (@PRDaily) October 22, 2019
Please weigh in and share your thoughts under the #MorningScoop hashtag.
PR Daily News Feed
Sign up to receive the latest articles from PR Daily directly in your inbox.
COMMENT
One Response to "Facebook unveils tools to fight fake news, Macy's to go fur-free, and Pizza Hut and Dunkin' look to vegetarian options"
Ronald N. Levy

says:

One may reason that just as it was wrong for Hitler's people to skin Jews and turn their skin into lampshades, it's wrong to skin animals and use their hides for fur.

There are bright people who believe that our having dominion over animals, like dominion over children or employees, gives us opportunity to help them but not a right to kill them. Could God's order, "thou shalt not kill," mean not to kill animals?

I eat meat, my wife doesn't, but I used to smoke, I've known people who use drugs, and I doubt that everything we enjoy doing is okay. I'd prefer buying from Macy's and companies that help protect our environment and from companies that sponsor a half million dollar anti-cancer research project at Lymphoma Research Foundation.

Some people could see wearing furs or building income even by killing
as a sign of success. But I like the Shelley poem about Ozymandeus which is on Google: a traveler who had been to a desert land tells of having seen, half buried in the sand, the broken statue of a former ruler. Words on the pedestal say "Look upon my works ye mighty and despair," but around that wreckage, the endless sands stretch far away.

Good for Macy's. Companies known for doing good tend to do better than companies that aren't. There comes a time in the lives of many companies, perhaps most, when the public in effect asks: "Why should we give a damn about you?" PR reality: managements tend to survive better and make more money if they have a good answer.