Goldman Sachs' Apple Card statement falls flat, brands turn to stories to mark Veterans Day, and 72% of millennials and Gen Z follow influencers
Also: Cision executive's light-bulb moment on metrics, Dallas Cowboys win warm and furry social media love, and Kaiser Permanente strike takes a hiatus due to CEO's death.
Good morning, PR pros:
The Dallas Cowboys lost to the Minnesota Vikings on Sunday, but the franchise won social media users' attention and affection after cleverly inserting a black cat into its starting lineup tweet. The "MVP Rally Cat" was a reference to a feisty feline that delayed its Nov. 4 game against the New York Giants.
Tonight's #DallasCowboys starters… *wait for it#SNF | #MINvsDAL pic.twitter.com/P001S9Yumh

— Dallas Cowboys (@dallascowboys) November 11, 2019
The move highlights the benefit of using humor to share an inside joke with your fans. Doing so can strengthen the relationship and give online followers another reason to engage with you. Share with us your thoughts under the #MorningScoop hashtag.
Here are today's top stories:
Goldman Sachs criticized for Apple Card statement
Backlash is growing and negative headlines are mounting after Basecamp founder and CEO David Heinemeier Hansson accused the Apple Card algorithm of being sexist in determining credit scores and limits—something to which Apple co-founder Steve Wozniak agreed.
Though Apple has remained silent amid the criticism, its banking partner, Goldman Sachs, invited additional backlash after it issued the following statement:
We wanted to address some recent questions regarding the #AppleCard credit decision process. pic.twitter.com/TNZJTUZv36

— GS Bank Support (@gsbanksupport) November 11, 2019
Why it matters: Social media has considerably shortened the crisis response window, but a quick response time won't help if your statement is a standard corporate template that misses addressing the issue and what you'll do to fix the problem. Nowhere in Goldman Sachs' statement is anything about an algorithm—and critics have aimed their ire at Goldman Sachs, as well as at Apple.
---
HOW WE DID IT
Measuring success is still a stumbling block for many communicators, especially when the pressure to prove results conflicts with evaluating what works and what must change. Mark Weiner, chief insights officer at Cision, shared his PR research "woke" moment and how it helped him and his team uncover how to show the ROI of PR efforts while improving PR performance. Read about the moment that sparked the executive audit.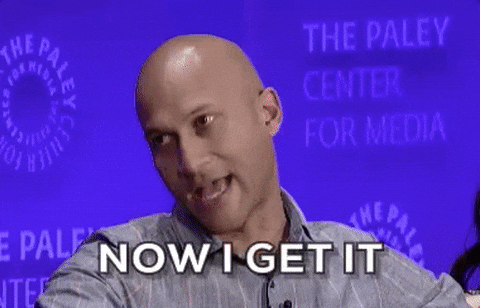 ---
MEASURED THOUGHTS
Morning Consult's new influencer report revealed that 72% of millennial and Gen Z consumers follow online influencers—which explains why working with them is a growing marketing trend. However, you should look beyond follower numbers and dig into the other reasons influencers attract dedicated fans.
Influencers' authenticity is crucial for 58% of respondents, followed by an engaging or funny personality (53%). Only 10% listed large followings, others in their network following an influencer, and physical attractiveness as very important qualities for influential social media users and content creators.
Health care union postpones strike in light of Kaiser Permanente CEO's death
 On Sunday, the chairman and chief executive of Kaiser Permanente, Bernard Tyson, died unexpectedly in his sleep. He was 60 years old.
As tributes poured in from many health care executives and politicians, the National Union of Healthcare Workers suspended a five-day strike in California by 4,000 "psychologists, mental health therapists and other medical professionals" employed by Kaiser Permanente.
After learning of Bernard Tyson's passing, Kaiser mental health clinicians postponed their five-day statewide strike set to begin Monday. For more details: https://t.co/Jo755YqEBH pic.twitter.com/snmBip3YrH

— National Union of Healthcare Workers (@NUHW) November 11, 2019
A portion of the union's statement read:
 "We offer our condolences to Bernard's family, friends and colleagues," NUHW President Sal Rosselli said. "Our members dedicate their lives to helping people through tragedy and trauma, and they understood that a strike would not be appropriate during this period of mourning and reflection."
Why you should care: You don't have to comment on every tragedy, death or crisis, nor should you halt your efforts after each. Instead, consider the event through the lens your organization's audience and reputation, and make thoughtful decisions based on the scope of the tragedy. NUHW made the appropriate decision to halt its protest, and Roselli's statement speaks perfectly to that matter.
Brand managers highlight stories for Veterans Day
Many organizations are posting across social media platforms about Veterans Day, and several are offering free or discounted items to those that have served. In this sea of messages and discounts, brand managers from Starbucks, the U.S. Navy, University of Tennessee Knoxville and the Smithsonian's National Museum of African American History and Culture are standing out by sharing stories from employees, members and more:
Veterans know the power of community.

For veteran and customer Vic, skydiving is a great way to help deal with his post-traumatic stress. He shared his story with baristas from his favorite Starbucks and now they're jumping with him. #VeteransDay pic.twitter.com/4hJxvFDa1C

— Starbucks Coffee (@Starbucks) November 11, 2019
Happy Veterans Day! Help us celebrate and honor veterans of all branches by posting a picture of a veteran who's impacted your life–like this father/son blue-green team. We salute you all. #VeteransDay pic.twitter.com/7fGMGoBWVW

— U.S. Navy (@USNavy) November 11, 2019
Our veterans are the ultimate Volunteers. This year, more than 400 UT students are military veterans. The @UTK_VRC provides valuable resources and support to help meet the unique challenges of transitioning from military life to college life. 🇺🇸 #VeteransDay pic.twitter.com/LCpWLhIPDu

— UT Knoxville (@UTKnoxville) November 11, 2019
African American soldiers have served in every war in the US. In choosing to join the military, African Americans sought to have their service understood by the nation as a demand for liberty and citizenship. We honor your sacrifice. #VeteransDay #APeoplesJourney #ANationsStory pic.twitter.com/4bXtNNwrar

— Smithsonian NMAAHC (@NMAAHC) November 11, 2019
Why you should care: Storytelling is a PR and marketing staple for a reason: It enables you to highlight your organization and its workforce or membership without the sales pitch. Look for stories that you can use in planned situations such as national holidays, but be willing to share a story earlier if it fits into a trending conversation or event.
---
WHAT YOU SAID
We asked what you thought about messaging from Netflix saying it isn't in the "truth to power" business. The incident highlights just how hard it might be for global companies to stay true to their values.
Oregon writer Abigail Bruce shared how she sees the dilemma:
This is a very hard question. Where is the line between speaking up for your point of view / standing for your principles, and forcing others to share your viewpoint? Is it moral to require someone else, or another country, to believe as you believe and act as you act?

— Abigail Bruce (@AbbieBruce) November 8, 2019
PR pro Lyndon Johnson says Netflix was correct in its evaluation of its core business purpose:
I think it's accurate. It's in the entertainment business.

That doesn't mean that some of it's shows won't speak truth to power, but that's not a core business function or purpose IMO#MorningScoop

— LYNDON [THINK DIFFERENTLY] JOHNSON (@THINK_Lyndon) November 8, 2019
What do you think, PR Daily readers? Share your thoughts with the hashtag #MorningScoop.
---
SOUNDING BOARD
Many communicators still place a premium on person-to-person meetings and connections. However, some PR teams are offering more flexibility to attract talent in an ever-tightening labor market.
How important do you think it is for your PR team to work out of your headquarters versus remote work options?
How important do you think it is for your PR team to work out of your headquarters versus remote work options? #morningscoop

— PR Daily (@PRDaily) November 11, 2019
Share your thoughts with the hashtag #MorningScoop.
PR Daily News Feed
Sign up to receive the latest articles from PR Daily directly in your inbox.
COMMENT