Google algorithms favor original news, Popeyes' 'BYOB' invite lays an egg, Amazon crowdsourcing Alexa answers
Also: Gen Z devoted to their online platforms, social media takeaways from Toms, racist comments overshadow 'SNL' casting breakthrough, and more.
Good morning, PR pros:
Google has changed its search rankings to "better recognize original reporting, surface it more prominently in Search and ensure it stays there longer."
In a blog post, the company's vice president of Google News, Richard Gringras, wrote:
An important element of the coverage we want to provide is original reporting, an endeavor which requires significant time, effort and resources by the publisher. Some stories can also be both critically important in the impact they can have on our world and difficult to put together, requiring reporters to engage in deep investigative pursuits to dig up facts and sources.  These are among the reasons why we aim to support these industry efforts and help people get access to the most authoritative reporting.
PR pros, be on the lookout: This announcement could change both how quickly publications go live with stories and the information their reporters seek. It also could cause backlash as both news media outlets and branded publications fight to get their content seen in consumers' search results.
… Sometimes these search changes are minor, other times these announcements fundamentally change the business models of hundreds of websites. Plus, anytime a big tech company gets anywhere near the idea of ranking news these days, all hell breaks loose.
How might this affect your media relations efforts? Share your thoughts with us on Twitter: @PRDaily and under the hashtag #MorningScoop.
Here are today's top stories:
Popeyes invites customers to 'BYOB' during sandwich shortage
 The fast-food chain had a cheeky idea for customers craving its sold-out chicken sandwich: "Bring your own bun." (Spoiler alert: It's repurposing its chicken tenders.)
Try our new BYOB! It's basically The Sandwich! Only no mayo. Or pickles. And you bring your own bun… Really it's just three tenders… pic.twitter.com/9jOFyfdae4

— Popeyes Chicken (@PopeyesChicken) September 12, 2019
 "While we work to get the sandwich back in our restaurants, we wanted to offer our guests a fun way to satisfy their Popeyes sandwich cravings," said Bruno Cardinali, Popeyes' head of marketing for North America, in a statement to CNN.

Popeyes claims to have "the best fried chicken in the game" and hopes this substitute will help customers during this devastating time.
Though the joke has already earned Popeyes several headlines, Twitter users aren't laughing along with its marketing department:
we're not laughing pic.twitter.com/s1pVjx6ecE

— ashley yates (@brownblaze) September 12, 2019
Others on Twitter pointed out that Chick-fil-A is still offering its popular chicken sandwich, not jokes. Ouch.
Why you should care: When appropriate, approach unexpected PR and marketing moments with humor and creativity. Though Popeyes' hungry consumers weren't thrilled about its fowl joke, reporters clucked and ate it up. The move has enabled the chain to remain in headlines and social media conversation.
Related reading:
---
MEASURED THOUGHTS
In a national study of how younger demographics use social media, young users report constant connection on their favorite platforms.
Do these figures square with how you understand your audience to behave and interact?
To learn more about how social media has shaped Gen Z, read the full report.
Backlash over racist comments mars 'Saturday Night Live' cast announcement
NBC's long-running sketch-comedy show recently announced three new cast members, including the first full-time member of East Asian descent, Bowen Yang. The positive PR move was quickly overshadowed by a video making the rounds on Twitter that showed one of the other new cast members, Shane Gillis, using anti-Asian racial slurs.
In the clip, Gillis refers to a city's Chinatown as being "nuts" and used a derogatory word for Chinese people when he and McCusker marveled that the unidentified city allowed the building of predominantly Chinese architecture.

… Gillis said he's more annoyed by hearing an Asian trying to learn English when he's eating out than by any other "minority" playing music. He characterized that reaction as "nice racism, good racism," adding that whites would be a similar target if they were speaking English "over there," not specifying where he meant.
"A further look at his publicly posted works reveals a long history of denigrating women, Muslims and the LGBT community, among other groups," Variety reported.
So far, NBC hasn't commented on the video nor the backlash online. Gillis tweeted a non-apology on Twitter, in which he said he would be "happy to apologize to anyone who's actually offended":
— Shane Gillis (@Shanemgillis) September 13, 2019
Why it matters: Your organization's reputation can quickly risk damage by unsavory or inappropriate actions made by an employee or influencer. Make sure you vet those you partner with, whether as a full-time member of your workforce or a marketing partner. Even deleted social media posts can be dug up by internet sleuths and can wreak havoc on your branding efforts. What's not helping NBC's PR crisis: Gillis' comments were made last year.
Related reading:
---
 FROM OUR EXPERTS
Social media platforms are becoming more "pay to play," which is challenging communicators to find ways to reach their audiences online without breaking the bank. Toms' senior manager of social customer engagement, James Chong, recently shared takeaways with us for boosting online strategies with ads, no matter your budget. Read it here.
Learn more from Chong at Ragan's Brand Storytelling & Content Marketing Conference at Disneyland, Sept. 19-20. If you can't join us in person, register to virtually attend the event and glean powerful insights from Chong along with other speakers from Ben & Jerry's, PayPal, Disney Parks, Microsoft, Hilton, Visit Philadelphia and more.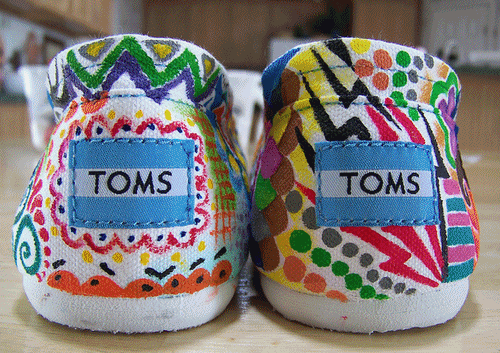 Amazon crowdsources answers for its Alexa device
 Following in the footsteps of other organizations crowdsourcing user information, Amazon is hoping to use consumers' brainpower to catch up to the competition for its virtual assistant Alexa. The company is asking users to answer questions and will provide points for answers, similar to Google Map's gamifying users' photos, reviews and other information on the app.
Alexa Answers is meant to expand the smart digital assistant's knowledge base to keep it competitive with the Google Assistant and Apple's Siri. For two years in a row, Google's assistant has easily won an 800-question test conducted by Loup Ventures, with Alexa coming in third place. It's particularly hard for Amazon to compete against Google, which can leverage years of information collected and organized for its search engine.

… But as other platforms such as Facebook, Google and Reddit have discovered, user-generated content is open to mischief and propaganda. It's easy to imagine the kinds of answers somebody might submit for questions about Donald Trump or measles vaccines, for instance.
Why it matters: Tread carefully when crowdsourcing information or asking social media users to vote on items such as product or mascot names. Many hashtags and social media campaigns have quickly handed its creators more problems than content, when users responded with jokes and snark.
Related reading
---
WHAT YOU SAID
We asked you how communicators can effectively promote diversity and inclusion within their organizations, and for 41% of you, the employees you recruit can make all the difference. Twenty-nine percent of you said talking less and listening more can also help you better understand and effect positive change within your organizations:
What's the best way for communicators to help promote diversity and inclusion in their organizations? #morningscoop #prdaily

— PR Daily (@PRDaily) September 12, 2019
Learn more about promoting diversity and inclusion in the workplace with these insights from UPS' executive communications manager, Janet Stovall.
---
SOUNDING BOARD
What are your feelings on crowdsourcing information and consumer feedback, rather than just content?
PR, marketing and social media pros: What's your attitude toward crowdsourcing information and consumer feedback? Weigh in below and share your thoughts under #MorningScoop!

— PR Daily (@PRDaily) September 13, 2019
Weigh in and share your thoughts with us under the hashtag #MorningScoop.
---
(Image via)
PR Daily News Feed
Sign up to receive the latest articles from PR Daily directly in your inbox.
COMMENT