Google co-founders step down, Riot Games pays $10M in harassment suit, and most consumers distrust organizations' data use
Also: Coalition issues a privacy framework, TikTok faces lawsuit over data collection, tips for mining great stories within your organization, and more.
Good morning, PR pros:
A coalition of trade organizations and companies called Privacy for America has announced a "comprehensive new framework" proposal for privacy legislation across the United States.
The framework includes provisions that protect "a vulnerable group of consumers over age 12 and under age 16," the option for consumers to "request access to and deletion of" any personal information organizations have gathered, requirements to make organizations' privacy policies "much easier to read and understand," and more.
.@privacy4america Advisor Stu Ingis: "This framework offers a detailed new approach with robust protections for consumers and clear penalties for companies that do not comply." Read how the coalition's new framework will change that: https://t.co/T61CUYHa58

— Privacy for America (@privacy4america) December 3, 2019
The framework underscores consumers' growing concerns over data collection and privacy, and calls are mounting for organizations to find solutions.
How do you think PR pros can help regain consumer trust and protect privacy? Share your thoughts under the #MorningScoop hashtag.
Here are today's top stories:
Google founders step down
On Tuesday, the founders of the search giant, Larry Page and Sergey Brin, announced they were leaving Google's parent company, Alphabet. Google's chief executive, Sundar Pichai, will take over as chief for both Google and Alphabet.
Page and Brin wrote in a Google blog post:
Today, in 2019, if the company was a person, it would be a young adult of 21 and it would be time to leave the roost. While it has been a tremendous privilege to be deeply involved in the day-to-day management of the company for so long, we believe it's time to assume the role of proud parents—offering advice and love, but not daily nagging!

… We've never been ones to hold on to management roles when we think there's a better way to run the company. And Alphabet and Google no longer need two CEOs and a President.
In a letter to employees, Pichai wrote:
… [In] my 15+ years with Google, the only constant I've seen is change. This process of continuous evolution — which the founders often refer to as "uncomfortably exciting" – is part of who we are.

… I want to be clear that this transition won't affect the Alphabet structure or the work we do day to day. I will continue to be very focused on Google and the deep work we're doing to push the boundaries of computing and build a more helpful Google for everyone. At the same time, I'm excited about Alphabet and its long term focus on tackling big challenges through technology.
Why it matters: Executive changes call for careful and proactive communications with a human-centered approach. That's especially important for both Google and Alphabet, which are also grappling with data privacy and employee crises as they look to maintain stakeholder trust. Though Alphabet issued a standard press release, complete with executive quotes, it's Page's and Brin's blog post as well as Pichai's letter that are included in news outlets' coverage. Their words are devoid of corporate jargon and instead relay the organizations' missions and values in personal and positive ways.
---
FROM THE EXPERTS
Brand journalism continues to rise with communicators looking to break through the noise of a crowded digital media landscape. That means PR pros, employee communications pros, corporate communicators and more must become skilled storytellers. Ragan Consulting Group's Jim Ylisela breaks down five ways you can find and tell outstanding stories from within your organization. Read more here.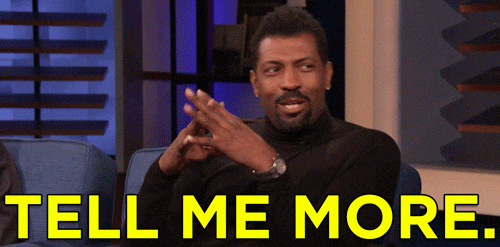 ---
MEASURED THOUGHTS
A Pew Research Center report on Americans and privacy finds that many consumers are wary of organizations using the data they collect.
Though more than half (57%) of consumers say they are "somewhat" or "very" comfortable with organizations using their personal data to hone fraud-prevention programs, nearly two-thirds (64%) say they're uncomfortable with organizations' sharing that data with research groups, and only 36% say they're comfortable with organizations' using their personal data to develop new products.
Many consumers aren't convinced that organizations won't misuse that data, either:
You can read the entire report here.
Riot Games pays $10M to workers following sexual harassment lawsuit
In a class-action lawsuit settlement, Riot Games agreed to pay at least $10 million to employees and contractors who identify as female and who've worked at the company over the last five years, Engadget reported. Roughly 1,000 of its workforce will receive money, but amounts differ depending on whether they're full-time employees and length of time with the company. The settlement also included hiring a chief diversity officer, programs to report sexual harassment and discrimination, and workforce practices meant to improve its culture as well as increase transparency and equality.
A spokesperson from Riot Games told the Los Angeles Times that the "settlement is another important step forward, and demonstrates our commitment to living up to our values and to making Riot an inclusive environment for the industry's best talent."
Why you should care: If your workplace culture doesn't foster transparency, inclusion and more, be prepared to make changes to avoid PR crises. Organizations that create diversity and inclusion programs and institute transparency policies only because they're forced to do so won't generate goodwill and kudos from consumers, either. They'll also pay more than settlements and court fees dictate, as they scramble to repair their reputation. Get ahead of potential problems by making sure your company culture isn't merely an afterthought.
---
SOCIAL BUZZ
TikTok is facing a class-action lawsuit alleging that the Chinese-owned social media platform has "ambiguous" privacy policies and both identifies and profiles U.S. users through selling their data for ad targeting.
CNet reported that in November, TikTok was downloaded worldwide more than 1.5 billion times—meaning that if the allegations are true, the social media platform has a mountain of data that includes email and IP addresses, location information and users' contacts.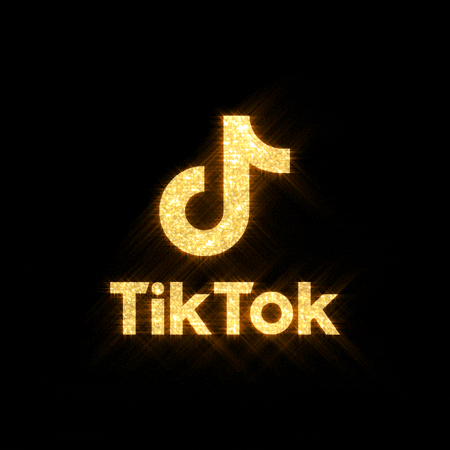 ---
WHAT YOU SAID
We asked how you view the press release's place in the coming year, and nearly half of you (45%) said they'll remain at the same position of importance in your campaigns (but requiring savvy pitching). However, 39% of you said press releases' importance will diminish, serving primarily to support branded content. Only 13% said the longtime PR staple will be crucial in the year ahead.
How do you anticipate press releases' importance in 2020?

Share your thoughts on the place for this traditional PR tactic and how you integrate them into your campaigns under #MorningScoop.

— PR Daily (@PRDaily) December 3, 2019
---
SOUNDING BOARD
How involved are your executives and leaders with your branded content and campaigns?
How involved are your executives and leaders with your branded content and campaigns?

We want to hear how you get your executives involved with internal and external efforts. Share your struggles and successes below and under #MorningScoop to be featured in our roundup.

— PR Daily (@PRDaily) December 4, 2019
We want to hear how you get your executives involved. Share your tips, insights and lessons learned under the hashtag #MorningScoop.
PR Daily News Feed
Sign up to receive the latest articles from PR Daily directly in your inbox.
COMMENT