Google limits political ad targeting, Facebook announces brand 'safety controls,' and Taco Bell enters the 'chicken wars'
Also: Twitter tests scheduling feature, organizations that tap into consumer emotions can come out on top, a comms expert shares how she accomplished broad change, and more.
Good morning, PR pros:
Taco Bell has entered the chicken coop.
The fast-food chain is debuting its "Crispy Tortilla Chicken," which are chicken tenders marinated in jalapeño-buttermilk flavoring and tossed in a tortilla-chip coating. The tenders are offered both inside a taco and alongside dipping sauce, but only in its Houston and Dayton, Ohio locations. Taco Bell said the menu item will expand to all U.S. locations in 2020.
The move is an attempt by Taco Bell to wrestle with competitors such as Popeyes, Wendy's and Chick-fil-A. More and more fast-food chains are clucking at the chance to get a piece of Popeyes' continuing viral fame as consumers clamor for chicken sandwiches and beyond.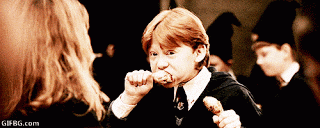 Here are today's top stories:
Google cracks down on political ad targeting, misinformation
Google announced several ways it's limiting targeting of political ads, along with ways it's going to increase transparency and cut down on misinformation ahead of elections in the United States, United Kingdom and beyond.
Google's vice president of product management for Google Ads, Scott Spencer, wrote in a blog post:
Whether you're running for office or selling office furniture, we apply the same ads policies to everyone; there are no carve-outs. It's against our policies for any advertiser to make a false claim—whether it's a claim about the price of a chair or a claim that you can vote by text message, that election day is postponed, or that a candidate has died.
Along with "clarifying" its ads policies to highlight prohibited content and messages, Google will limit targeting options for political ads to age, gender and location categories. It also is adding to its transparency report and in-ad disclosures "U.S. state-level candidates and officeholders, ballot measures, and ads that mention federal or state political parties."
"We want the ads we serve to be transparent and widely available so that many voices can debate issues openly," Spencer wrote.
Why it matters: Google's announcement follows Twitter's decision to ban political ads, as pressure on social media and search platforms grows to limit fake news and misleading content. The new policies can affect communicators outside of the political spectrum, such as nonprofits and government agencies that will have to be more careful with their content. PR, marketing and social media pros should also take this as a reminder of their responsibility to fight fake news and increase both transparency and trust within stakeholder communications and relationships.
---
HOW WE DID IT
Many leaders talk about transformational change, but how many actually achieve it? Accenture's Stacey Jones shares her tips for how a global consulting group was able to reform its communications with a few guiding principles.
The piece is the latest in our "How We Did It" series, in partnership with the Institute of Public Relations.
How are you bringing change to your organization and team? Share what you think are the most important elements in making a lasting impact on your workplace with our hashtag #MorningScoop.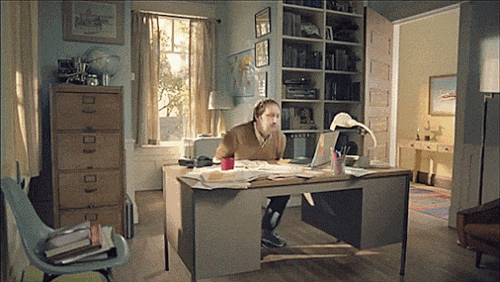 ---
MEASURED THOUGHTS
According to a study from MBLM, brands that can tap into consumer emotion outperform national indices like the Fortune 500 and S&P Global.
The report breaks down "brand intimacy' by measuring factors that draw consumers to a brand identity. The report also breaks down which brands are most attractive to different genders.
How are you working to make your brand more meaningful for your audience? Learn more about brand intimacy by reading the full report.
Facebook offers marketing partners 'safety controls'
The social media platform announced measures that will enable brand managers to select where their ads appear before they go live and increase transparency on where their content resides. These features include block lists to exclude content creators and channels, "improved delivery reports" and a white-listing tool for types of content.
In a post on its business blog, Facebook wrote:
While we have zero tolerance for harmful content on our platforms, we recognize that doesn't mean zero occurrence. It's why we are tackling this challenge across the company working with industry, enlisting expertise across subject matters, and continuing to invest in the technology, tools and advancements that advertisers are asking for. A safer Facebook and Instagram is better for everyone, including businesses, and it's what we'll keep working towards.
Why you should care: Facebook and other social media platforms aren't just struggling to respond to increased pressure regarding misinformation across their websites—they're also grappling with user growth while courting marketers. Just as consumers can "vote with their wallets" to effectively sway organizations to adopt stances and policies they want, so too can brand managers push Facebook to adopt better content policies, safety features and advertising transparency. Catering to marketers increases Facebook's revenue, but by elevating content guidelines and cracking down on misinformation and other controversial content, Facebook can also increase trust among its users—which include fans of your Facebook page(s).
---
SOCIAL BUZZ
Twitter is testing a scheduling feature within its platform that enables you to schedule tweets directly from the tweet composition window:
Tweet scheduling on https://t.co/8FModRv1sl? Yes please! Starting today, we're experimenting with bringing one of @TweetDeck's handiest time-saving features into Twitter. Tell us what you think if you're part of the experiment. pic.twitter.com/4pI9xrbPEP

— TweetDeck (@TweetDeck) November 20, 2019
The experiment is open to a select number of Twitter users, but the social media platform didn't say how many users have access to it. If Twitter expands the feature to all users, communicators wouldn't have to schedule tweets through a third-party social media platform such as Buffer, SproutSocial or Tweetdeck.
The feature might entice more brand managers to use Twitter (or increase their activity on the platform). It could also help communicators choose social listening tools and create dashboards, if scheduled tweets don't have to be part of the service.
---
WHAT YOU SAID
We asked for your biggest challenge when working on media relations campaigns and other buzz-building efforts, and 41% of you said landing pitches with journalists remains the top hurdle. Showing that media coverage produced ROI comes in at a close second (38%), with 12% of you struggling with finding news for stories and pitches.
What's your biggest challenge with media relations and increasing your organization's buzz?

Share your insights with us under #MorningScoop, and we'll share in tomorrow's roundup.

— PR Daily (@PRDaily) November 20, 2019
As newsrooms continue to shrink, communicators can break through with savvy storytelling efforts and targeted, interesting pitches.
---
SOUNDING BOARD
Where are you increasing your focus in the year to come—and in your budget?
Where are you increasing your focus (and budget) in the year to come?

Share your insights under the #MorningScoop hashtag. We want to hear your thoughts!

— PR Daily (@PRDaily) November 21, 2019
Weigh in and share your thoughts under the hashtag #MorningScoop and we'll share in tomorrow's roundup.
PR Daily News Feed
Sign up to receive the latest articles from PR Daily directly in your inbox.
COMMENT
One Response to "Google limits political ad targeting, Facebook announces brand 'safety controls,' and Taco Bell enters the 'chicken wars'"
Ronald N. Levy

says:

I love Google but I fear for their continued freedom to serve us.

I love Google not only for the obvious—the convenience of all that information available instantly and free—but also because Google is a marvelous way to get the TRUTH.

It used to be that we could rely for the truth on newspapers and TV that told both sides, but many media are increasingly slanted to favor leftist or rightist positions. Yet Google tells it like it is with no political slant so we can trust Google for the truth.

Unfortunately for Google and for us, newspapers and broadcasters that have lost billions in ad dollars to Google may be menacingly influential in Washington. So the older media would love Washington to pass laws that reduce Google's value to us—and reduce Google's ability to win more and more ad dollars away from newspapers and TV.

Google's latest move to reduce fraudulent advertising may be intended not only to protect us, the readers, but also to protect Google against
Washington laws to purportedly "protect the public" but actually to
protect newspapers and TV against loss of still more ad dollars to Google.

But poor Google! Look what they are doing and and what they COULD be doing to protect their freedom to publish and our freedom to have the convenience and the truth Google gives us.

WHAT GOOGLE IS DOING—and it's such an easy PR blunder to make—is to rely on reducing the complaints old media can make that ads on Google are "unfair discrimination" because advertisers can go after (and only pay for) one gender but not the other, people in rich areas but not in poorer areas.

THE DANGER TO GOOGLE AND TO US is that political leaders, eager to win favor of newspapers and TV stations that can make or break political leaders, will pass laws seemingly to protect against such discrimination. But the EFFECT of such regulation can be to reduce advertising in Google leaving more ad dollars for newspapers and TV.

WHAT GOOGLE IS NOT DOING—at least not yet—is to back some huge
public service project like a billion dollar anti-cancer program with a cancer center like America's Memorial Sloan Kettering so perhaps 100 million Americans will think "God bless Google."

"Whom God hath joined together," wedding ceremonies recite, "let no man put asunder." Whom God hath been asked by millions to bless, PR wisdom tells us, no Washington political leaders may be inclined to damage. Truth is a good weapon and Google is using it. But the public's self-interest is also a good weapon. Adding it can reduce the peril that Google and billions in ad dollars will be put asunder.