Google ordered to let employees speak out, how PR pros feel about the future of influencer marketing, and WeWork loses comms chief before IPO
Also: Salesforce educates consumers about its brand mission, Taco Bell makes waves with vegetarian offering, report shows hiring women leads to bigger returns, and more.
Good morning, PR pros:
NBC News correspondent Julia Ainsley recently turned an unfortunate on-air moment into a pregnancy announcement:
As mentioned on @Morning_Joe today, here's the time Baby Girl Ainsley made herself known to the world by causing a little morning sickness on national television. Coming January 2020! pic.twitter.com/CfVIuifE2W

— Julia E. Ainsley (@JuliaEAinsley) September 10, 2019
The decision was encouraged by the network's "Morning Joe" co-host, Mika Brzezinski, who encouraged Ainsley and "eased [her] worry about having a moment of weakness on air."
The move, and subsequent outpouring of support, has led to a "Know Your Value" moment (taken from Brzezinski's community that helps women grow in their careers while also achieving work/life balance):
Thank you @mikakyv365 @morningmika !! https://t.co/9CalnFrmpj

— Julia E. Ainsley (@JuliaEAinsley) September 10, 2019
How are you supporting parents and families in your organization and professional network? Communicators have a role to play in making the workplace better for everyone.
If you'd like to share your own stories of struggles and achievements along the career path, please tweet us @PRDaily and under the hashtag #MorningScoop.
Here are today's top stories:
Government to Google: Let employees speak out
The National Labor Relations Board has ordered Google to reassure employees that they are allowed to share political opinions and speak out about workplace issues, according to a report in The Wall Street Journal.
Private employers have the ability to limit certain speech inside their workplaces, and late last month Google moved to prune office debates among its more than 100,000 full-time employees, adding new guardrails for discussions of nonwork topics and encouragement to avoid potentially disruptive conversations. Among the new rules: "Discussions that make other Googlers feel like they don't belong have no place here."

Federal law protects activity like forming a union and conversations about improving pay, among other types of conduct.
Why you should care: How employees talk to each other and the outside world is a crucial piece of your organization's reputation. However, setting guidelines can be tricky, especially in these polarized times. Use specific guidance from the NLRB and other government organizations to create your employee guidelines and consult a lawyer about what you can and can't prohibit in the workplace.
Related reading:
---
MEASURED THOUGHTS
A new report from Bloomberg shows that organizations that hire more women see better returns in their revenue reports.
It wrote:
Employing more women brings a stock market boost, according to Morgan Stanley research on how diversity links to share prices.

Annual returns for businesses that employ the highest proportion of women were 2.8 percentage points above those for the least diverse firms over the past eight years, the report published Tuesday said.
How are you making sure your teams are diverse and your workplace is welcoming to traditionally marginalized voices?
Highlight the women who make your organization thrive by entering our Top Women in Communications awards program.
WeWork loses communications chief before IPO
The company has been battling public perception as it moves toward its initial public offering. Now, the company's chief communications officer, Jennifer Skyler, is leaving for a position as chief corporate affairs officer at American Express.
American Express issued a press release, but WeWork has been quiet about her departure. It's also been silent about another executive's leave of absence.
Worth noting, another top communications exec, Dominic McMullen, who joined WeWork in 2016 as a vice president and the head of corporate communications, also recently announced some "personal news," telling his network in late July that after becoming a dad (twice) in recent years, he had decided to take time off to spend with his family in Brooklyn for now.
The news follows reports that SoftBank, WeWork's biggest investor, is urging the company to put off its IPO because of lukewarm investor interest and lowered valuation.
… WeWork has faced criticism regarding its complicated corporate structure, its governance and payments made to CEO Adam Neumann.

WeWork advisors are still evaluating investor appetite for an IPO valuation between $15 billion and $20 billion, according to the Financial Times. That would be less than half of the $47 billion valuation the company was given when SoftBank invested $2 billion in the startup in January.
Why it matters: Communications professionals are crucial to organizations' transformations and changes. Losing those leaders as you're ramping up for a transition doesn't project an image of confidence, and remaining silent won't help quell rumors as headlines continue to spread. Prepare for crises early, including plans for what will happen if your PR pros exit before strategies are implemented.
Related reading:
---
TACTICALLY SPEAKING
Salesforce has launched a campaign with a tagline that it's adopting as its new core value proposition: "We bring companies and customers together." The push for the campaign was straightforward: Many consumers don't know what Salesforce actually does.
In a blog post, Salesforce's chief marketing officer, Stephanie Buscemi, wrote:
Over the last six months, we've done a lot of research to learn more about what the Salesforce brand means to people. While our brand is strong, we learned that the rapid expansion of CRM outside of salesforce automation combined with the fast changing technology landscape means people still don't understand well enough what exactly we do.
The campaign's messages and visual content break down Salesforce's products and services in layman's terms:
It's a great reminder to question your messages to ensure that your target audience better understands and can interact with your organization.
---
HOW WE DID IT
Aflac's Catherine Blades shares how her team was able to support youngsters going through cancer treatment with a campaign that brought positive attention to her organization's brand.
Her takeaway for PR pros: When you want to deliver a message of community goodwill and corporate social responsibility, find a great partner who can lend you credibility and help you reach important community members.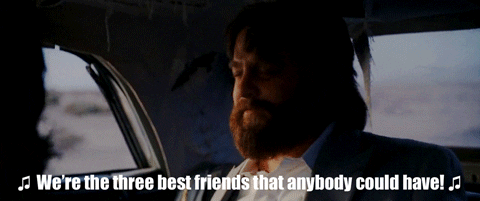 Taco Bell unveils vegetarian menu
As more fast-food chains are offering meat alternatives, Taco Bell unrolled a "Vegetarian Favorites" menu. It's offering a mix of existing vegetarian options (such as its bean burrito) as well as a few new items.
The nationwide expansion of the new menu items to Taco Bell's 7,000 US restaurants comes after a test earlier this year. It's also planning a new advertising campaign to promote the new section.

In total, there are more than a dozen vegetarian items on Taco Bell's menu. They will feature a new green emblem that shows off Taco Bell's American Vegetarian Association certification. It be came the first and only quick service chain to receive the certification in 2015.
Why it matters: More consumers are looking for health-conscious menu items. Catering to the growing trend by offering alternatives is a smart move to boost sales, especially if it fits with existing branding. However, don't jump on a trend just because it's popular: Arby's rejected the idea of adding a meat alternative and leaned into its "We have the meats" tagline with its meat-filled carrot stunt.
Related reading
---
WHAT YOU SAID
We asked you about the future of influencer marketing and the reports of fraud in that sector. Most of you were optimistic about the future of this tactic—with a little regulation.
Influencer fraud is conservatively estimated to cost the industry $1.3bn a year. Will influencer marketing fade because of this problem? Share your insights with the #morningscoop

— PR Daily (@PRDaily) September 11, 2019
Some of you said it wouldn't be as popular over time, so marketers and communicators must get to work if they want to still get a boost from influencer campaigns in the future.
Others were more philosophical about the nature of influencers:
One of the reasons I'm fascinated with influencers is their power to…influence. Having your product/brand in the right hands works wonders. When you have the followers and engagement, no experience is needed. Or is it? Hmmm? 🤔 @MetroPRMajors #comm481 https://t.co/jp8fhGsjqx

— Shahrazad N. (@NegShah) September 12, 2019
---
SOUNDING BOARD
Diversity and inclusion have become top priorities for many organizations, but how can communicators help achieve these goals?
What's the best way to help make your workplace more inclusive and promote a wide range of ideas and backgrounds on your team?
What's the best way for communicators to help promote diversity and inclusion in their organizations? #morningscoop #prdaily

— PR Daily (@PRDaily) September 12, 2019
Share your thoughts with the hashtag #MorningScoop.
PR Daily News Feed
Sign up to receive the latest articles from PR Daily directly in your inbox.
COMMENT